Don't make these common mistakes when traveling for vacation this year. They are in no particular order, but here to ensure you are ready for travel abroad.
1. Forget you need a Passport—When traveling abroad, you need a current and up-to-date passport. It takes 4 to 6 weeks to get a passport by standard processing, and you need to allow the six weeks, so you have plenty of time.
2. Travel without a Visa—According to the "Henley Visa Restrictions Index 2013," holders of a United States passport can visit 172 countries and territories visa-free or with a visa on arrival, and the United States is currently ranked 2nd (tied with Germany, Denmark, and Luxembourg) in terms of travel freedom. However, there are 196 countries, so you need to check to see if you need a visa to travel.
3. Forget an AC Plug converter—There are many variations of plug and socket types around the world. If you fail to plan, you might have difficulty charging your devices. Check the voltage requirements for the desired country and bring a power converter, if necessary.
4. No Phone Plan—Your phone may work fine overseas, but you will be surprised at your bill when you get back. Check with your provider to get the best rate for phone and data while traveling abroad. Type frequently used the telephone, emergency contact, hotel, and transportation numbers on the phone and saved them in the phone's address book. Make sure to enter the telephone numbers using the international dialing format. For example, when calling the US, use the prefix "+011" followed by the area code and telephone number because calls made abroad will initiate from the local phone carrier.
5. Delay buying airfare and other transportation—I often see this as a mistake by many travelers. Waiting is apparent at car rental counters. You can save by preplanning, booking, and sometimes paying for the rental car early. Let go of brand names when looking. For example, Sixt's, a German rental, was renting a Mercedes C-class for $38.81 a day in late May at Sixt's Orlando airport. Compare this to Hertz, for the exact dates were $50.57 daily for a Kia Rio or similar economy car. Often you can find deals way out on international travel. You can also set up alerts on some travel websites to tell when prices drop. Register those places you want to go far in advance and then get an email alert when a special comes along.
6. No Travel Insurance—You need to consider medical, Emergency Evacuation, Travel [flights, hotels, etc.], and baggage. If you get seriously hurt and need to evacuate due to a fall, car wreck, and so on, this could cost $25,000 or more. Check with your health insurance also about travel out of the country. One of my friends was in a hurricane in southern Mexico, and they feared not making it out.
7. Failure to do research on your destination—I see so often that the consequences can be all over the map from the lack of planning. If you are going to Hungary, for example, you will be arrested if you take photos of anyone in public without first getting their permission. This law just went into effect. Knowing this upfront may make you decide to travel to another location.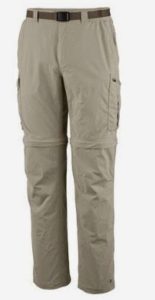 8. Failure to plan for the weather—While I had packed a coat when I went to Kona, Hawaii, I left it in my main hotel room in Kona when I drove around the Island to Volcano National Park. As a result, I had to go and buy some long sleeve shirts to wear in the cold, wet rain. Finding a coat in Hawaii isn't easy on Sundays when all the shops are closed.
9. Inadequate clothing—When traveling, you don't always have the luxury of time to wash clothes. You can also find yourself in torrential rain and soaked. Getting those items dry before your next day of travel can be a problem. I highly recommend clothing made of wicking, which will pull moisture away from the skin, keeping you more relaxed, but also some synthetic wicking clothing dries very fast. In addition, I recommend layering clothing when traveling. Two thin layers can be warmer yet lighter than one thick layer because the air trapped between layers serves as thermal insulation.
10. Poor footwear—I am surprised at how many times I see people in flip-flops in places where hiking gear is necessary. Looking fashionable is not as important as feeling comfortable when you are on your feet all day for many days on vacation. I recommend Clark's Wave Walker Shoes. They make a variety of styles for men and women.
Photography Mistakes
11. Under shoot—I hear way too many people thinking that they took a lot of photos when they just took a picture of each place they saw. You spent all this money to get somewhere; there is no additional expense with digital to make a few thousand photos versus a couple hundred—except maybe a $30 to $50 memory card. Your trip may cost you more than a few thousand dollars, and when you return, your photos are the only thing you have to remember about the journey into your retirement. Most people will experience a memory that diminishes as we get older—so take pictures to help preserve those memories.
12. Don't bring extra batteries or memory cards—You planned for years, and then you are where you dreamed of being, and your camera is dead because your battery died. Also, you will use your camera more than usual when you travel. So while you have never experienced your camera dying on you, it can and will die on a vacation of a lifetime. Also, buy a few extra memory cards. Rather than bringing a computer, it is much easier to carry a few memory cards rather than getting a laptop.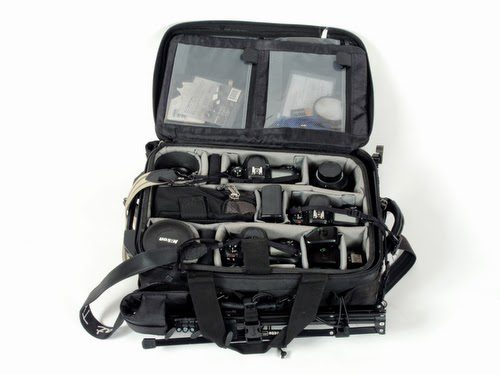 13. Carry too much or too little gear—I have done both in my travels. Gear problem is where your lack of research on your destination will impact your shooting. A great example is thinking you need to go and buy an 800mm ƒ/5.6 lens for your African Animal Safari trip. Once you get there, the tour guides take you out on open vehicles where for the most part, you are so close you could use your 50mm lens to get the shot. You can also go on a bird-watching tour, and your iPhone will not let you see the photo clearly and close enough in a tree. What about flash, or will you go somewhere where flash isn't allowed? You may need a camera with a high ISO to get those photos.
14. Too big of the camera—Even if you are a teenager carrying your gear all day for a week or more, sightseeing can injure your back. Be sure that the equipment you bring will be something you don't mind carrying around with you all the time.
15. Not ready for special situations—If you go to Charleston, SC, and get up early to cover The Citadel Summerall Guards performing on a Saturday morning in the late spring or early fall, you will be dealing with condensation on your lens. I carry a Fog Eliminator cloth for my camera lenses. Leaving a hotel or car with air conditioning and stepping out in Charleston's high humidity will take 10 to 15 minutes for your camera to stop fogging up. Maybe you are going to a rainforest for a few days. Moisture can destroy your electronics. Make plans to keep your gear dry.
16. Cultural and location mistakes—Too many people do not take the time to read about where they are going. They may find that in their research, they want to be sure to go to a specific location and find out how to avoid security issues. Too many people have stolen things because they are identifiable as tourists and become a target. Those who do their research will be better prepared to avoid these mistakes. Also, even simple things like hand gestures in one culture can mean something different in another, so you must do your best to prepare.
It isn't accessible to over-prepare, but it is straightforward to under-prepare for your travel. Is it going somewhere soon for a vacation? I hope this inspires you to take the necessary steps to make your trip a lifetime trip.