Red-shouldered hawks are busy building their nest in our backyard tree, 60 feet off the ground. Did you know that April and May are the peak months for nest building? [NIKON Z 9, VR 120-300mm f/2.8G + 2X, Mode = Aperture Priority, ISO 2200, 1/250, ƒ/8, (35mm = 600)]
As a professional photographer with a background in sports photography, I've always been interested in capturing fast-paced action. Recently, I've been taking on a new challenge: photographing Red-Shouldered Hawks nesting in my backyard. While I'm not a professional birder and don't have the patience to be a full-time wildlife photographer, I've learned a few things that have helped me capture some fantastic shots. Here are some tips for photographing Red-Shouldered Hawks in your backyard, even if you're not a professional birder.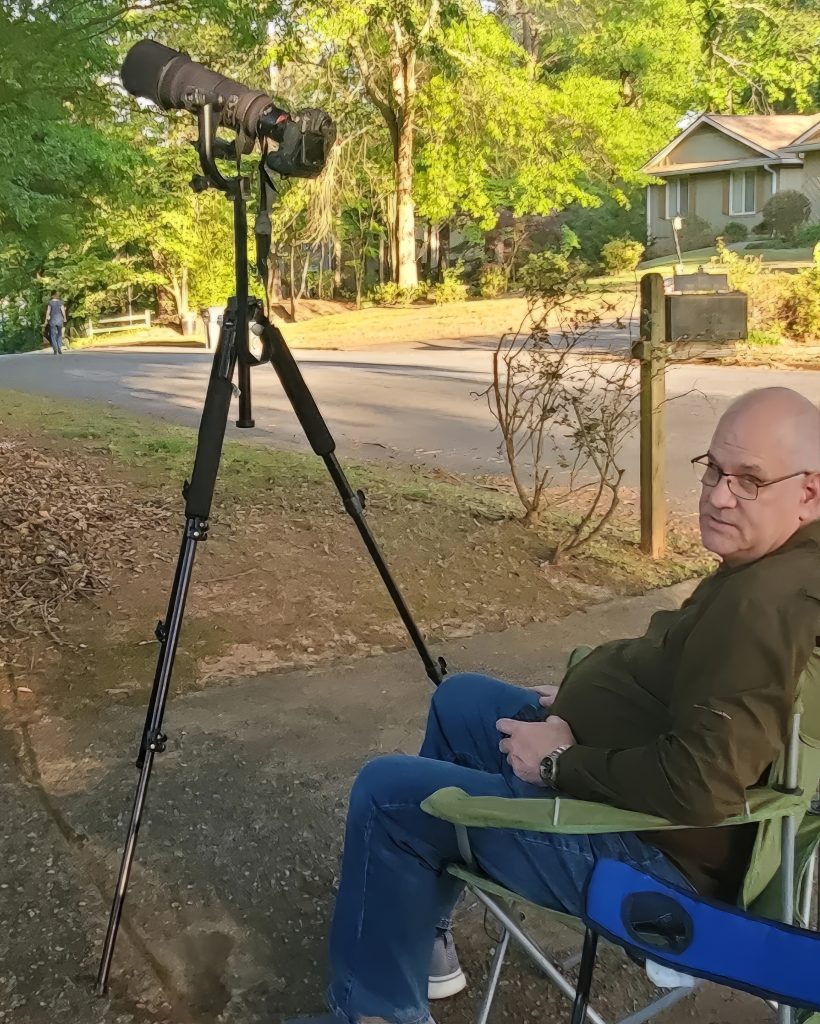 First and foremost, having the right gear makes a huge difference. One of the things I've invested in over the past couple of years is a gimbal head to hold my Sigma 120-300mm ƒ/2.8 lens with a 1.4X or a 2X converter. This head allows for more stability and improves the sharpness of the images.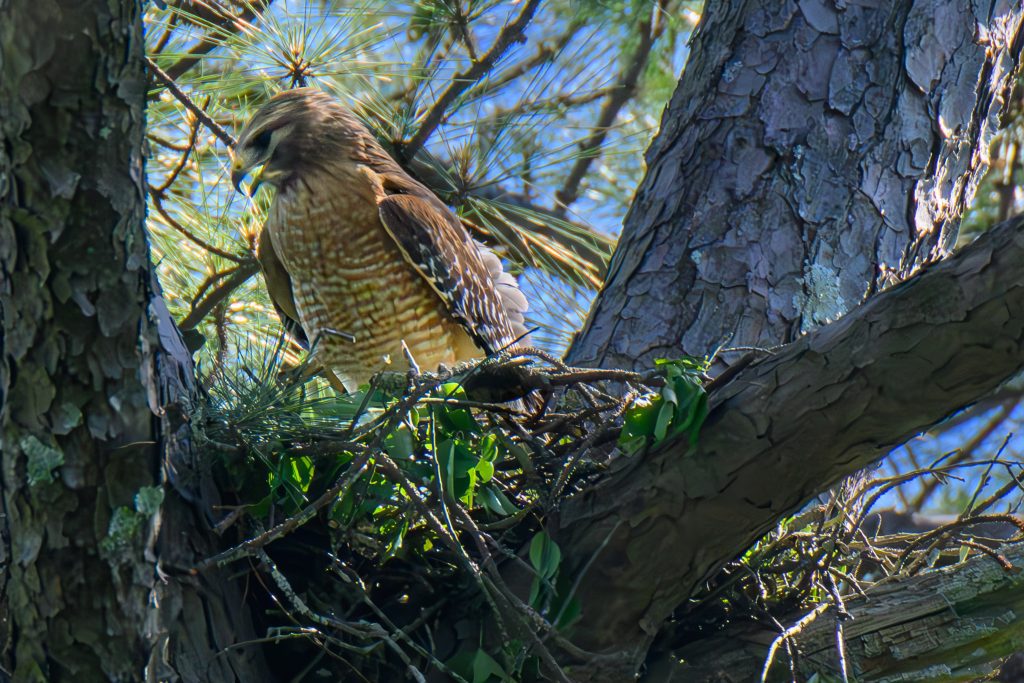 In addition, it's essential to get as close as possible to your subject. However, these Red-Shouldered Hawks are building a nest 60+ feet up in a tree, so having a long glass is crucial. While the longest lens I own gets me to just 600mm, it's still better than trying to capture these birds with a 70-200mm lens.
Another critical factor is camera technology. I recently upgraded from my Nikon D5 to the Nikon Z9, which has 47 megapixels compared to the D5's 20 megapixels. This allows for more cropping and greater detail in the final image.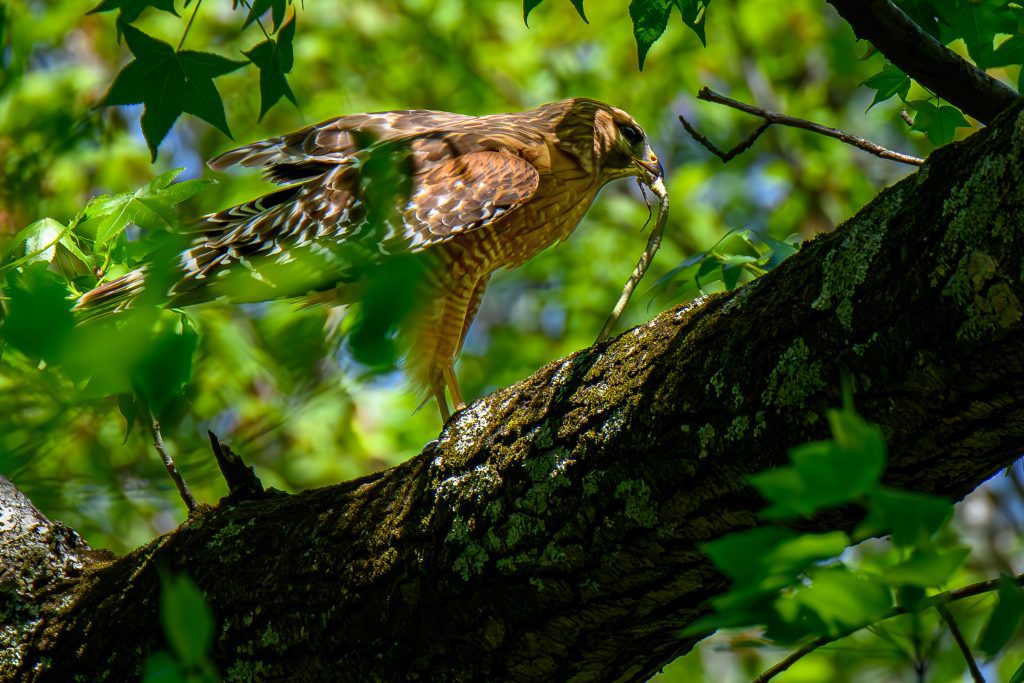 Lastly, using the right software can make a big difference in post-processing. Lightroom's new Denoise feature is a game-changer, rivaling my previous software, DXO PureRAW 3.
When capturing the shots themselves, there are a few tips to remember. First, it's essential to use a fast shutter speed to freeze the action, and for most shots, I recommend a shutter speed of 1/2500. Operating a motor drive setting can also help capture those quick action shots. While Nikon has introduced the Pre-Release Burst, which buffers images while the shutter button is depressed, it doesn't work with RAW pictures, so I don't use it.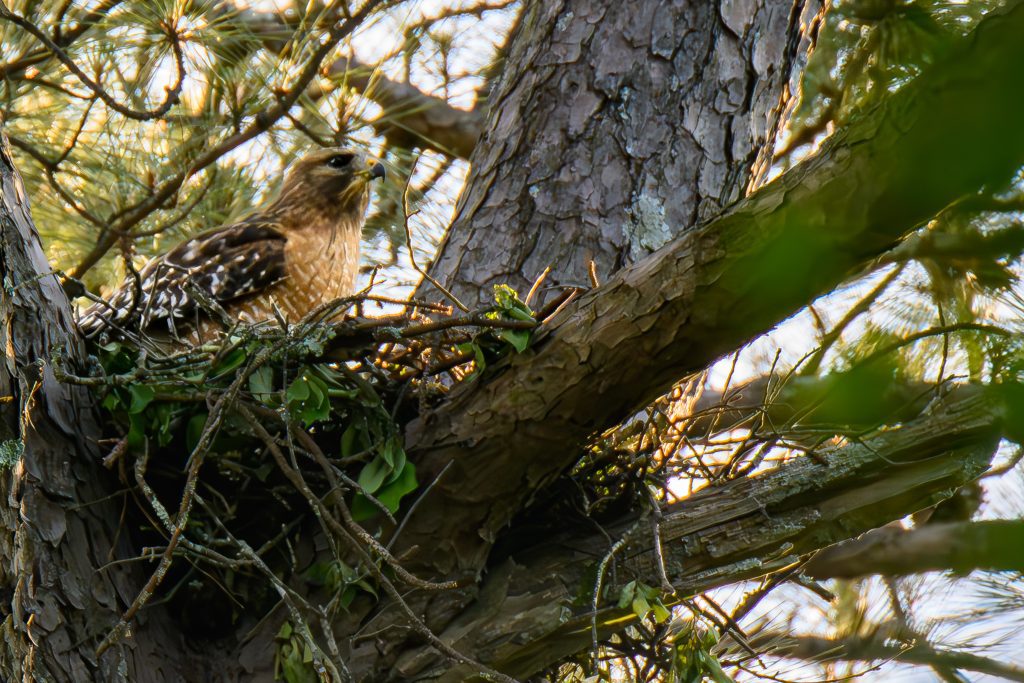 Overall, photographing Red-Shouldered Hawks in your backyard can be a challenging but rewarding experience. With the right gear, camera technology, and software, even non-professional birders can capture stunning shots of these fantastic birds. So get out there, experiment with your settings, and see what photos you can catch!
In conclusion, whether you are a professional or an amateur photographer, trying something new and taking on a new challenge is always exciting. Photographing Red-Shouldered Hawks in my backyard has been a fun and rewarding experience, and with the right equipment and a little patience, it can be for you too. So, keep these tips in mind, and you'll be on your way to capturing stunning shots of these magnificent birds.