[NIKON Z 9, VR 120-300mm f/2.8G + 1.4X converter, Mode = Aperture Priority, ISO 25600, 1/1600, ƒ/4, (35mm = 360)]
The first thing I noted about shooting at Roswell High School's Ray Manus Stadium is it is a lot darker than shooting at the Mercedes Benz Stadium. But, of course, high schools will not have as good of lighting as an NFL team's stadium.
So shooting at ISO 25600 and 1/500 shutter speed introduced some noise and motion into the photos. So I tried out Topaz Topaz Photo AI.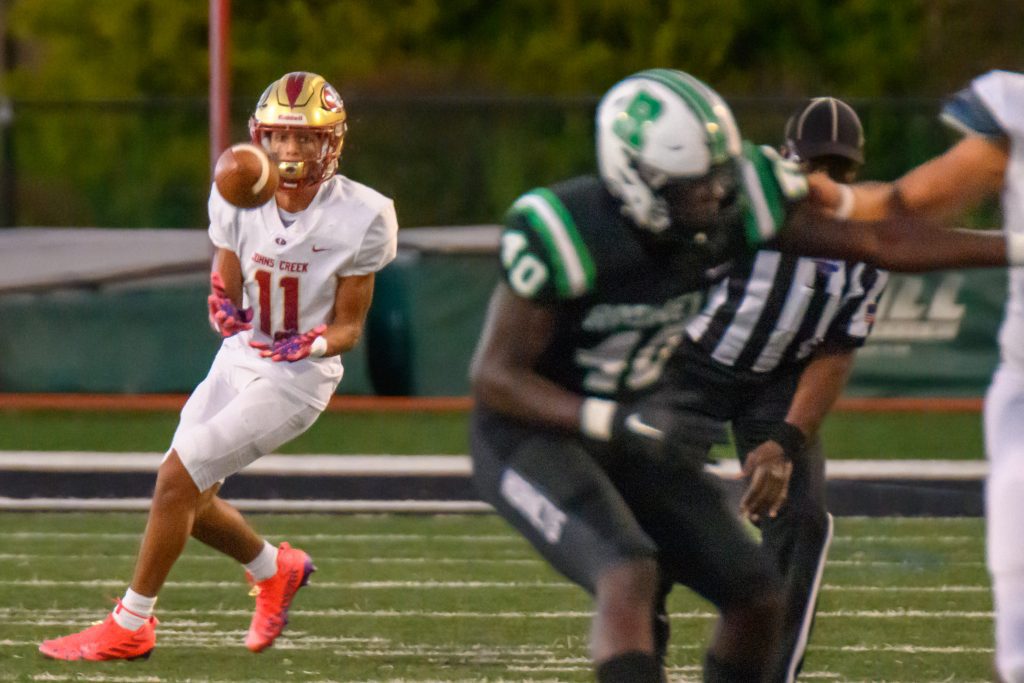 While I think the Artificial Intelligence ability of the software was incredible, I did note that I needed to adjust some of the corrections using the sliders.
What I was surprised by the most is that the Nikon Z9 at ISO 25600 and just processing with Adobe Lightroom were giving me great results.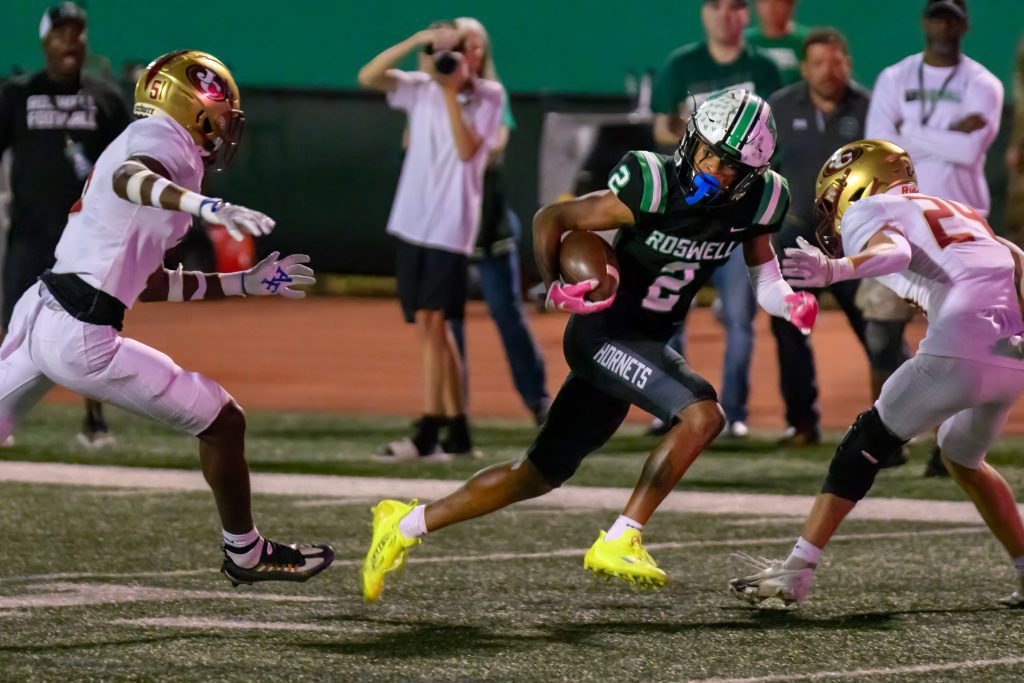 Every once in a while, there is a little luck that improves the image. For example, when Roswell's #2 looked toward the sideline, he turned his head into the light. Also, I could see his face much better than other players by not having an acrylic facemask.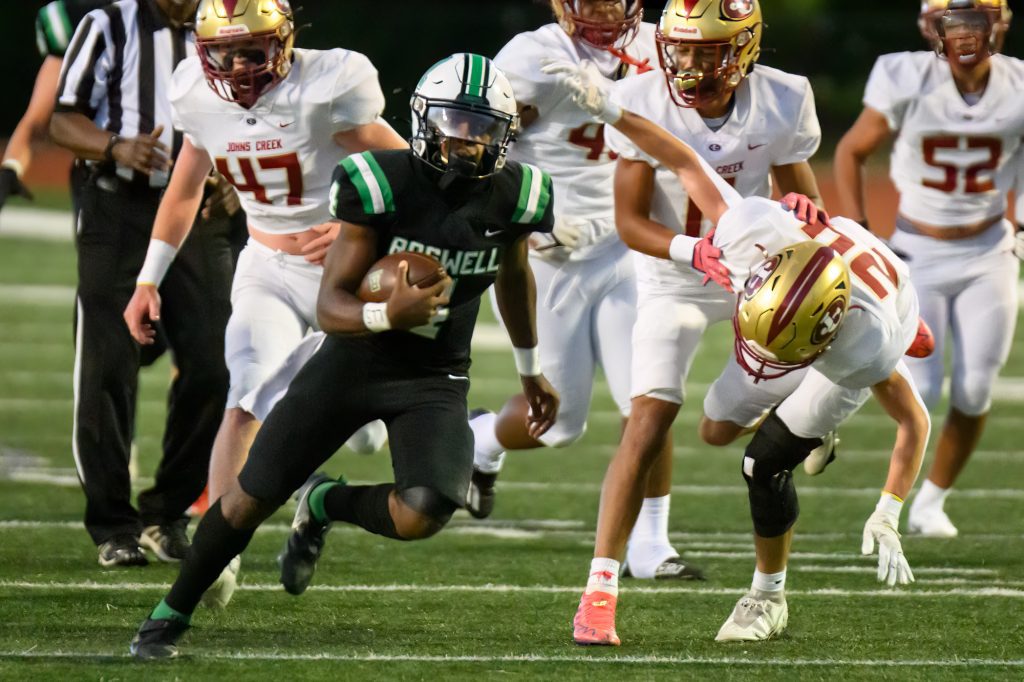 As you can see, when the player is looking downfield and has an acrylic facemask, it is much more challenging to know the player's face.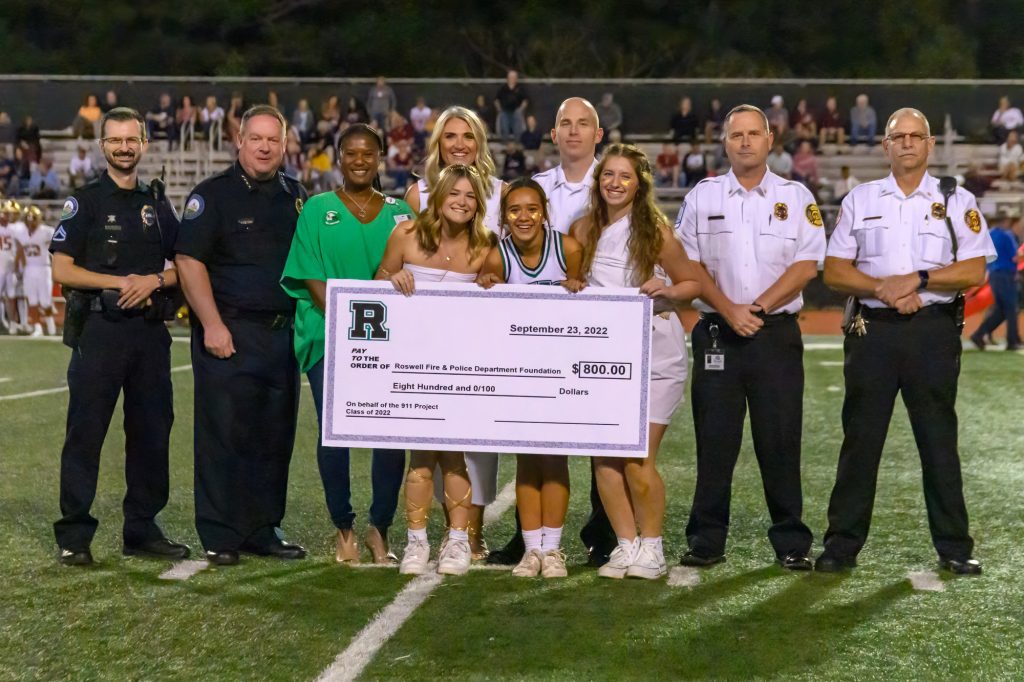 The ideal place for photos on the field is the 50-yard line with people facing the sidelines; as in this check presentation, there is not as good lighting on the faces if they were facing the endzone.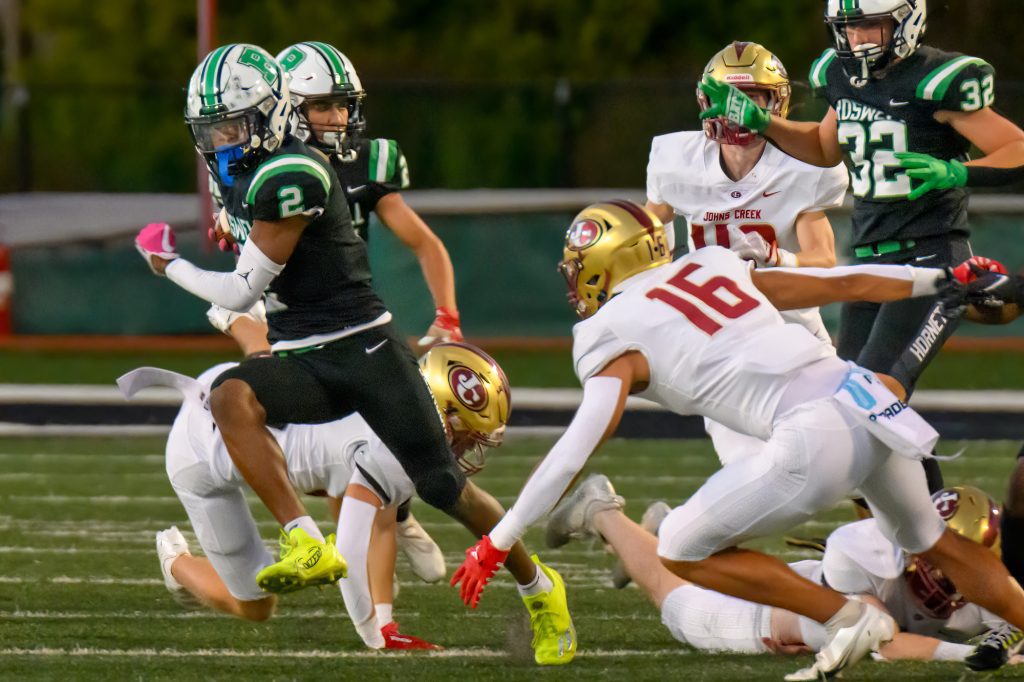 The NIKKOR Z 400mm f/2.8 TC VR S would be the perfect lens for shooting sports at this stadium for nighttime games. With the Nikon Z9's resolution of 45.7 megapixels, you can crop a great deal making the 120-300mm ƒ/2.8 a great lens to use.
I can tell you this was a lot of fun to shoot. But, there is more room to move around than in college and pro football games. I hope to get back to shooting more games this season.