[NIKON Z 9, VR 120-300mm f/2.8G + 2X Converter, Mode = Aperture Priority, ISO 18000, 1/2000, ƒ/5.6, (35mm = 600)]
My first football game with the Nikon Z9 was the Peach Bowl on December 30, 2021. Many changes have occurred since then regarding firmware updates and software updates with Adobe Lightroom and Camera Raw.
Just a few days ago, Nikon updated the firmware to Version 2.11. Lightroom is now version 11.5 with the camera Raw version 14.5.
We are getting a better dynamic range with less noise with Lightroom.
The firmware improved focusing and many other lists of improvements for the camera.
I can say that Nikon improved the camera's performance since the game last December in Mercedes Benz Stadium.
I also noticed better handling of the files by Adobe Lightroom.
Here is an earlier post on my Z9 settings for sports.
Take a look at the results in the photos.
I was amazed at the slight noise in the photos. Some shots at ISO 5600 with the aperture of ƒ/2.8.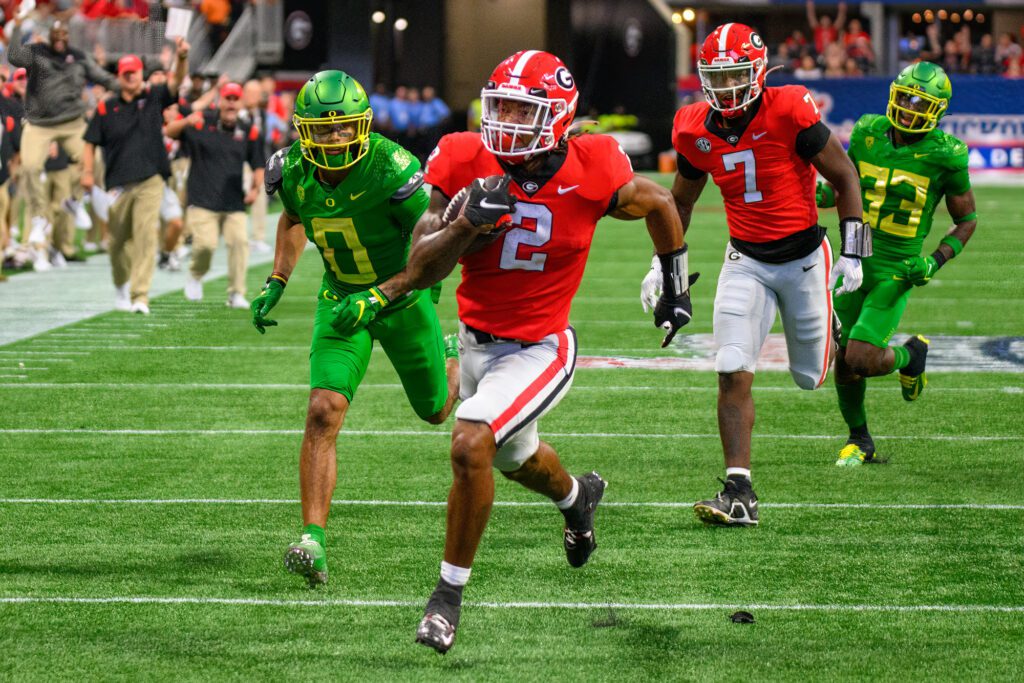 Some action shots are with an ISO 25600, as in this photo below.