For more than 20 years, I have been creating websites, and today the process is easier than ever before. I recommend starting with the accessible version of WordPress. But today's blog post discusses what you need to work on before you click on that link to begin the process.
To have an effective website, you must start at the end, not the beginning.
What are the needs or wants of a customer that you can fulfill?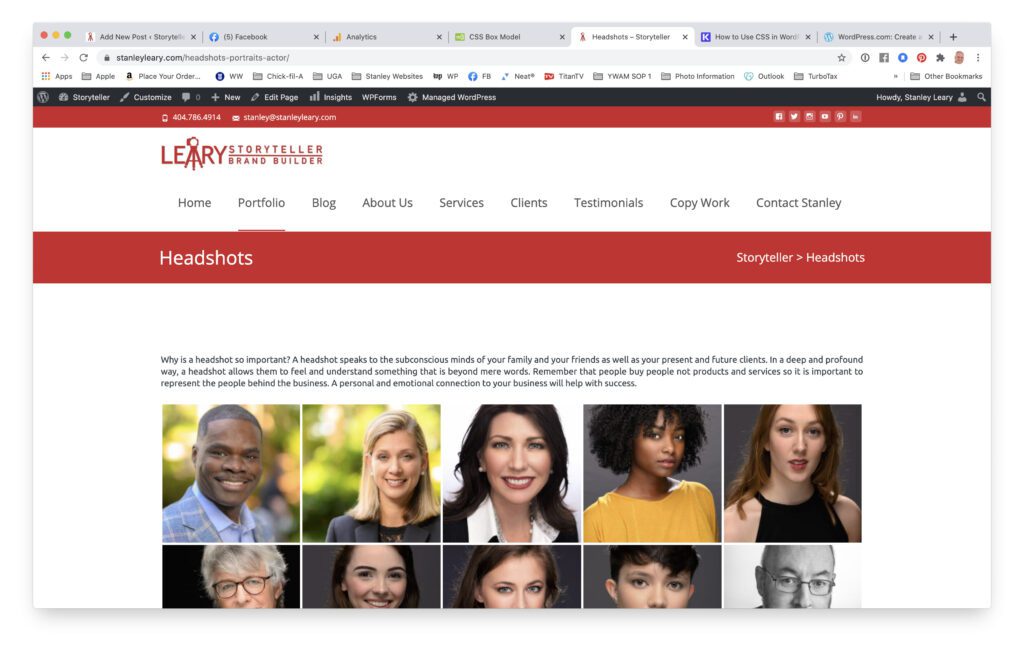 I have identified "Actors and Business People" as my customers needing a headshot today. The competition is fierce; to stand out, a person needs to look their absolute best.
You may have a few different specialties, but for this exercise, let's pick one. I am using headshots. Why do those people need headshots?
For Actors, a headshot should show casting directors both the intangibles and tangibles of you as an actor: how you look on camera, your essence, energy, and personality. Casting directors want to see who you are, what you bring to the table, and why you're worth bringing in for an audition.
For Business People, a headshot conveys your professionalism. If you look professional, potential clients, investors, collaborators, etc., that don't know you personally will be more likely to agree to that first meeting. A good headshot gives people an idea of your personality before they meet you.
You may need to research your topic. Just go to Google and ask questions like, "Why do I need a headshot?" or "Why do actors need a headshot."
A fundamental problem and crisis are that not having a headshot makes people need one for their careers.
Once you have that basic need, understand how that problem is for the customer. It would help if you then made the situation even worse. Look at this plumber's website.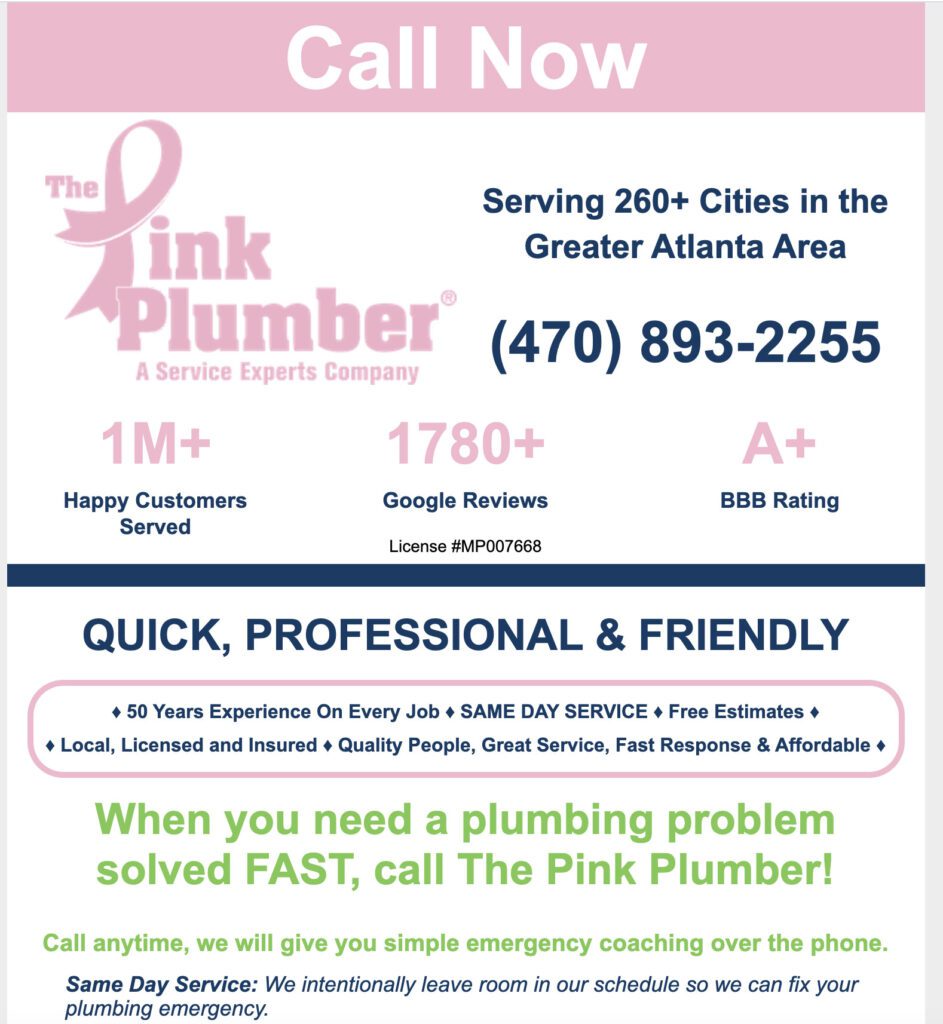 Notice how they take plumber issues and create more of a crisis.
QUICK
FAST
SAME DAY SERVICE
If you go to other plumber websites, they may do the same thing, but do they have their emphasis on being there right now for you? Just a side note, the Pink thing helps them also stand out. You see their Pink Vehicles all over Metro Atlanta. They stand out.
A lot of people have a fear of having their picture made. Maybe in your text, you can talk about how you have a solution to put your clients at ease and make this an enjoyable experience.
We haven't even looked at the WordPress website page. We are still identifying what customers are looking for to meet those needs. Once we have a clear idea of what this is for us.
Everything is created to help to entice and help those potential customers to consider you as the person they have been looking for all this time.
This is not the only way to create a company. The other is to be like Disney's tagline: "Where Dreams Come True."
The 2007 Steve Jobs iPhone presentation is probably one of the most outstanding business presentations. The reason is it was rooted in the storyline.
Your customer doesn't care about a product or an idea unless it solves a real-world problem. Jobs did an excellent job describing the other solutions on the market and how they didn't provide a good solution. He made all his competitors the villains in the story.
He then went on to demo how the iPhone solved these problems. Steve Jobs was always about simplicity for the user.
FOMO is the Fear Of Missing Out. You create a desire for something that your customer dreams of having.
There you have the key ingredient to a powerful website. Know your customer and what you can do for them to make their life better. If you cannot do this, then everything else in website design is pointless.