Cowboys compete in steer wrestling at the 27th Annual Pana'Ewa Stampede Rodeo put on by the Hawaii Horse Owners in Hilo, Hawaii, on February 18, 2019. [NIKON D5, 28.0-300.0 mm f/3.5-5.6, ISO 1600, ƒ/5.6, 1/4000, Focal Length = 210]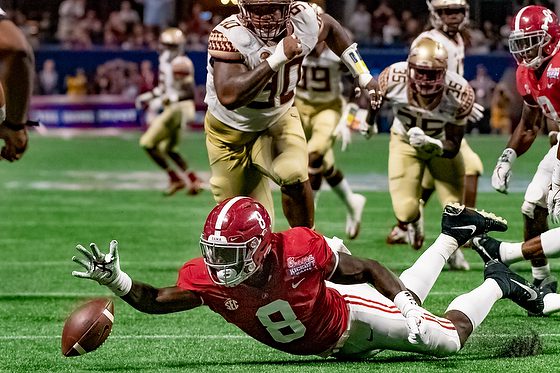 The number one problem with people's photos has always been blurry photos.
The four leading causes of blurry photos are:
The subject moves while the shutter is open
The camera moves while the shutter is open
Out Of Focus
The Depth Of Field is too shallow
Addressing the first two by using a proper shutter speed.
Shutter Speed
Minimum Shutter Speed [seconds] = 1 / Focal Length [mm]
If you have a 200mm lens on your camera, then the slowest you want to handhold the camera to take an in-focus photo is 1/200.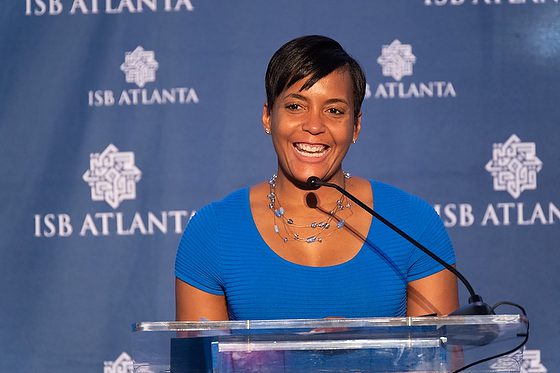 Now, in this case, where the mayor of Atlanta, Keisha Lance Bottoms, is speaking,g I am on a tripod shooting at 600mm. Since she is not moving all that much, I was able to shoot at 1/100 because the camera is on a tripod.
When you are shooting something where the subject is moving, and the camera is moving to capture an image, as in sports, you need a breakneck shutter speed.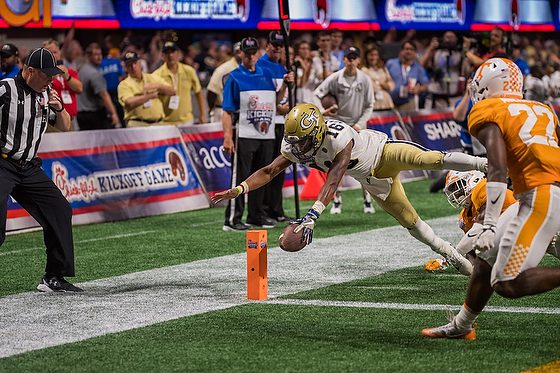 In this photo, the football players are moving very fast. Over the years, I realize I need to speed up the shutter speed to get sharp images.
When I started shooting sports with film, the highest ISO I could shoot was ISO 1200. Film's ISO kept me shooting around 1/500 for most sports.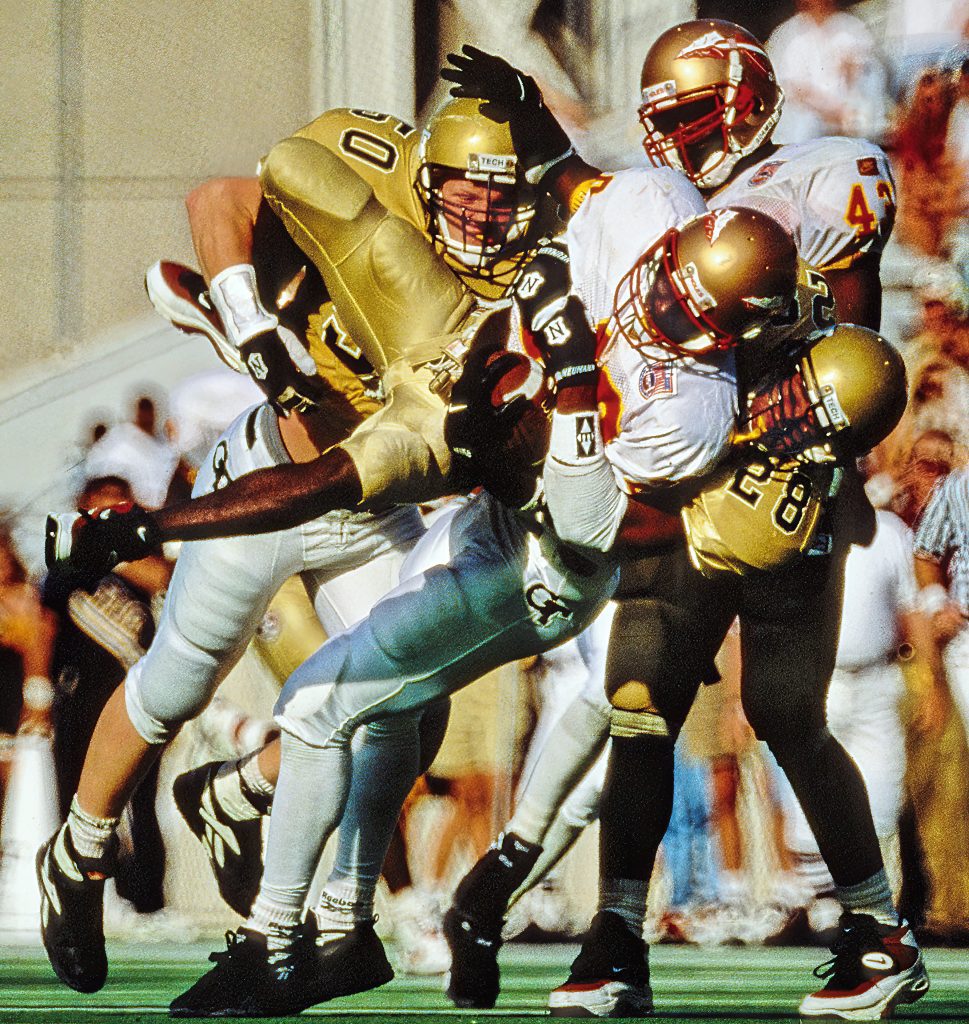 Only during day games was I able to get genuinely razor-sharp images.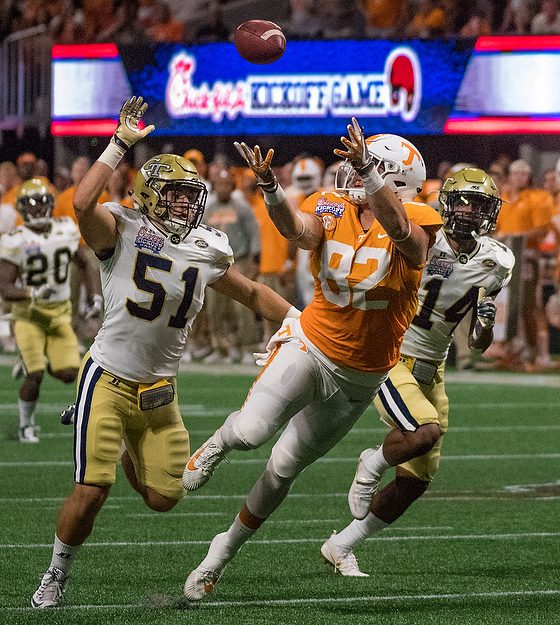 Besides shooting at 1/4000 shutter speed, I am also using a monopod.
Most photographers on the sidelines of a football game use a monopod to help steady the camera.
Out of Focus
If your subject isn't moving that much, like my person speaking, start by switching from multi-point to single-point focusing. There is either a joystick or pad on many cameras that lets you move your focus point around. Move this to the person's face and as close to the eyes as you can.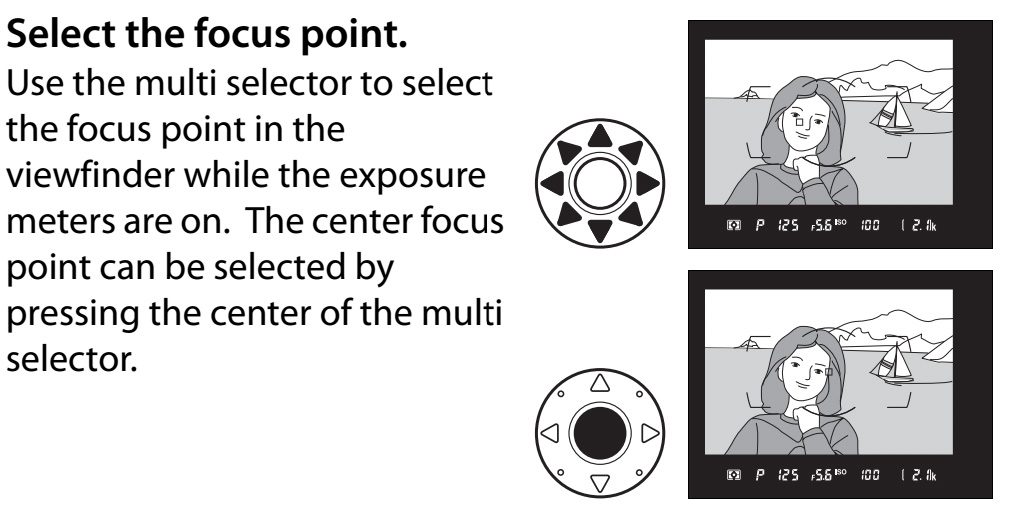 You need to know that your camera has limits and that certain situations are difficult for the camera's technology to work correctly. Here are some for you from my Nikon D5 camera manual.

Too Shallow Depth-of-Field
If your lens is wide open at an aperture of ƒ/2.8 or wider ƒ/1.4, then the depth-of-field is relatively shallow. The other piece affecting this is how close you are to the subject.
The closer you get, the more depth of field will get even shallow.
The top-of-the-line cameras tend to have the best focusing systems, which will track subjects allowing you to get that razor-sharp image. In addition, combining the best quality lenses and cameras can let you shoot wide open and get sharp photos.
However, if you cannot afford a 300mm ƒ/2.8 lens and have a 300mm ƒ/5.6 lens while you think that the depth-of-field is greater, your photos may not be in focus because the lens is too dark for the camera sensors to focus.
The other problem is a fast lens, but the focus system is struggling to keep the subject in focus. Difficulty focusing is where you close down the aperture to give you a little more wiggle room in the depth-of-field that your photos are still sharp.