Introduction
As a photographer for the Associated Press, I've had the privilege of covering many events. Still, one of my most memorable experiences was getting the opportunity to photograph the Atlanta Thrashers in action. Surprisingly, when I first stepped onto the ice rink, I had only photographed hockey a few times. However, little did I know that my childhood experiences playing street and ice hockey in New Jersey would prove invaluable. It was a journey that rekindled my love for shooting sports and reinforced the idea that sports photography has much in common with capturing life's moments.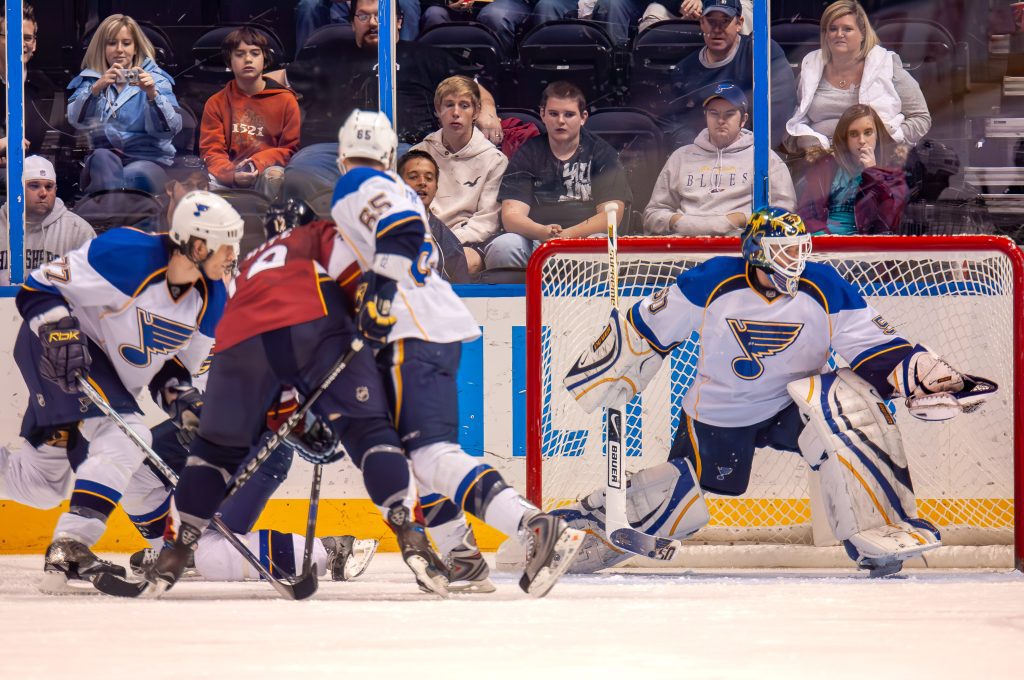 Hockey: A Beautiful Challenge
Peak Moments and Scoring: In sports, whether it's hockey, football, or basketball, there's a palpable sense of anticipation leading up to a peak moment that can change the game – a goal, a touchdown, a slam dunk. Similarly, in life, some moments can define our experiences. Whether it's a graduation, a wedding kiss, or a child's first steps, these peak moments are the equivalent of scoring goals in our personal stories.
Anticipation Over Reaction: One of the critical lessons I learned while photographing the Thrashers was the importance of anticipating moments versus reacting to moments. A photographer must expect the critical moments like a seasoned goalie who anticipates where the puck will go. In life, too, predicting significant events and being prepared can make all the difference.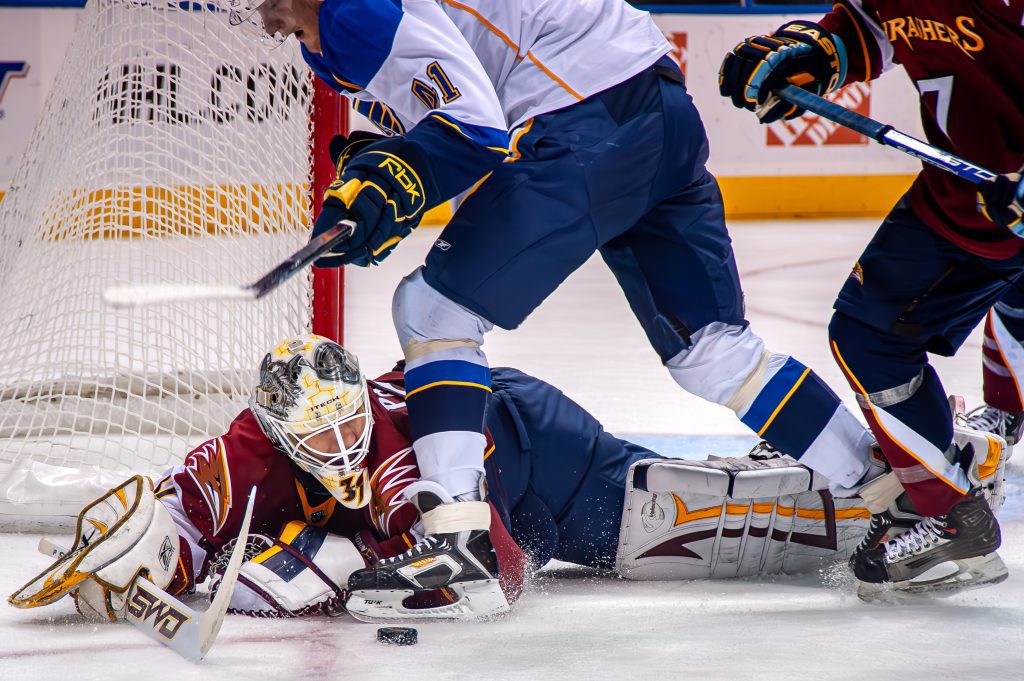 The Common Thread: Sports and Life
I discovered that sports photography has much in common with capturing moments in everyday life. It's not just about fast-paced action and freezing moments in time; it's about telling a story, conveying emotion, and connecting with the viewers. Here are some tips that I found essential not only for sports photographers but for anyone looking to capture the essence of any moment: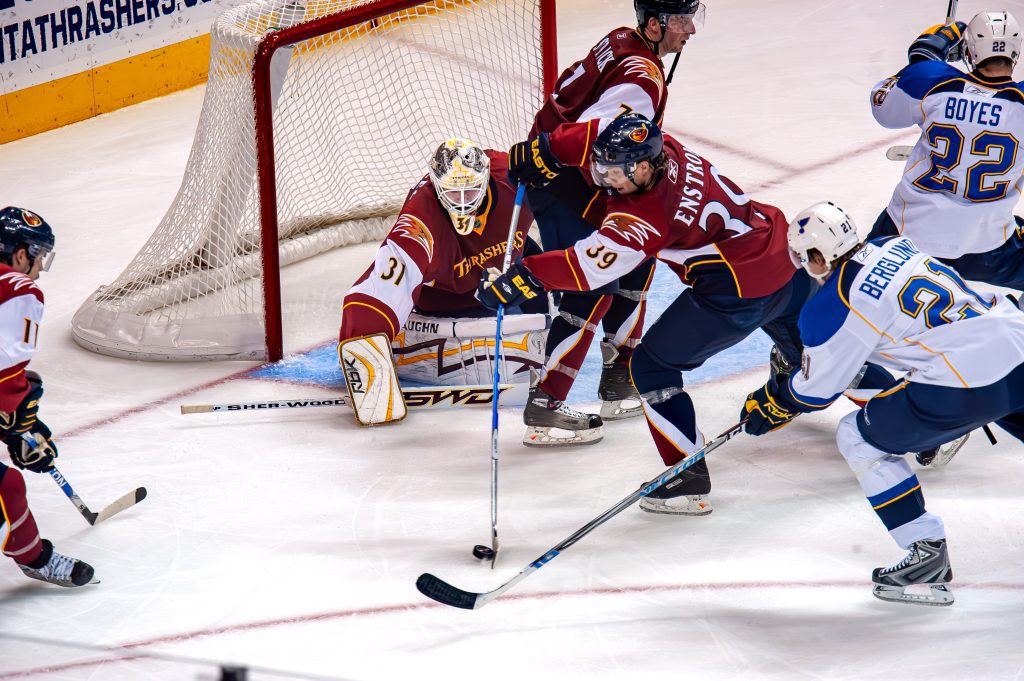 Tips for Photographers (and Everyone Else)
Know Your Subject: It is crucial to understand your subject and its dynamics, whether it's a hockey game or a family gathering. Study the game, the players, or the people you photograph to anticipate where the action will unfold.
Patience is Key: Not every moment is action-packed in sports and life. Sometimes, the most potent images are captured during the quieter, more contemplative moments. Patience allows you to be ready when those moments occur.
Use the Right Equipment: Just as a hockey player needs the right gear, a photographer needs the right camera and lenses. Choose equipment that suits the conditions and allows you to capture sharp, clear images.
Master Your Settings: Understanding your camera settings is essential. Whether adjusting exposure for a well-lit shot or using a fast shutter speed to freeze action, knowing your camera inside out ensures you're always prepared.
Anticipate, Don't React: The golden rule of sports photography also applies to life. Anticipate the moments you want to capture, whether a winning goal or a loving embrace. Please don't wait; make it happen by being ready. If you wait to see a moment, the time it takes you to react it is already over.
Embrace Emotion: In both sports and life, emotions run high. Capture the raw emotions – the joy, the frustration, the love – because they make the images relatable and powerful.
Tell a Story: Every photo should tell a story. Consider the narrative you want to convey through your images, whether a game-winning shot or a candid family moment.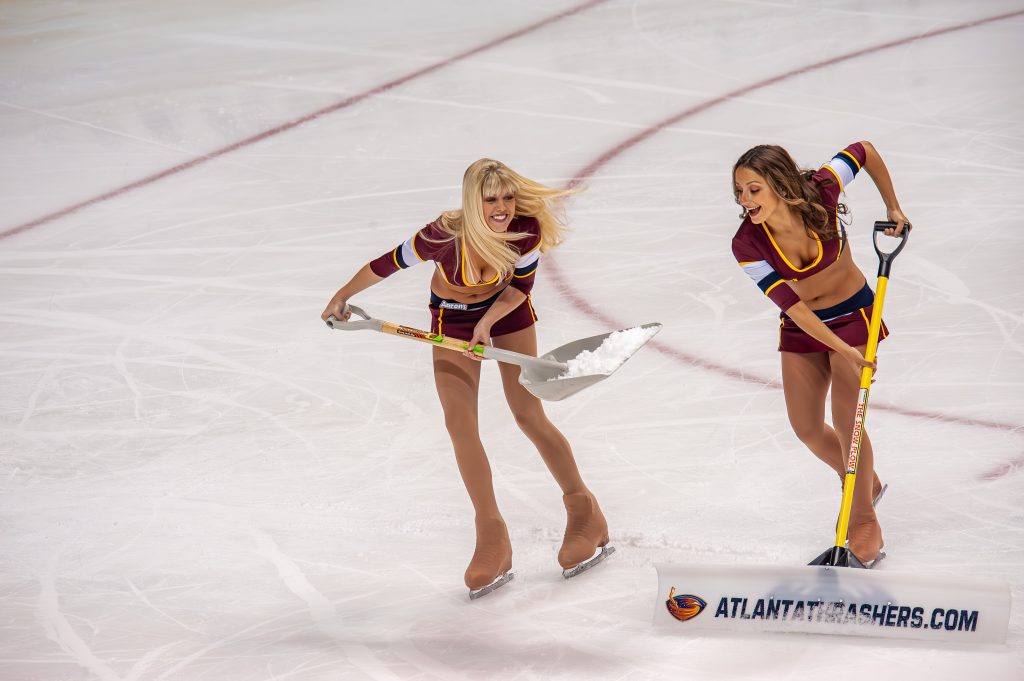 Conclusion
My time covering the Atlanta Thrashers reminded me that photography, much like life, is about capturing and precisely anticipating peak moments. It reinforced my passion for shooting sports and reminded me that sports and life photography have more in common than meets the eye. Whether you're behind the lens or living in the moment, these tips can help you capture the essence of any experience and tell a compelling story through your images. So, get out there, whether on the ice rink or in everyday life and seize those peak moments with your camera or simply with open arms.