Introduction
The world of photography is an ever-evolving art form, and with the advent of drone technology, capturing breathtaking images has reached new heights—literally! Recently, I had the opportunity to explore the stunning contrast between daytime and sunset photography using my new DJI Air 3 drone. The results were nothing short of magical. In this blog post, I will share my experiences and some essential tips for achieving the best results when shooting at different times of the day.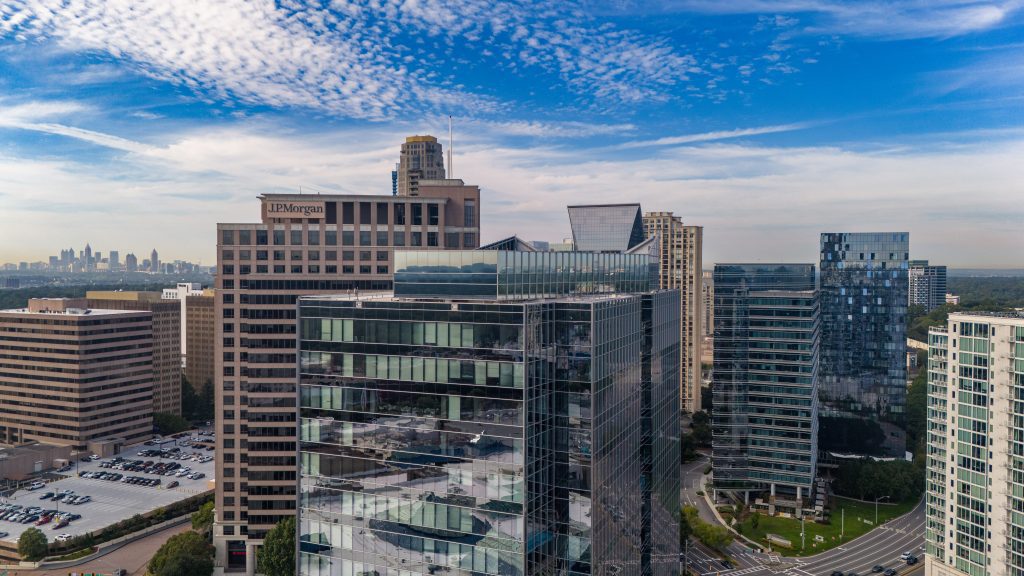 Daytime Photography: Playing with Light
Shooting during the daytime presents a unique set of challenges and opportunities. The position of the sun and the resulting shadows can dramatically affect the appearance of your photos. Understanding different types of lighting—front, back, and side—can help you achieve distinct results.
Front Lighting: When the sun is behind you, it bathes your subject in soft, even light. This is ideal for capturing vibrant colors and well-defined details.
Backlighting: Shooting into the sun creates silhouettes and adds a dramatic flair to your images. It's perfect for creating a sense of depth and mystery.
Side Lighting: Side lighting creates beautiful contrasts, emphasizing texture and shape. It's excellent for showcasing intricate details and creating depth.
Remember, there's no one-size-fits-all answer to the best time of day for photography. It all depends on your creative vision and what you want to convey in your photos.
Using Neutral Density Filters for Daytime Drone Video
For those interested in shooting video with their DJI Air 3 drone during the day, using a 64 neutral density (ND) filter is crucial. This filter lets you achieve a slower shutter speed, making moving subjects appear more natural. It's a must-have accessory for smooth, professional-looking footage.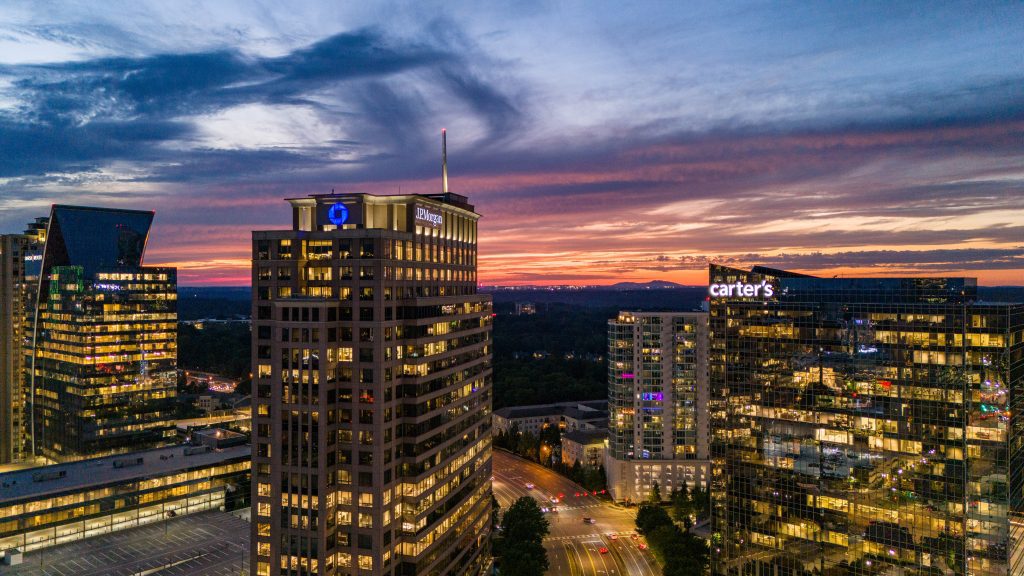 Sunset Photography: A Magical Transformation
As the sun begins to dip below the horizon, the world transforms remarkably. Sunset photography offers a unique blend of warm, soft, and ethereal light that can turn even the most ordinary scenes into art.
However, flying your drone after sunset requires careful consideration and adherence to regulations. To fly legally during these twilight hours, you must possess a Part 107 Certificate, which ensures you are aware of the safety issues associated with nighttime flying, including the potential for nighttime blindness. The night blind spot is due to the concentration of cones in an area surrounding the fovea on the retina; because there are no rods here, directly looking at an object will cause an object to disappear. Therefore, you must offset where you are looking.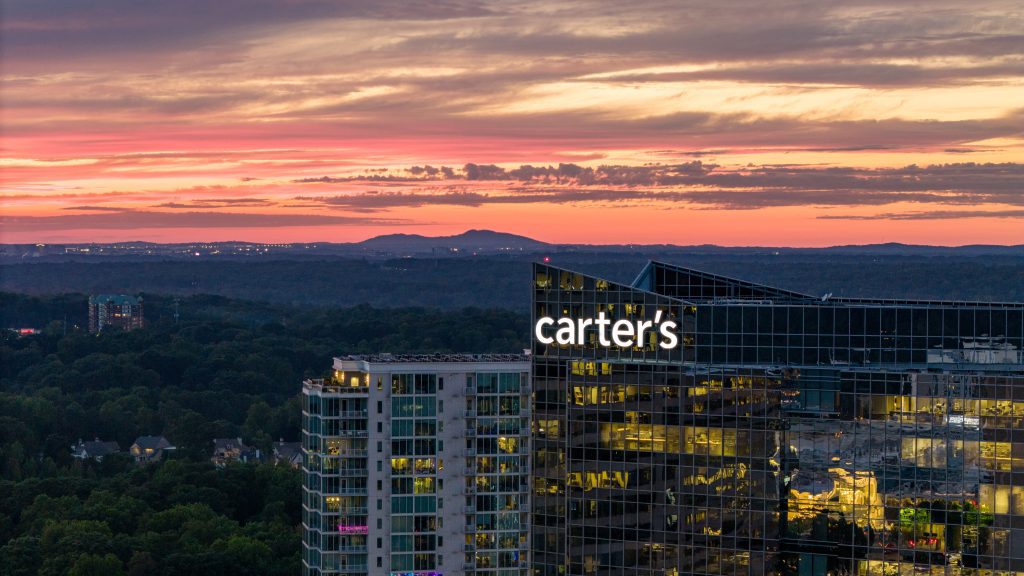 FAA Authorization and Altitude Limits
When I decided to capture the mesmerizing beauty of Phipps Plaza at sunset, I had to obtain LAANC (Low Altitude Authorization and Notification Capability) authorization from the FAA. This is a crucial step for flying in controlled airspace. I used the Aloft APP to request and receive approval, allowing me to fly up to 300 feet above ground level.
It's important to note that altitude limits set by LAANC authorizations are absolute values above ground level and should not be added to the height of any structures. This means that, even in controlled airspace, you cannot exceed the approved altitude limit, even if you fly over tall structures.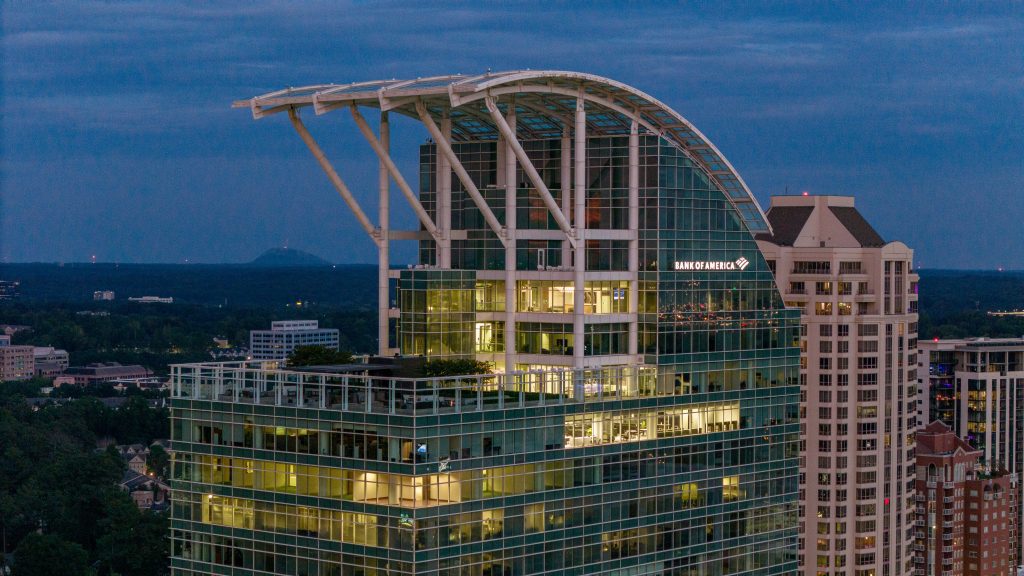 Conclusion
Exploring the world of drone photography with the DJI Air 3 has been an exhilarating experience, especially when comparing the results of daytime and sunset shoots. Each time of day offers challenges and creative possibilities, and understanding the nuances of lighting is essential.
Remember, there's no definitive answer to the "best" time for drone photography—it's all about your vision and what you want to convey through your images. Whether you're capturing the vivid hues of daytime or the enchanting glow of a sunset, the key is to plan, prepare, and adhere to FAA regulations to ensure a safe and memorable photography adventure.