While a photo may look great–seeing the before gives you a peek into what a professional photographer brings to a project.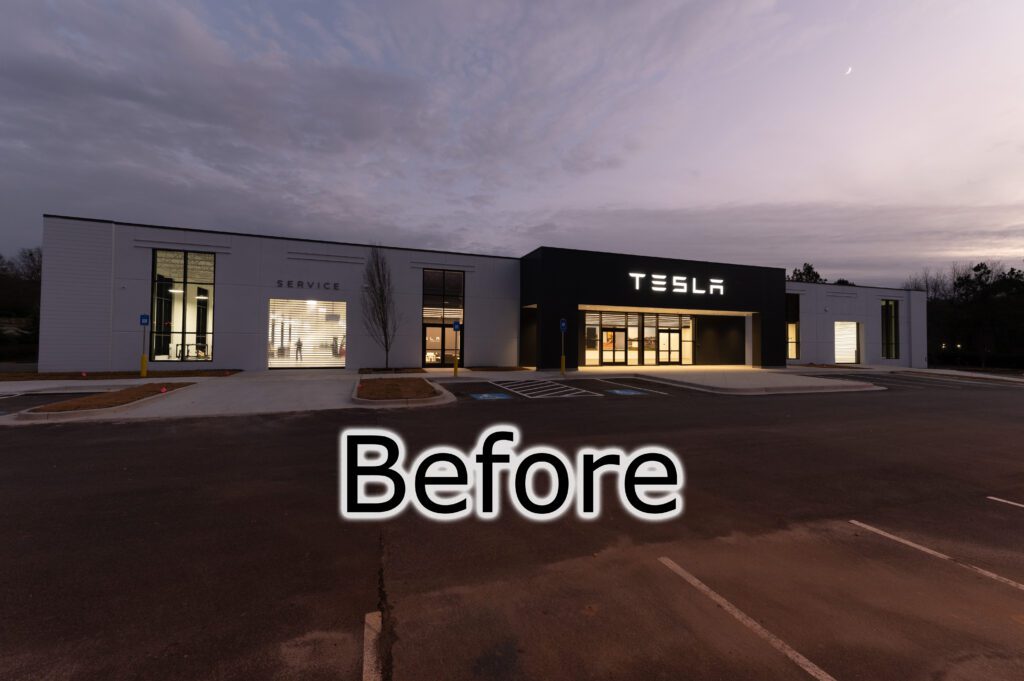 With a smartphone camera, anyone can get a photo of them before. However, a professional uses the skills of lighting and editing to transform this into an "Eye-Popping" photo.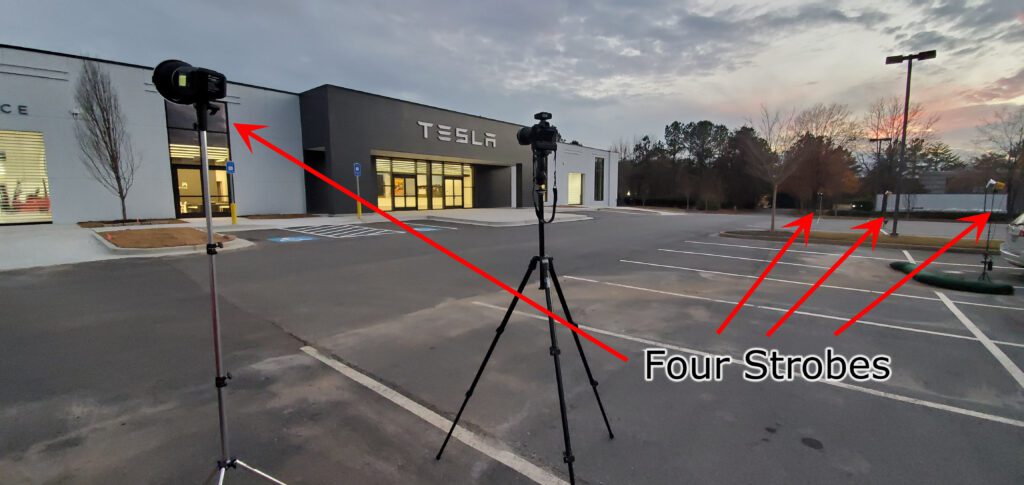 I shot this photo with my cellphone to show the setup. All four strobes are set to full power.
I first shot this photo when I arrived.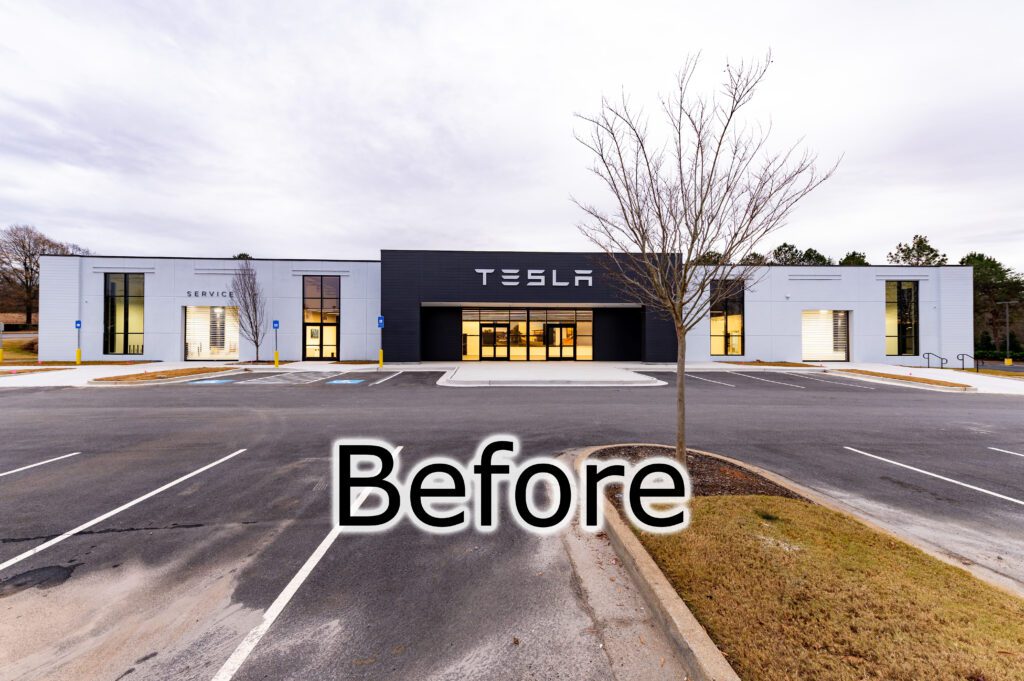 I was not a fan of that tree.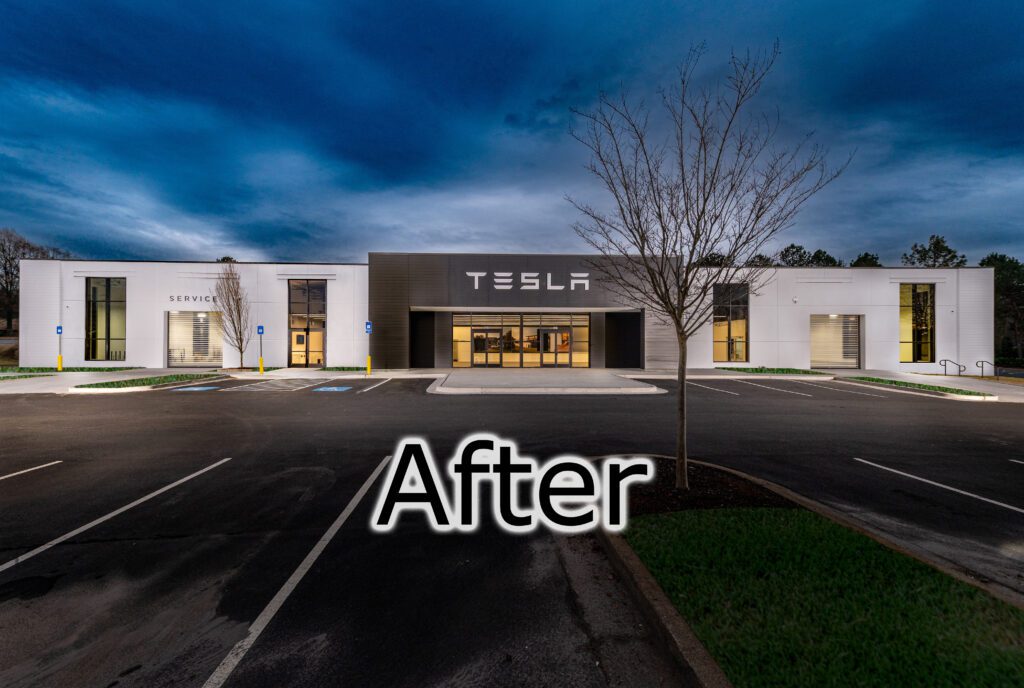 I like them now, both for different reasons. I will let the client choose the angle to use.