Chick-fil-A Long Point Road FSU, Mount Pleasant, SC [Nikon D5, Sigma 24-105mm ƒ/4, ISO 400, ƒ/5.6, 1/6 – (3) Godox V860IIN + Godox X1NT]
I am enjoying capturing some of the Chick-fil-A restaurant designs around the country. The designers are restrained in some ways to create a space that is an efficiently run restaurant and fits within a community.
The new restaurant in Mount Pleasant, South Carolina, used a lot of landscaping to help the building fitting within the community.
The palmetto has been a symbol for South Carolina since the American Revolutionary War when it was used to build a fort on Sullivan's Island that withstood British attack—putting these on the property helped tie to the state's traditions.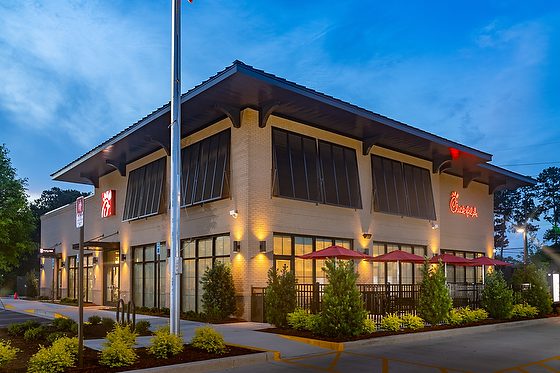 The second photo may do a better job of showing the design of the building, but when you eliminate some of the landscape architecture, it loses a sense of place. Now the building could be anywhere other than in Mount Pleasant, South Carolina.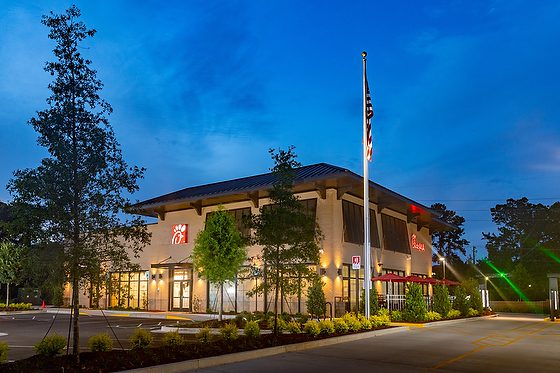 Now the thing about this view is even tho I am showing more of the landscaping; it still could be almost anywhere in the US.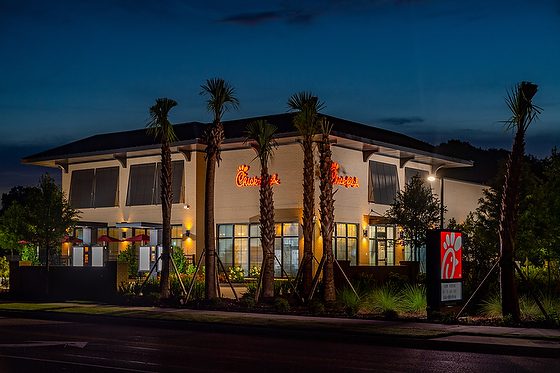 This last angle is where I started shooting before sunrise. I also was lighting just the building when I started. The trees and shrubs around the building were silhouetted. My first thought was that it would work since this is how the palmetto tree appears on the flag [silhouetted]. Well, the trees were new to the location, had been trimmed, and didn't read as clearly as I wanted them to appear.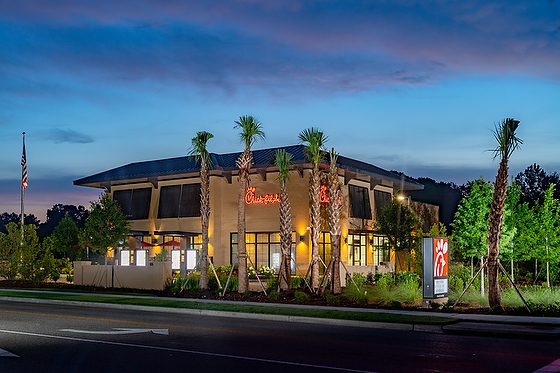 I took the flashes and located them further back, lighting up the foliage and the building before sunrise.
The only thing I think would have dramatically improved the photo is if the flag waving in a breeze.
Hopefully you are seeing here that it is not just setting a camera on a tripod and pushing the shutter release. You need to often add light to help accentuate and draw out the elements in the photo to help add to the photo.
Photography combines two Greek words, Photo, and Graph, which mean "drawing with light." Sometimes the light is just perfect naturally and other times, the photographer adding or subtracting light in a scene makes a more powerful image.