Lennox Boodram, a ministry partner, saved from drug and alcohol addiction, runs a Christian drug and family rehab center (Turning Point) that has been operating for the past five years. He is talking with some of the students from Cedarville University taking the workshop this week in Trinidad. [NIKON Z 6, 24.0-105.0 mm f/4.0, ISO 11400, ƒ/4, 1/250, Focal Length = 105]
When we run our Storyteller's Abroad Workshops, we teach how to listen and ask questions, followed by more listening and asking even more questions.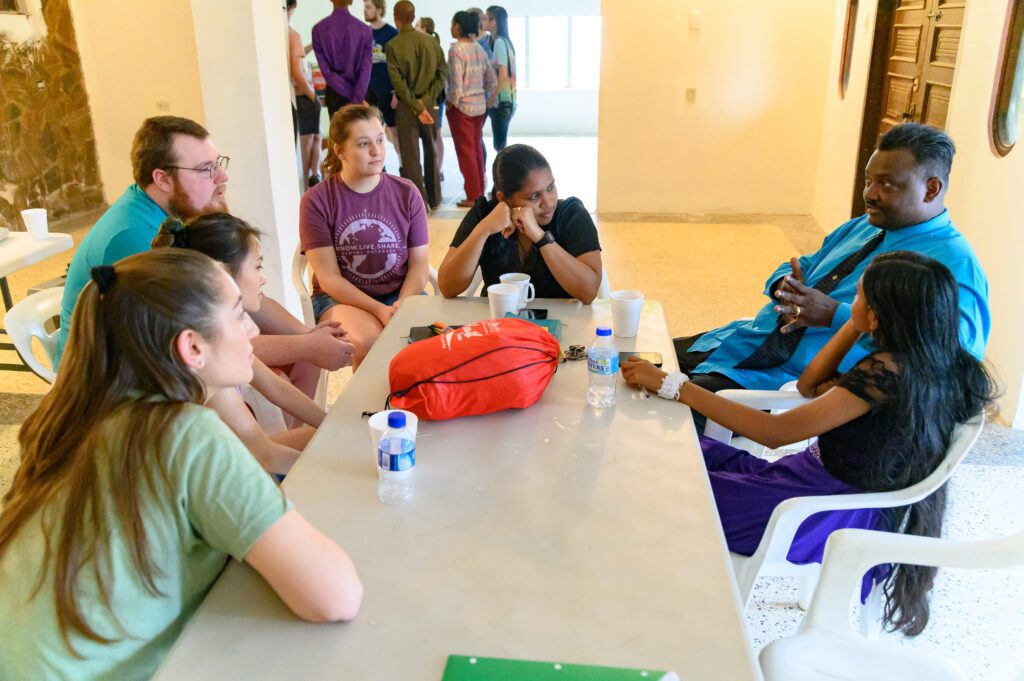 I believe this is the step more people miss than any other part of the process of telling stories.
What are you listening for?
I do this with all my clients, no matter the project. Before we even tell a story, we ask the organization/client what problem they need to solve. If we do our job as professional communicators, what will success look like to them?
Often I must start with other questions to finally get to the answer to the first question.
Who is the audience?
You would be shocked when you discover often they have never thought about who they are trying to communicate with. It is much easier for any communicator to know if they are speaking to a child or an adult.
Call to Action?
What do you want them to do once they have heard this story?
Where in the process are YOU working?
Often you are just part of the story process. They need you to take a photo of the groundbreaking. Your image goes along with the written story.
In this case, I want to know if the photo is online, used in print, or just how big it will be. This could influence what resolution I need to shoot the picture.
When I set up the photo for a groundbreaking, it helps to know who all the people are in the image. Sometimes it is better to have people line up in order of importance based on how the caption is written.
The client has identified a person for the story.
When we do the workshops, we talk to the team to ask how we can help them. This usually involves a few meetings where we find out about one significant initiative. They are raising money for the hospital to be updated. It hasn't had any updates for more than 40 years.
The team has identified some former patients who received care in the past. Some of the workshop participants will now help tell those individual stories.
This is often how to say a producer is hired. They ask some questions to help them get up to speed on the strategy and know how this person's story helps raise funds for the hospital.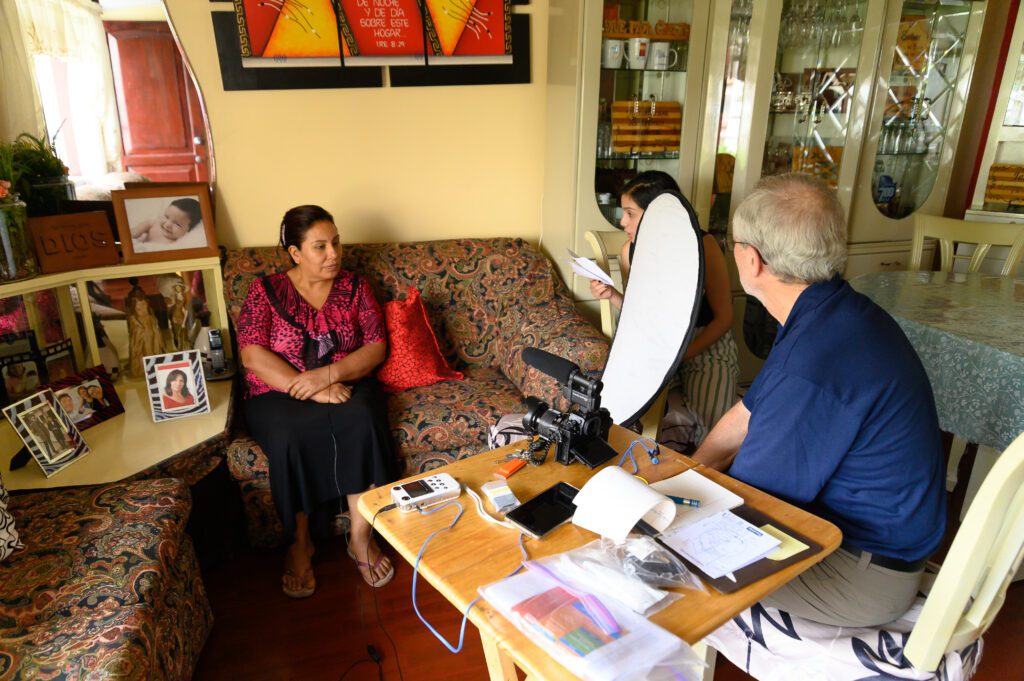 Our storytellers ask their subjects to tell them their stories. Most of the time, they listen about how they had a problem for which the client helped them.
I like to try and get the story into a basic storyline that works within one sentence.
The SUBJECT had this PROBLEM.
The CLIENT had a solution.
The SUBJECT took the advice and
PROBLEM was solved.
Before recording with video or writing the story, I verify with the subject if I have the story correct. I tell them their story.
Now when I work on capturing the story through quotes by writing, video, or audio in addition to visuals, I am very aware of who the audience is and what I want them to be able to do once they have seen the story.
In journalism, I want to inform the audience so that they understand the problem. Often that is where I stop. There was a fire, and people lost their homes—end of the story. I want the public to be informed so they can choose how to respond.
In advocacy work, I am taking it a step further and saying they can give to the Red Cross and help people like this family who lost their home.
All through this process of listening, you are trying to understand your role as a communicator. You should know your part and be able to tell anyone what you are doing and why.
Remember, the role you play is not defined by you but by the client. Your job is sometimes to help the client know what you need to know to help them achieve their goal.
Often you will discover that if you do your job as a communicator, you have to help the client understand they need a strategy and that the tactic you are doing for them helps to achieve their goal.