The Citadel's Rifle Legion Drill Team performs for the Project GO meeting held at the Francis Marion Hotel in downtown Charleston, SC.
[Nikon D5, Sigma 24-105mm ƒ/4, ISO 10000, ƒ/5.6, 1/250]
I am in Charleston, SC covering a meeting where The Citadel's Rifle Legion Drill Team performed.
The Citadel Rifle Legion Drill Team is an all-class co-educational drill team at The Citadel. Members of the Legion are essentially volunteers from the corps of cadets who wish to not only further a proficiency in drill, but also to represent the Citadel and the state of South Carolina through a developed expertise which forms from being on the team. The team also strives to promote community service as much as possible and takes part in many parades, performances, and special details throughout South Carolina and the neighboring states.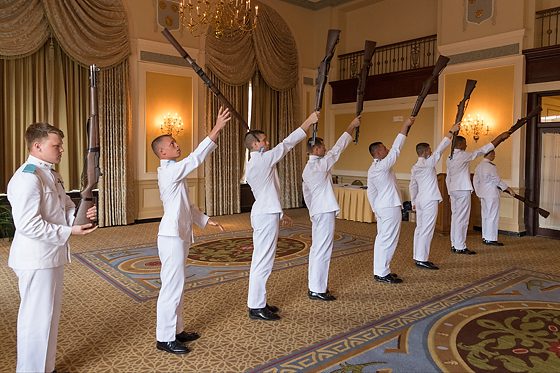 Now to capture the team inside in a large ballroom I had very little light. So I used my Nikon D5 with ISO 10000 to be able to capture them using available light. I shot at 1/250 shutter to somewhat freeze them, but did want a little movement with the rifles to show they were spinning them and throwing them to each other.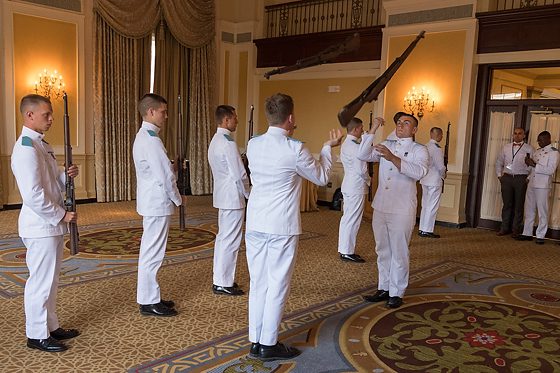 To get a good skin tone I used the ExpoDisc to get a custom white balance.