[Nikon D5, Sigma 24-105mm ƒ/4, ISO 51200, ƒ/13, 1/100]
Most meetings will have some similar elements. I am showing here some of what I call the photos typical for the bullet list of shots.
The first one here is the keynote speaker showing people are listening. Here I shot at a large depth-of-field to be sure you could see the crowd.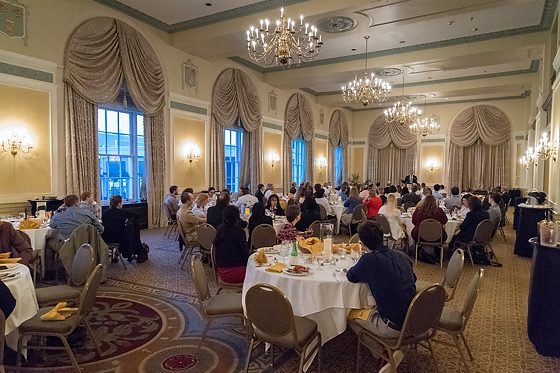 Now I always back up in the corner of a room and try to capture the entire room. Most meeting planners like to have this for the following years for planning purposes. They can see the room layout and prepare for the following year's meeting.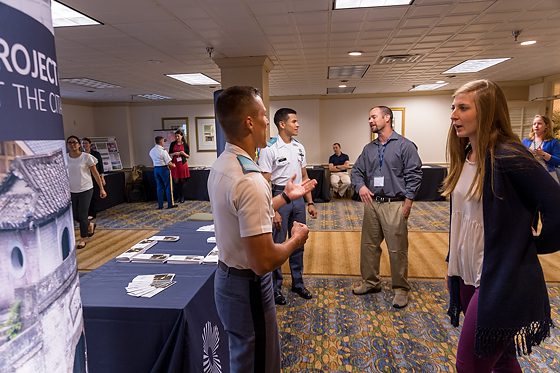 At many meetings, there is an Expo. In these situations, I have tight and medium shots, and then this is what I look for as the one shot to show what happens. You have multiple conversations going on all through the room. This helps capture why someone would like to attend the meeting for all the networking opportunities.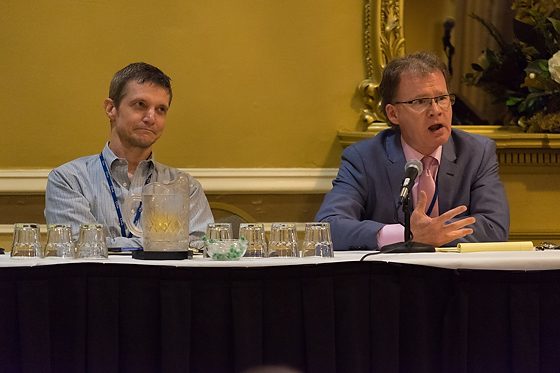 Usually, there are panels of speakers. The important thing is not just to show an element in a meeting but to capture a moment. Here you have the speaker gesturing and passionate with the other panelist having some reaction. This is better than all the panelists just sitting there waiting to speak, for example.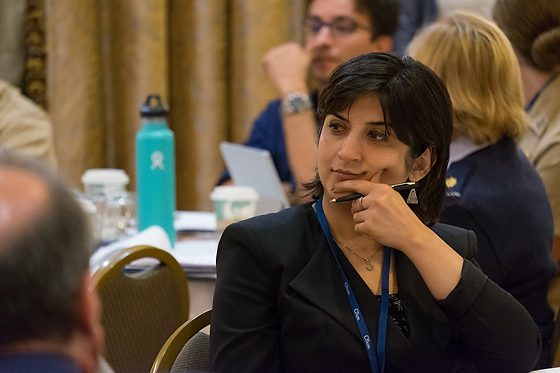 Look for audience participation. This comes in many forms. Show them listening and look for that body language that captures them in thought. It shows that the content of the meeting is engaging.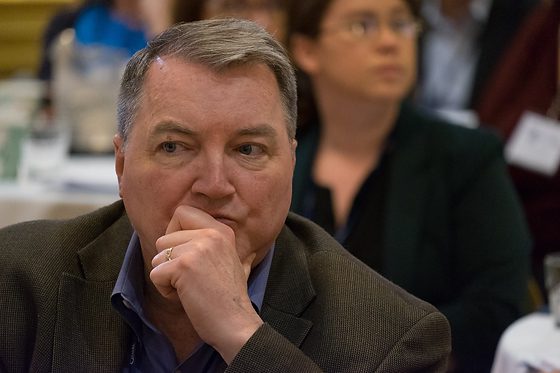 Shoot tight and medium shots to show the engagement.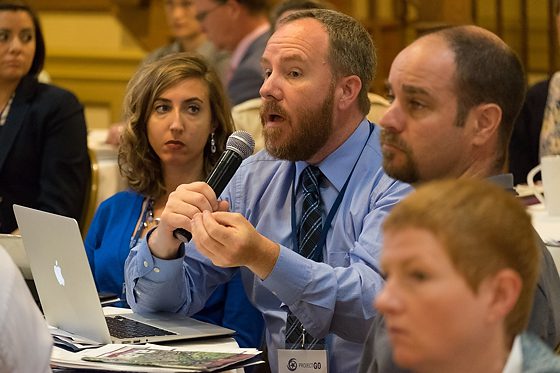 Ah yes, the questions. Here I not only show the person questioning but those around him.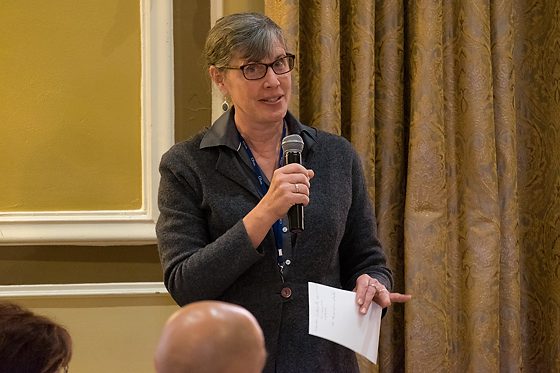 Also, isolate the questioner. I did include just a few of the room participants here.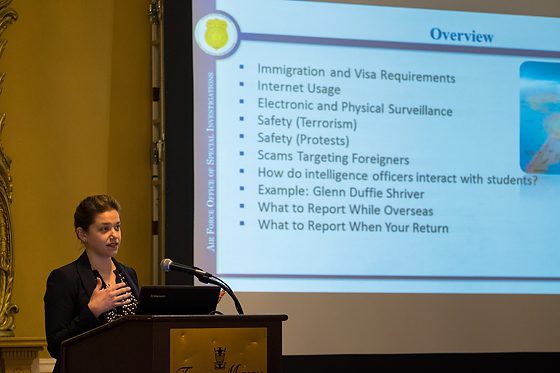 PowerPoint presentations can prove difficult due to the fair value on the screen compared to the speaker. But I do try and compress this by shooting from the side for a more pleasing, interesting shot than straight on. However, with that said, I still shoot straight on, but the key is to give the client variety.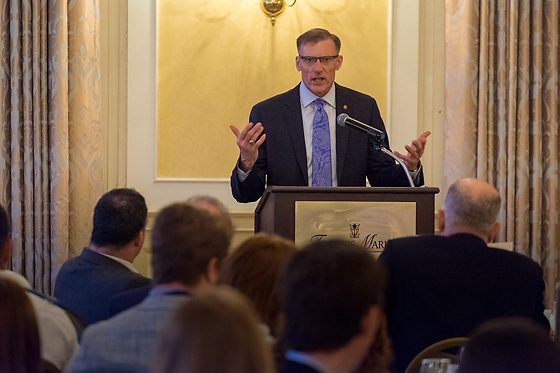 Don't just get a person behind the podium. Look for gestures and facial expressions that capture their passion for the subject.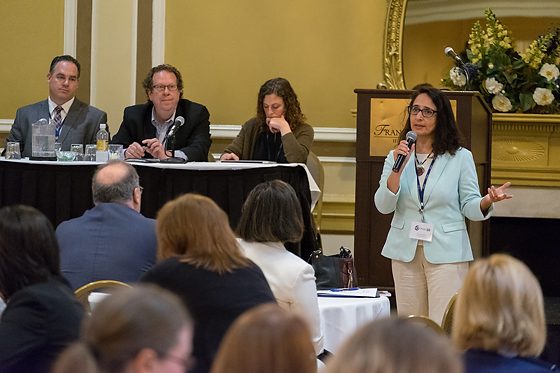 Specific photos communicate the conference leaders over the speakers. This is an excellent example of where one of the event planners stands up to give a few comments.
My tip for every photo you take of people is to capture the body language and facial expressions that help to tell part of the story.
Besides looking for the aesthetics, be sure to vary your aperture to include more and less in the situations. With today's cameras and the high ISO they can capture, you can treat a conference room like an outdoor scenic shot where everything is in focus, or you may want to direct the eyes using selective focus.