[Nikon D5, Nikon 85mm ƒ/1.8, ISO 5000, ƒ/1.8, 1/100]
I love isolating subjects in a room using selective focus. Selective focus is using a limited depth of field to focus sharply on a specific object in a scene while other parts are out-of-focus.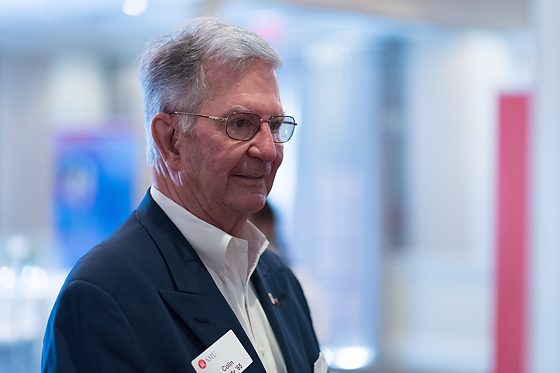 The Nikon 85mm ƒ/1.8 is a great lens to use in a social function like I was covering here. It helps throw the background out of focus and keep your eyes focused on the subject you have picked out of the room.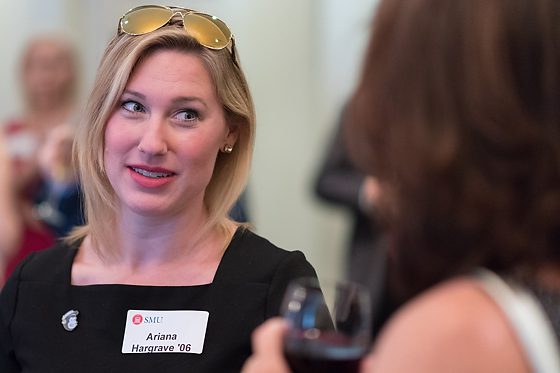 Now I love to have layering as in this photo. The lady in the foreground and the lady in the background are out of focus while the subject is super sharp.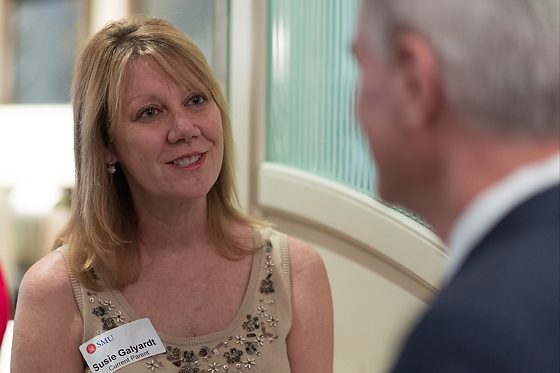 By shooting over a person's shoulder, I am giving context to who the subject is talking to or listening to in these photos. So while the aperture of ƒ/1.8 uses selective focus, you can still add information that is secondary to the main subject.
Try and always have the eye closest to the camera in focus when using this technique. Many of today's cameras have a focusing mode that locks in on the eyes.
With the Nikon D5
Auto-area AF: The camera automatically detects the subject and selects the focus point; if a face is seen, the camera will prioritize the portrait subject. The active focus points are highlighted briefly after the camera focuses; in AF-C mode, the main focus point is displayed after the other focus points have turned off.
While this is a great way to shoot an event, please don't only shoot this way for an event. Always use more than one aperture setting. Vary your depth-of-field, so you have a variety of types of photos to give to your client.