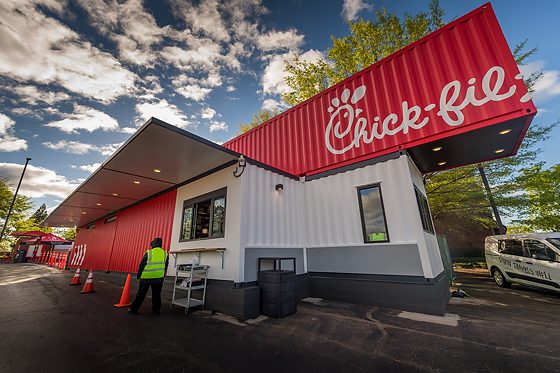 This week I have had a few assignments. Each one needed one main photo that would work with an extended caption.
While I shot hundreds of photos around these locations, it came down to one main shot: if there was space for just one photo, I had to have one that summarized the event the best.
I like this first one for showing a brand new shipping container modified for a temporary drive-thru restaurant.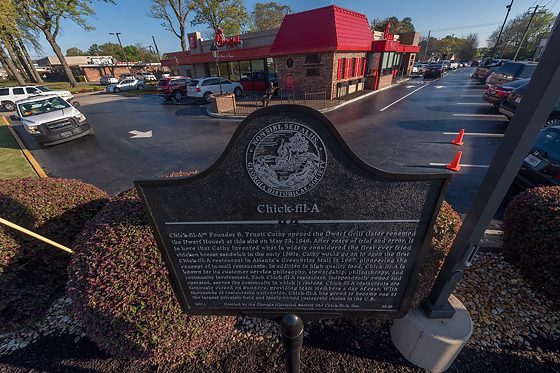 On Tuesday, there was a dedication ceremony where they unveiled the historical marker at the Original Dwarf House in Hapeville, GA. I arrived early, put my Nikon D5 with a 14-24mm lens on a monopod, and hoisted it up high to capture this shot. The fire the shutter, I just used the timer on the camera to trip the shutter release.
Now I had hundreds of photos of speakers, and people gathered around the historical marker, but all of them didn't make the simple statement that this photo does. There is a historical marker in front of the Dwarf House.
The key to finding the photo is knowing the storyline. Now you cannot tell the entire story, but can you come close? Just think of what the audience needs to see.