In the world of videography, crafting a captivating highlight reel is both an art and a science. Recently, I embarked on the exciting journey of creating a Drone Video Highlight Reel, and let me tell you, it was a rollercoaster of creative challenges and personal growth. In this blog, I will walk you through the intricate process of selecting the perfect music, curating the proper footage, and giving your reel that cinematic touch.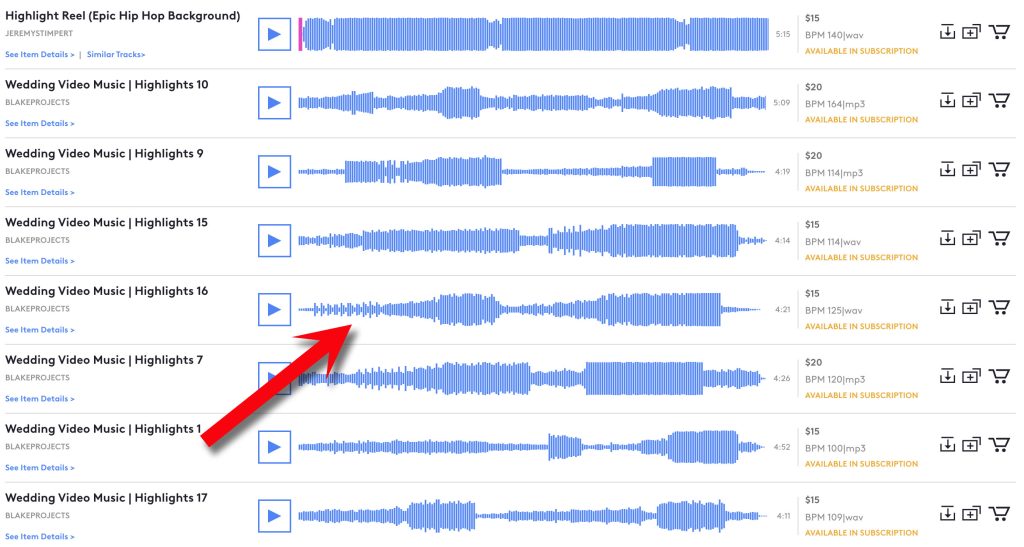 The Quest for the Perfect Soundtrack
Choosing the right piece of music is often the first hurdle to overcome when creating any video, and my drone highlight reel was no exception. However, I wasn't just looking for music; I wanted something to complement the mood I envisioned for my reel. My search involved carefully scrutinizing the volume peaks and valleys graphic along the timeline of audio clips. I knew this visual representation would help me find a track that synced seamlessly with the video's emotional arc.
I steered clear of the over-the-top sports reel type of music for my cinematic highlight reel. Instead, I sought a composition to evoke emotion and transport viewers into a world of awe and wonder.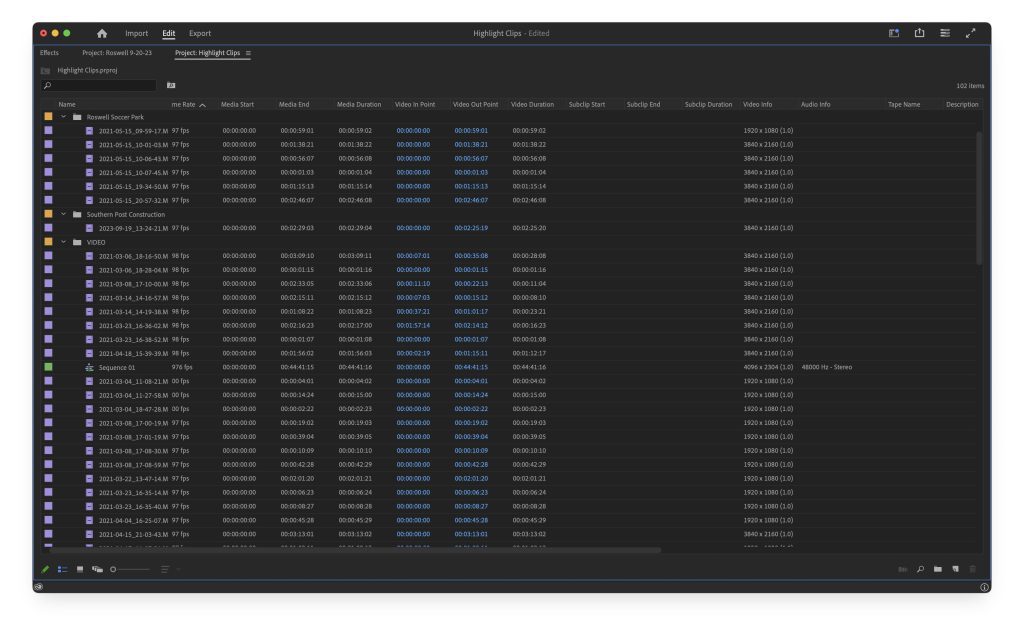 The Hunt for Hidden Gems: Selecting Footage
Once I had the music nailed down, the next daunting task was locating all my drone video clips from years past. Some were buried deep in my archives, while others had slipped from my memory entirely. This process reminded me how much I had grown as a drone pilot over time.
Selecting the proper clips from this treasure trove was a painstaking process. The first challenge was realizing that, like any artist, my skills had evolved over the years. There were early clips I cringed at, unwilling to showcase them. Simultaneously, it ignited a desire to push my boundaries and capture more dramatic subject matter in the future.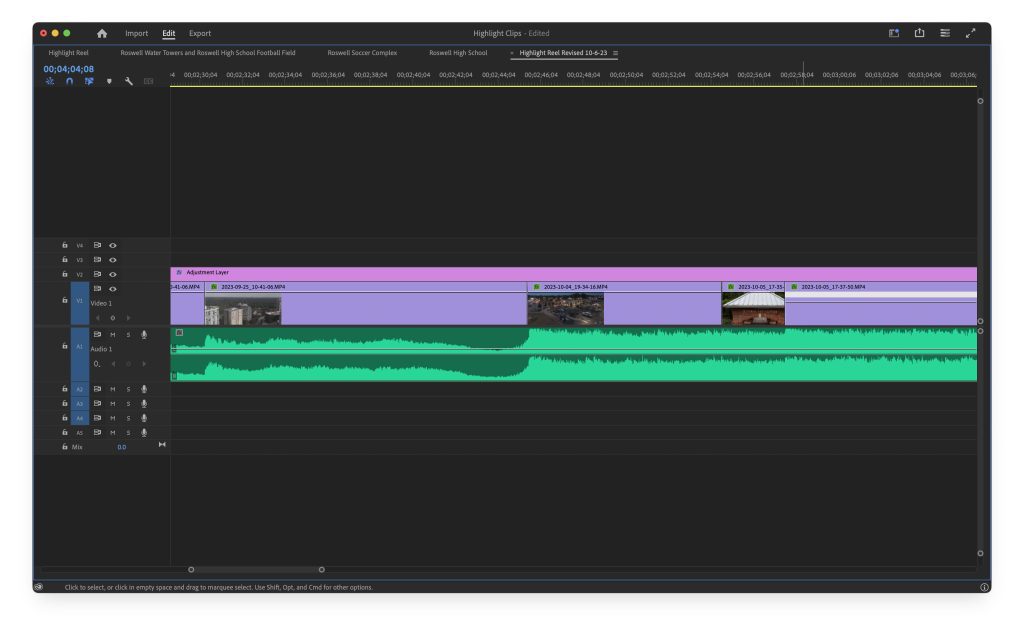 Syncing Sight and Sound: Editing
I used just one piece of music to bring my vision to life and dropped the clips onto the timeline individually. I meticulously reviewed the footage, paying attention to the visuals and the rhythmic peaks and valleys in the audio. This helped me identify the perfect moments for scene transitions.
Occasionally, I had to speed up some clips to maintain the desired pacing, but I never slowed anything down. This decision lent a sense of urgency and excitement to the final product.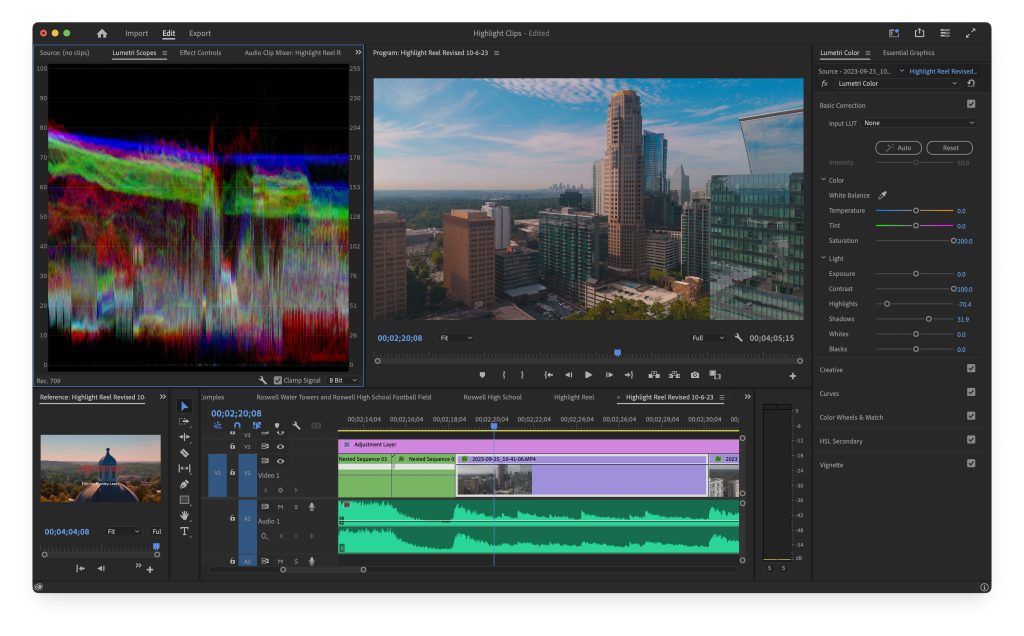 The Art of Color Grading
For me, the most challenging phase of this project was color grading. This intricate process involves extracting the best color from each clip and applying a consistent color grade to the entire package. It's like adding the finishing touches to a masterpiece.
I created an adjustment layer for the entire project and then applied LUTs (Look-Up Tables) to give my reel a stylized look. This step made the footage pop and unified the visual aesthetics throughout the video.
A Lesson in Nuance and Dedication
While I've been editing videos for 16 years, venturing into drone videography and creating a cinematic reel was a refreshing but challenging experience. It reinforced my appreciation for the art of video editing and the nuanced decisions that elevate a project from good to exceptional.
I could have easily handed this project to a professional editor, but I wanted to learn and grow. What I discovered is that it's the subtleties, the fine-tuning, and the dedication that take your project to the next level. Now, I understand why editing a movie can take over a year; it's not an easy feat.
In my case, I began my drone journey in February 2021 by obtaining my FAA Part 107 certification before even taking flight. The path from there to creating this cinematic highlight reel has been continuous learning and creative exploration.
In conclusion, creating a Drone Video Highlight Reel is a testament to the fusion of technical skills, artistic vision, and an unwavering dedication to storytelling. It's a journey that challenges you to push your boundaries, refine your craft, and create something truly memorable. My advice to fellow creators: Embrace the process, revel in the nuances, and let your passion soar, just like your drone.