Figure 36
An Ethopian child is rescued from
starvation by volunteers.  Mary Saunders, one
of the volunteers, comforts the mother of the child.
Figure 37
Joy is all that can be seen in the eyes of the young.  Rescued from starvation and given hope once again.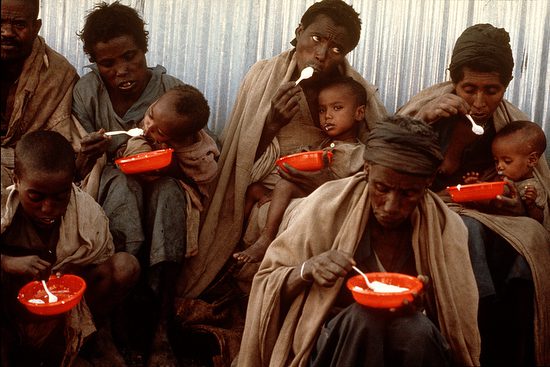 Figure 38
HOPE——In the face of starvation food is provided to many of these people at the shelter, while others take the food and return home.