HOME MISSION BOARD, 1966 TO 1980
            When Walker Knight went to the Home Mission Board of the Southern Baptist Convention in 1959, he was handed photo story packages done by Don Rutledge. He published some of those photo stories. Walker Knight became acquainted with Don Rutledge. When Don traveled to Atlanta for coverages or passing through town, Don stopped by and visited Walker Knight. At the time, they had Ralph Rogers as a photogra­pher. Mr. Rogers' direction was portrait and commercial. When Mr. Rogers left, they were without a photogra­pher. Walker Knight and Jay Durham hoped they could secure Don Rutledge to fill the position.
[17]
  At the time, Jay Dur­ham was the Director of Media Services for the Home Mission Board.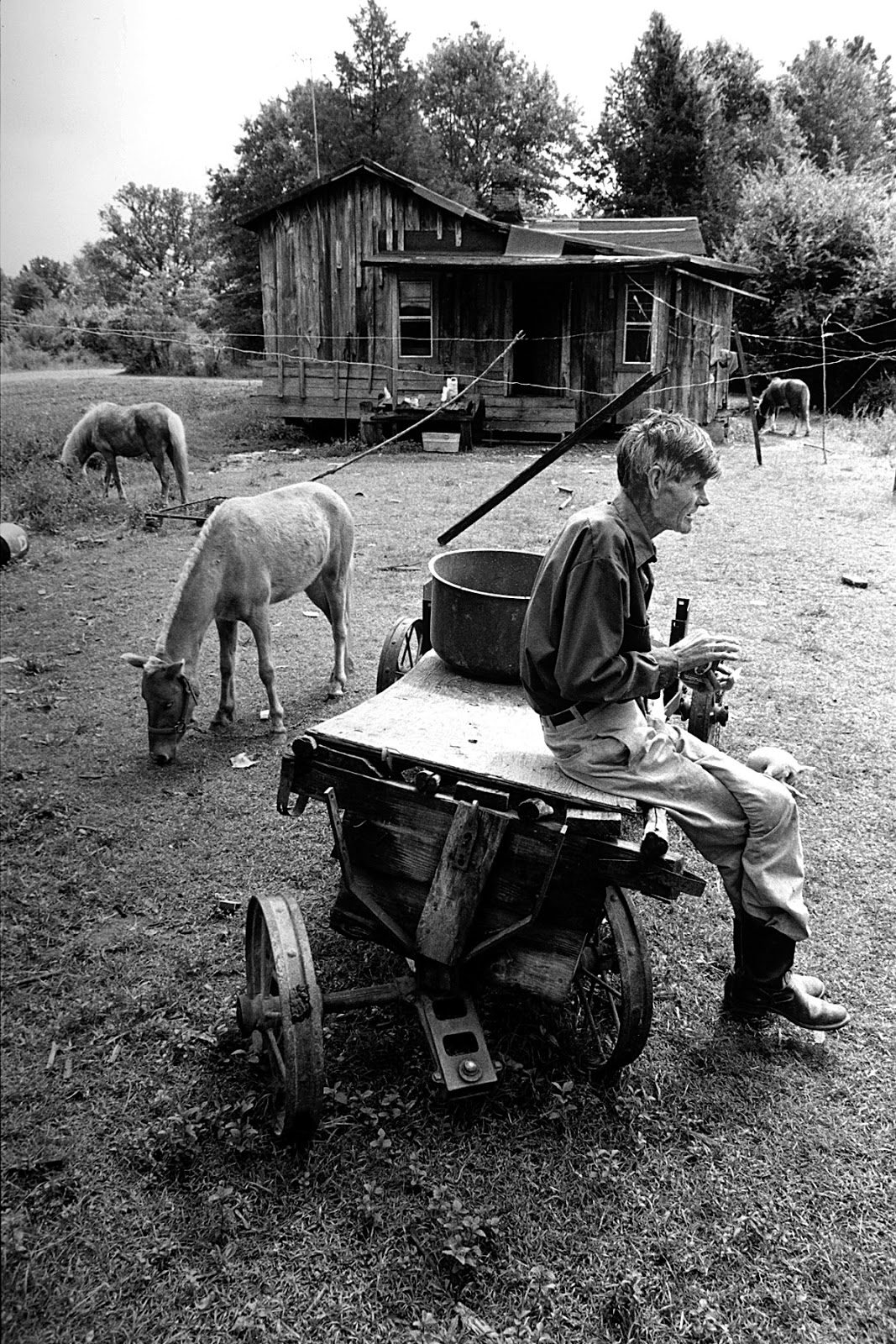 Figure 14
Baily King in front of his home in Quinten, Mississippi.
            Don did not drift into mission work. Don Rutledge's turning from a secular career to expressing his artistry as a Christian was a conscious decision on Don's part.
[18]
  This was not the only avenue open for him. The econo­my did not force this decision. In the three months before Don went to work for the Home Mission Board, Don made more money than he did in the next two years at the Home Mission Board, even when his salary and travel bud­get were includ­ed.
[19]
  All this is to say that Don's acceptance of the invitation to come to the Home Mission Board fulfilled his call to the minis­try.
       Walker Knight recommended Don to Jay Durham and L. O. Griffith, the Director of Communica­tions, at the Home Mis­sion Board. They replied that Don wouldn't come to the HMB for our salary. Knight replied, "Let's let Don make that decision." "Okay, they said, but will you call him to see if he is interested," Walker called Don, and he was interested; then Jay made the call, and the Audio Visual Department hired him. Don agreed to come on a trial basis for a year. Right from the start, there were problems. These prob­lems all revolved around changes. Most of the changes were from the old technol­ogy to some­thing better. For example, the Home Mission Board had been using 4 x 5 cameras, and Don was accustomed to using 35mm cameras. Earlier, Don had an experience with LIFE magazine over this issue. He had been assigned through Black Star to photo­graph a story at Georgetown College in Kentucky. The story was about how the actors were made up to look like stained glass. Don thought this would make a good story and had contacted Black Star, who then contacted LIFE.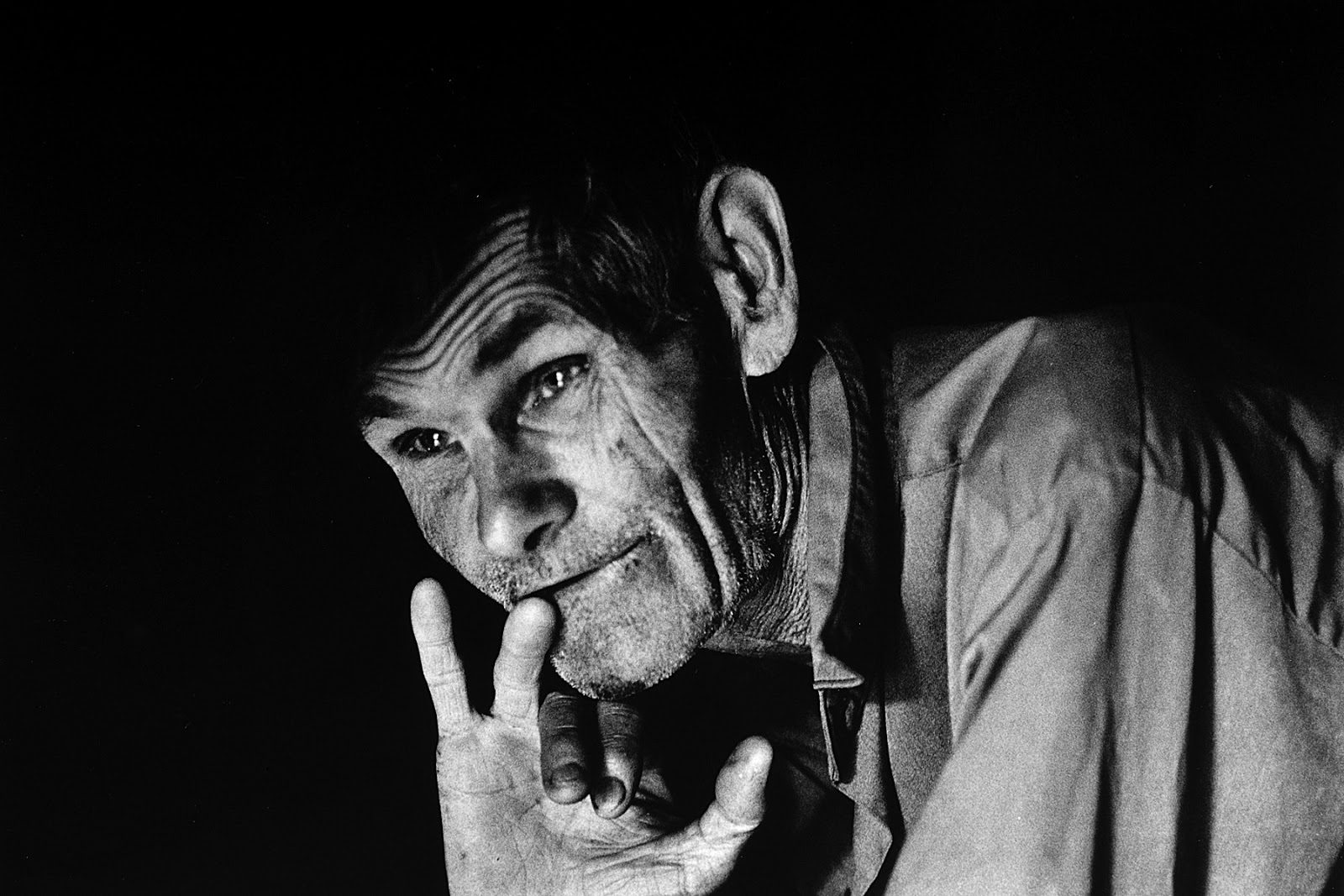 Figure 15 "I got what I knew from watchin' and listnin' and thankin' for myself." [Home Missions, December 1979, 2.]
            Everything was going fine until checking into the hotel the night before the coverage. Don called the theater department to confirm a story he was doing. The director informed him that another LIFE photographer, Don Cravens, was there to photograph the same story for LIFE. It was not uncommon for this to happen; since LIFE was so extensive, some departments would cover the same story. Don Rutledge contacted Black Star, and after talking with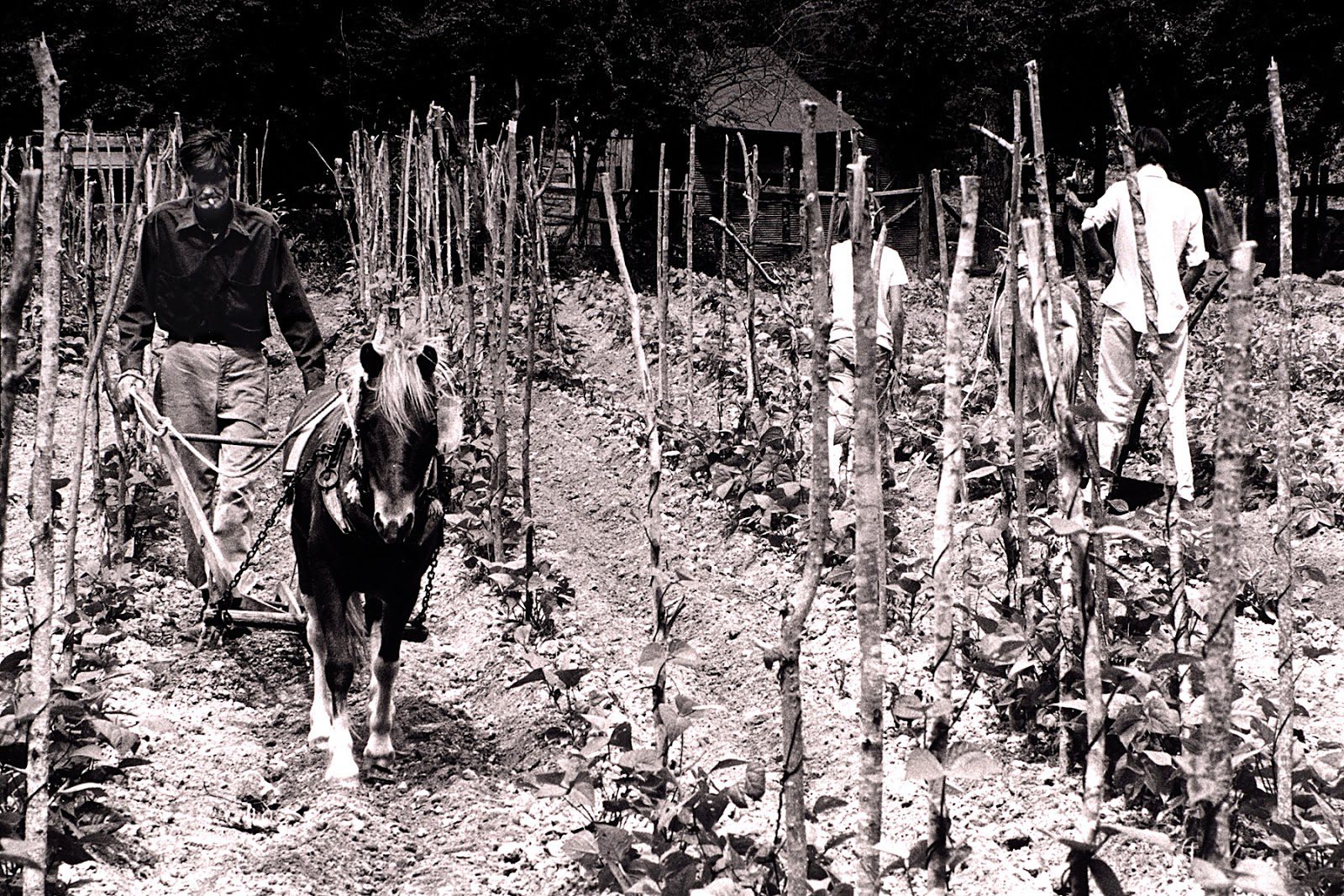 Figure 16
The difference between Bailey King and one of his childhood neighbors is that his neighbor only had to buy a guitar, and Bailey had to purchase land. That was the differ­ence between him and Johnny Cash. [interview with Don Rutledge, 1985]
The decision was made to go ahead and shoot the story, and then
LIFE
would decide on which coverage to use. Don let Don Cravens shoot the story first. Don Cravens shot the story on a 4 x 5 camera and took until 4 am with the actors to shoot. Don Cravens had to set up lights due to the nature of the camera. Don shot the following night on 35mm and was done by midnight.   Don was using 35mm cameras which allowed him to use available light and record the natural setting easily.
LIFE
used Don Rutledge's pictures in their national and international editions of the magazine. The images were used all over the world by many differ­ent magazines. Don Cravens' pictures were never used. It could be that the time involved in shooting a 4 x 5 does not do well with photo­graphing people in everyday life situa­tions.
[20]
  The 35mm allows for a more candid look to photo­graphs since it does not require as much light for exposure or a bulky tripod.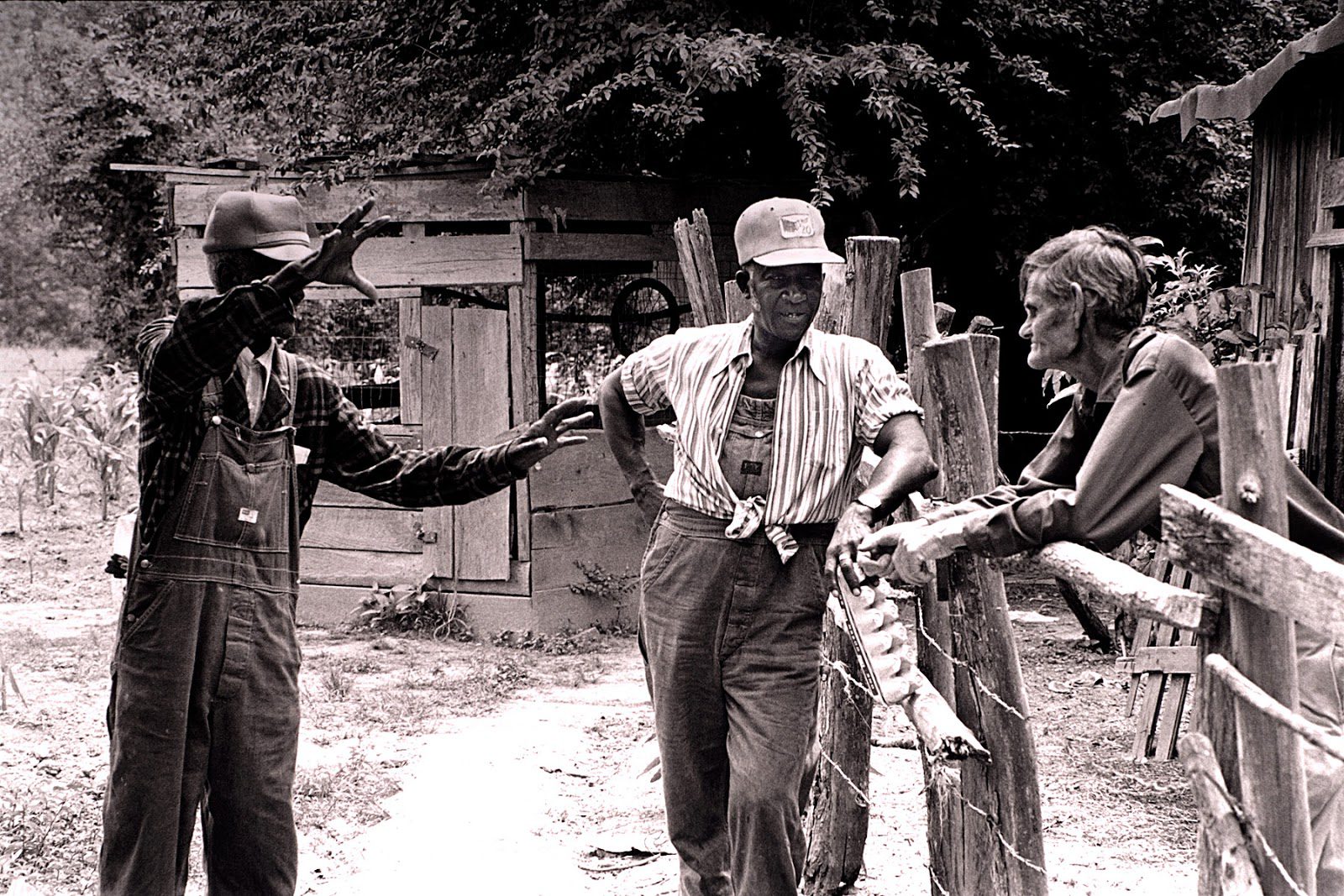 Figure 17 Most of Bailey's neighbors are poor and black. He was one of the few white men in the area. Bailey also saw himself as equal to his neighbors. They all had a great deal in common—even though their skin was different.
         L. O. Griffith, the Director of Communica­tions at the Home Mis­sion Board, was a photog­rapher himself and could not understand why Don could not make the transi­tion from those "ama­teur 35mm cameras" to 4 x 5 cameras. He liked Don's work but had a real prob­lem with understanding Don's refusal to shoot with 4 x 5 cam­eras. The issue of using 35mm versus 4 x 5 had to go all the way to the top of the Home Mission Board to be solved. Dr. Arthur Rutledge, no relationship to Don, but the Executive Di­rector, had to decide. Dr. Rutledge stood behind Don, Walker Knight, and Jay Dur­ham. Like the camera issue, many other problems were repeated at the Home Mission Board.[21]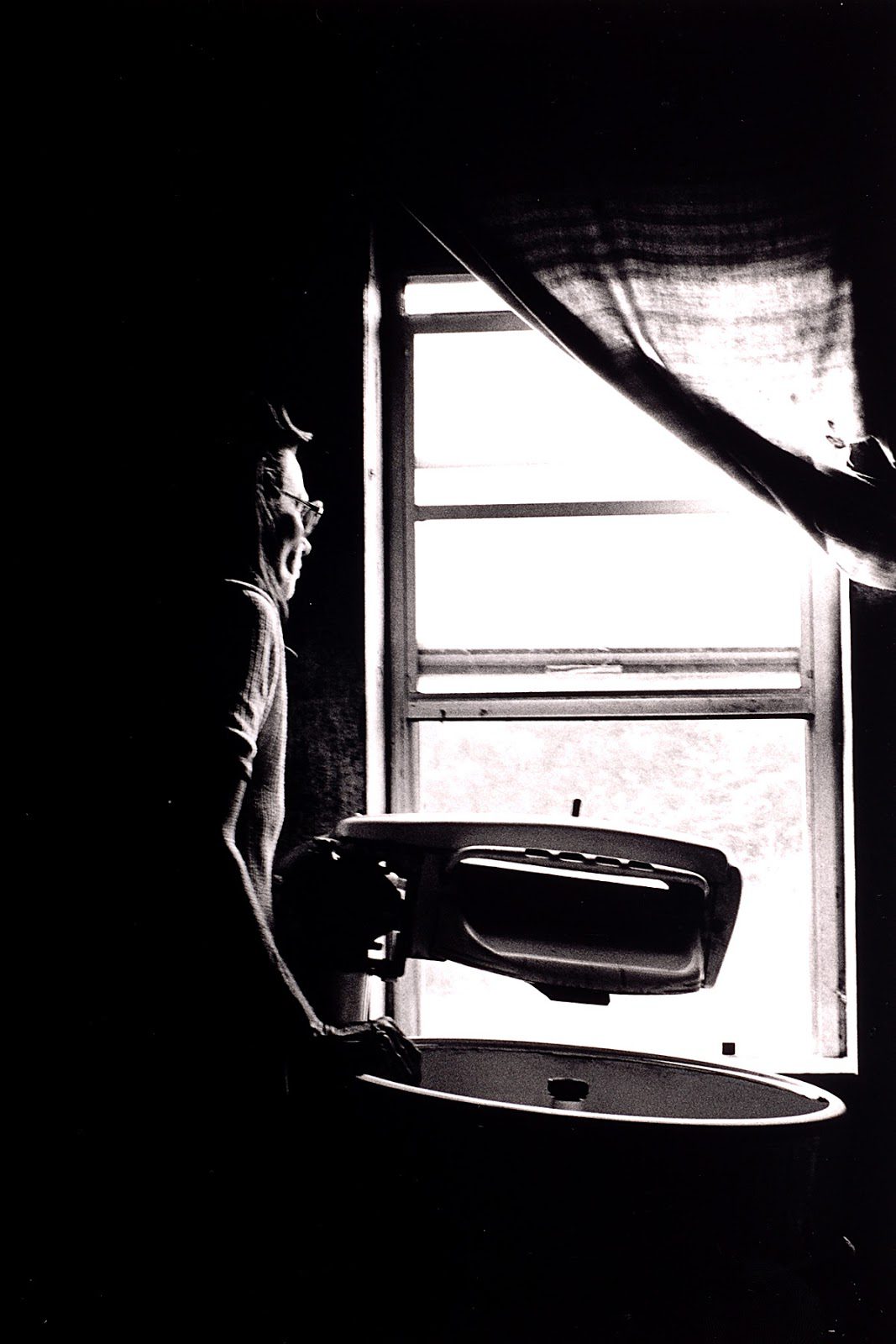 Figure 18 Luvenia, Bailey's wife, keeps an eye on the children.
        Broadman had a contract with the Home Mission Board regarding film strips. Broadman would produce the film­strips, and the Home Mis­sion Board would supply the material. They came to the Home Mission Board for an important meeting to set things straight. In a sizeable de­partment meeting, Don was told how to put his camera for proper expo­sure and what filters to use in differ­ent lighting situa­tions. Shortly after this meeting, the Broadman group complied with the de­mands of the Home Mis­sion Board. They were to listen to Don and the photo department, not the other way around. This did not work. The Home Mission Board ended up produc­ing the programs by themselves.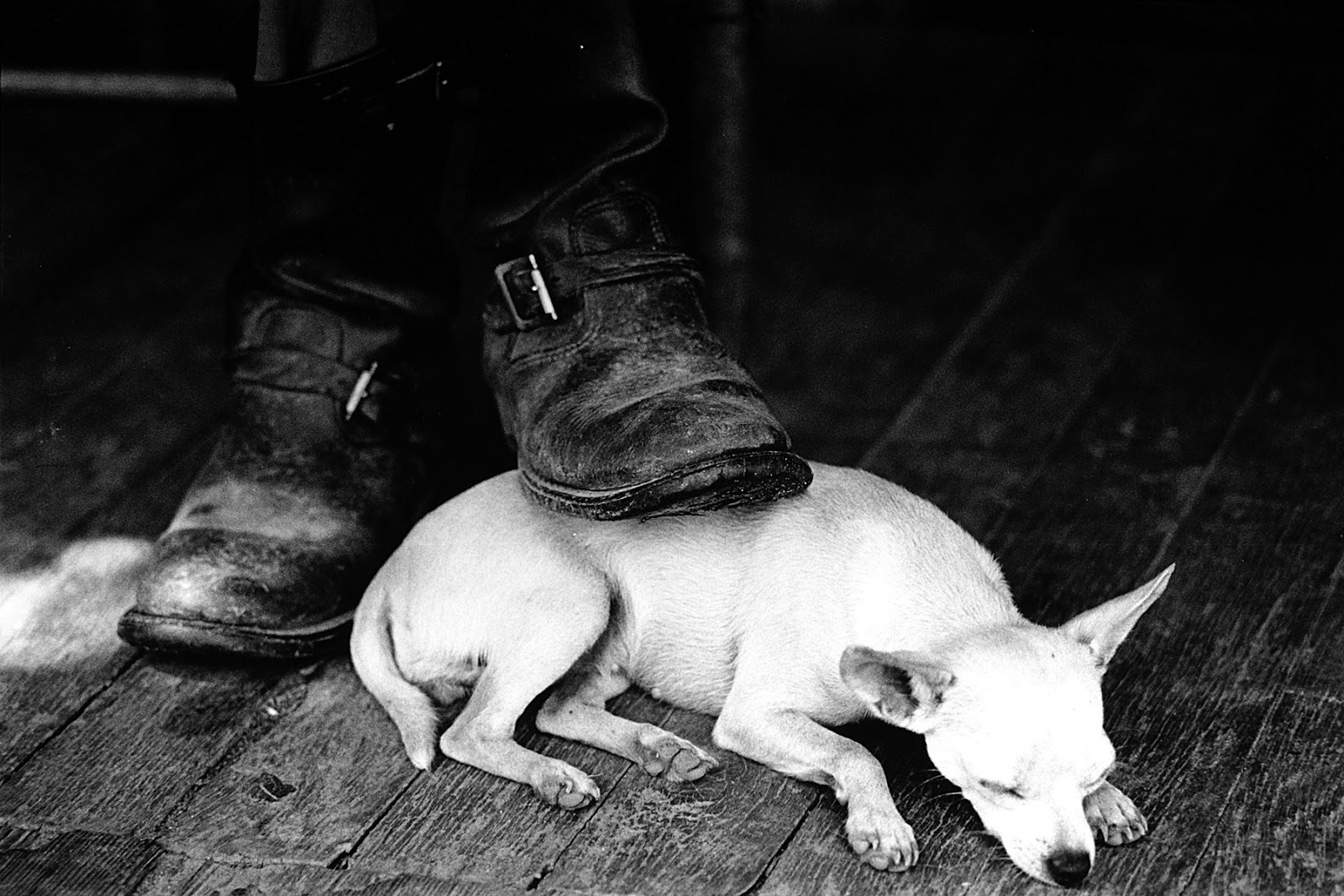 Figure 19
This is George, a bowlegged Chihuahua, Bailey's companion and friend. He keeps Bailey company since the doctor said Bailey would not work again.
           While Don was considering coming to work at the Home Mission Board, Walker Knight hired an associate editor: Dallas Lee. Dallas Lee and Don Rutledge teamed up as a writer and photogra­pher team. The idea of two specialists, one being the photographer and the other the writer, was very new for Southern Baptists. They revolutionized the way of communication for the Home Mission Board. Walker Knight commented that he "credited Don Rutledge's photogra­phy as changing the nature of photography in the Southern Baptist Conven­tion. We never had a standard before, and Don provid­ed that standard."[22]  Don taught and befriended many photogra­phers throughout the conven­tion. Many of these have worked for national magazines like National Geo­graphic.  Ken Touchton, Steve Wall, Jim Wright, and others went on to significant careers in photojournalism after meeting Don.
          Jim Wright was a col­lege student who worked as the only lab technician for the Home Mission Board at the very beginning of Don Rutledge's time at the Home Mission Board. Jim knew very little about print­ing. Don had con­tacted the Modern lab Age that Black Star was using in New York. He had Modern Age print some negatives for Jim Wright to use as guides.
Figure 20 Lacking a formal education did not stop Bailey King from living; it just held him back.
         Dallas Lee was excited by the stories Don and he were working on together. He would walk in early, see all that was going on, and assume that Don saw what he saw and was busy shooting. He would find out later that Don often would go into a situation and not pick up his
Figure 22 The King children enjoy the water to cool off during those hot days.
            If I speak in the tongues of men and of angels, but have not love, I am only a resounding gong or a clanging cymbal. If I have the gift of prophecy and can fathom all mysteries and all knowledge, and if I have a faith that can move mountains, but have not love, I am noth­ing. If I give all I possess to the poor and surren­der my body to the flames, but have not love, I gain nothing.

            Love is patient, love is kind. It does not envy, it does not boast, it is not proud. It is not rude, it is not self-seeking, it is not easily angered, it keeps no record of wrongs. Love does not delight in evil but rejoices with the truth. It always protects, always trusts, always hopes, always perseveres.

            Love never fails. But where there are prophecies, they will cease; where there are tongues, they will be stilled; where there is knowledge, it will pass away. For we know in part and we prophesy in part, but when perfection comes, the imperfect disappears. When I was a child, I talked like a child, I thought like a child, I reasoned like a child. When I became a man, I put childish ways behind me. Now we see but a poor reflection as in a mirror; then we shall see face to face. Now I know in part; then I shall know fully, even as I am fully known.

            And now these three remain: faith, hope and love. But the greatest of these is love.

[38]
---