[Nikon D5, Sigma 35mm ƒ/1.4, ISO 100, ƒ/8, 1/125 – Neewer TT850 flash, Neewer 433MHz Wireless 16 Channel Flash Remote Trigger, MagMod Magsphere]
I am one of my favorite customers Raving Fan. For the past 13 years, Chick-fil-A has taken one day a year for customer appreciation day. However, the cows like to call it "Cow Appreciation Day."
Being a Raving Fan of Chick-fil-A, I wanted my photos to stand out and show my enthusiasm for the brand.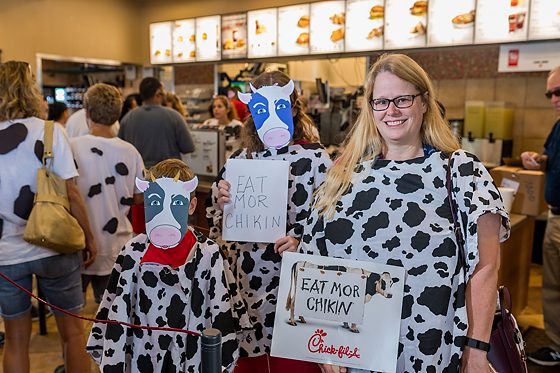 Now everyone is taking photos with their phones and point and shoots of the day. I am competing with thousands of photos. How do you make your photos stand out and look "different"?
I have found the best way to use a flash-off at 45º of the camera axis to create a pleasing light. It also helps color correct, giving you excellent skin tones.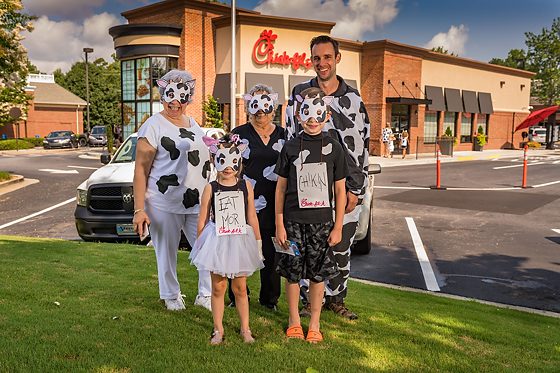 Here is the setup where my assistant holds the off-camera flash for me.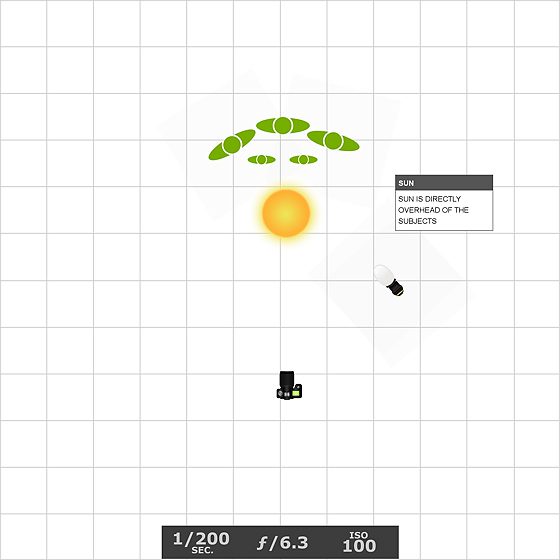 Using the flash helps in so many ways. I do not have raccoon eyes from the sun overhead, and getting the skin color right is equivalent to singing in tune.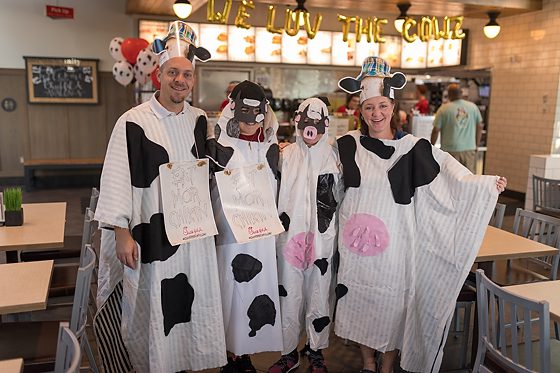 I am using the flash inside and outside. Also, I am just adding the sparkle to about +1 Stop above the existing light. Sometimes a little less. If you are just above the current light level, the flash can help correct any color cast.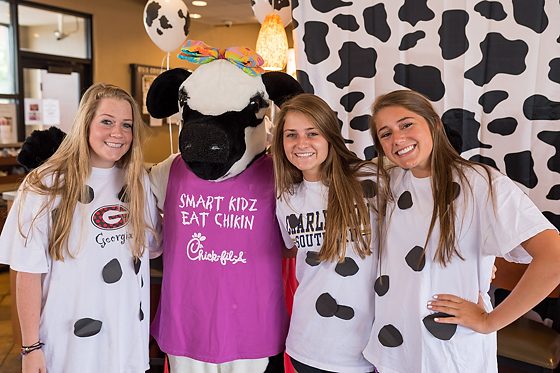 One more thing that might not be apparent, but I am not lighting the entire scene. I am just adding a little light to the subject only. The backgrounds are all lighted by another light source than my flash.
Just add a little light to the subject to make your photos stand out because, like seasoning, a little light goes a long way.
Here is all the gear I used for the photo shoot. All of these links are affiliate links, meaning I receive a commission from any purchases made using the affiliate link. This is at no additional cost to you.

Nikon D5

Sigma 35mm ƒ/1.4

Neewer TT860

Neewer Radio remote


MagMod Basic Kit – v3


MagSphere