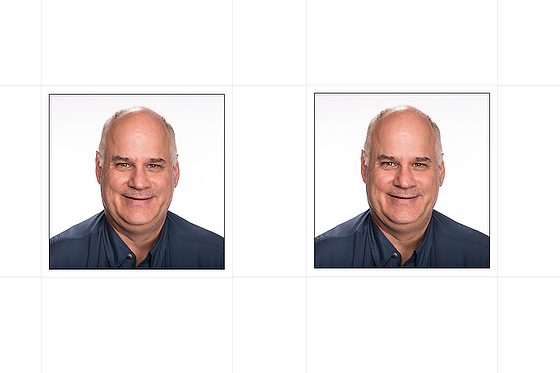 Here is the gear I used to create these passport prints
Nikon D750
Sigma 24-105mm f/4 DG OS HSM Art Lens
5 Alienbees B1600
30º Honeycomb Grid for 7″ reflector
Paul Buff Beauty Dish – 22-inch diameter, bright white reflector with white sock
Paul Buff 86″ Extreme Silver PLM™ with On-Axis Speedring Mount
Pocketwizard Plus System
Epson PictureMate Charm to print
Adobe Lightroom CC
Here is the setup for you to see in my basement studio: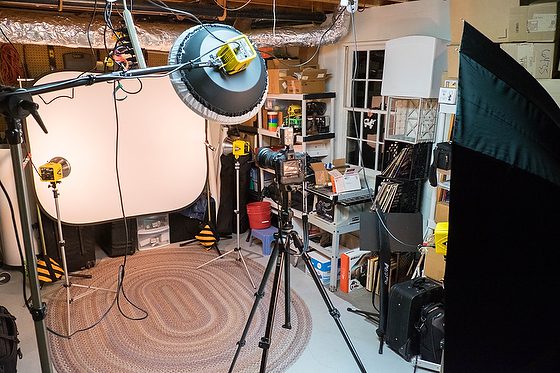 The lighting was set to the lowest output on all the flashes to start the process. After I did this the ƒ-stop was ƒ/8 on my face. The background was little brighter. After a few test shots I bumped the background up to just a little under ƒ/11. This gave me a pretty clean white background.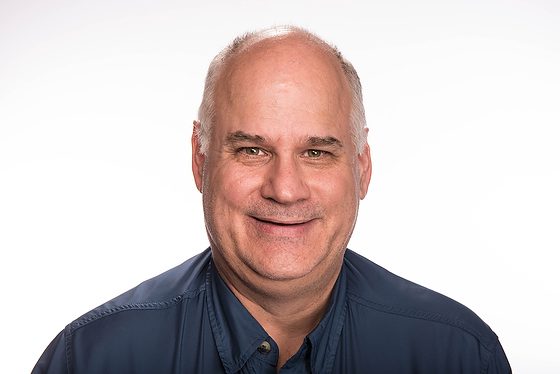 After ingesting the RAW photo I processed and output to a JPEG and this is the one I chose. Here is an birds eye view of the setup.
Go to this website created for US Passports.
All the technical specs are here to help guide you. Notice in the far right lower corner is a "Start Photo Tool." Click on this and you will see this:
Click on the bottom button "Choose Photo" and then find the photo you took. Next after you do that you will see something like this:
Now use the slider to fit the head into the guide.
Here is how it will look for you, unless you have hair. Well actually hair doesn't matter, keep the face the size of the outline.
Click on crop at the bottom.
Once your photo looks something like this then click on "Save Photo."
Import this JPEG into Adobe Lightroom and go to the Print Module as I have done here. I chose the 4×6 print size since I will use the Epson PictureMate to print which prints 4×6 prints.
I dropped the photo into the print by dragging from the lower filmstrip to the working area.
The in the Add to Package section on the right I adjusted the photo to 2.05 in. I printed the photo a few times till I got the setting just right. You can thank me later for saving you this time.
So the photo now meets the US Passport office guidelines for size.
Also to be sure it prints to the printer you need to select Printer under PrintJob otherwise you create a JPEG file.
I would also save the print by clicking on "Create Saved Print" as shown by arrow above and then you can just use this as a template next time.
Also I let the color management be handled by the printer since I have already color calibrated the monitor and it looks good to me.
Hit print and then just wait for it to print on the Epson PictureMate Charm. Cost per 1 sheet of 4″ x 6″ is 27¢. That includes ink and paper.
Now that you have this system I recommend trying it and getting everything down. Maybe save this blog post or print it out. Make notes on the setup and then you are ready for business of shooting passports.