Milestone: This is my 1000th blog post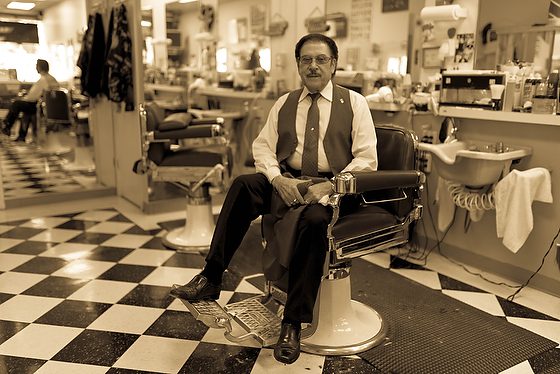 Nikon D750, Sigma 35mm ƒ/1.4 DG Art, ISO 110, ƒ/1.4, 1/80
I want you to meet my barber Ray Espinal. Ray is 75 years old and from the Dominican Republic. He has been cutting my hair for years.
Three years ago Ray at the age or 72 decided to buy the Barber Shop.
Ray's Barbershop is in the Roswell Village shopping plaza at 613 Holcomb Bridge Rd, Roswell, GA 30076. Give him a call (678) 205-8227.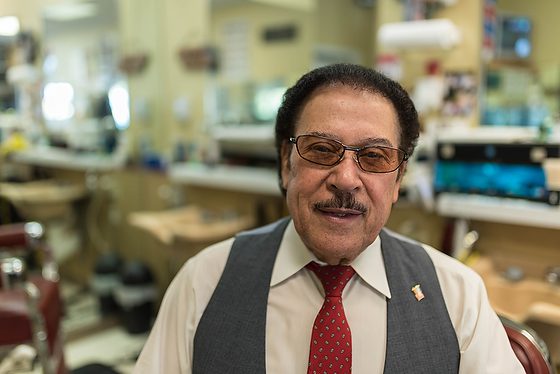 Nikon D750, Sigma 35mm ƒ/1.4 DG Art, ISO 100, ƒ/1.4, 1/80
Ray is always sharp dressed and in a tie. Each time I visit through the years I catch up on Ray's life with his family.
I used to hear about him planning trips to see his mother in Dominican Republic. Today Ray is excited about shutting down the shop over Thanksgiving and taking his family to the Georgia Aquarium. "I haven't taken a weeks vacation in the past three years," said Ray. "I am going to close up shop for four days and enjoy time with my family."
I love catching up with Ray and will do so again before Christmas.
---
I enjoyed shooting photos of Ray with my new Sigma 35mm ƒ/1.4 DG Art lens. I did some research before buying it. One of the websites I went to was DXOMark.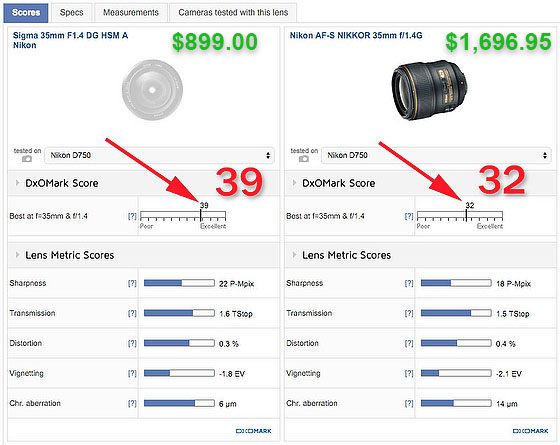 I have learned through the years that today Camera manufacturers don't always make the best glass in their class. DXOMark is a great place to see the research someone has already done on a lens and most likely not just the lens but on the camera body that you own.
Price is not the first thing I am looking at when buying a lens. If the price is majorly different and the quality is close I may buy the cheaper item.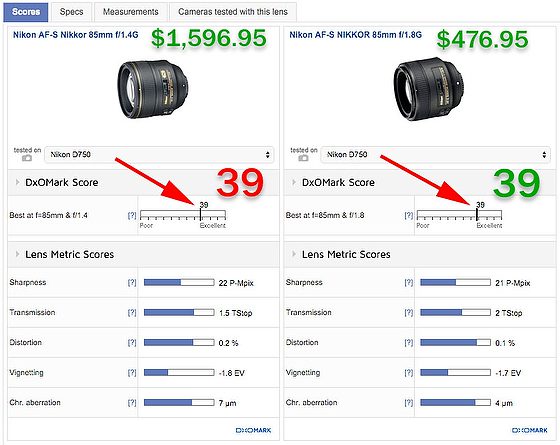 When I did my research for my 85mm I found Nikon to be the best scores and the difference between the ƒ/1.4 and the ƒ/1.8 was more about $1,100 than any other aspect. So I pocketed the $1,100 and bought the Nikon 85mm ƒ/1.8.
Nikon D750, Sigma 35mm ƒ/1.4 DG Art, ISO 2000, ƒ/1.4, 1/1000
I can tell you I am loving getting really close to items and shooting wide open with the Sigma 35mm ƒ/1.4.
If you fill the frame with the same subject you will end up with more background with the wide-angle. If you are trying to show silky smooth BOKEH then the wide angle lends itself more so to this style.