Meghan Duncan & James Dockery catching up since their time together in Kosovo a couple years ago. This is Meghan's second storytellers workshop. [NIKON Z 6, VR Zoom 24-105mm f/4G IF-ED, Mode = Aperture Priority, ISO 140, 1/200, ƒ/5.6, (35mm = 24)]
We have a teaching schedule that requires the subjects to be available to the storytellers for a good 3 to 4 days at the first of our time in the field. Meghan's person had some job come up at the last moment which through her whole project either out and we find a substitute or as Meghan pushed for was to pack all the process into a couple days.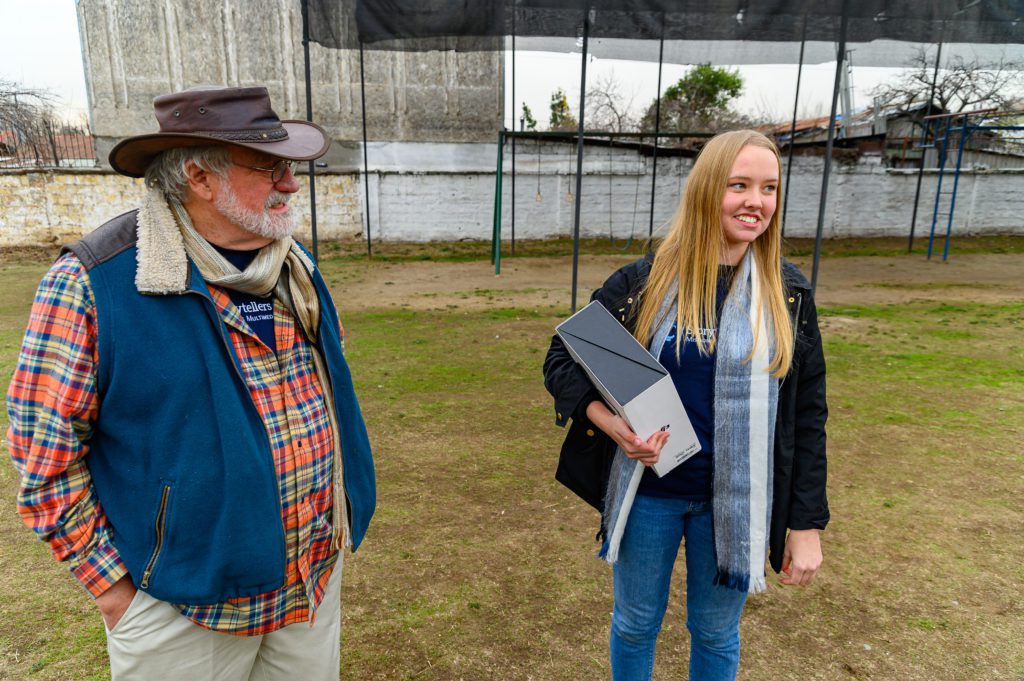 Since this was Meghan's second workshop Jeff Raymond decided to let her along with the support of Bill Bangham going with her on getting the b-roll to meet that deadline.
The success of the project has a great deal to do with how motivated Meghan was for what would require event later night editing than most.
Meghan was given this paragraph about Cesar:
Cesar became a believer while he was in prison. He became a spiritual leader within the prison and now wants to continue ministry as a pastor. He has started studies at the Facultad but is currently taking a break to get married. He is involved with a new church plant and will hopefully become the pastor of that church.
Watch how she got more by peeling the onion as we say in storytelling.
If you are passionate about theological education, start the conversation with ABWE here at abwe.org/go.
Maybe you work in the media industry and want to explore telling missions stories. Go here to learn more about Storytellers Abroad Multimedia Missions Workshop.