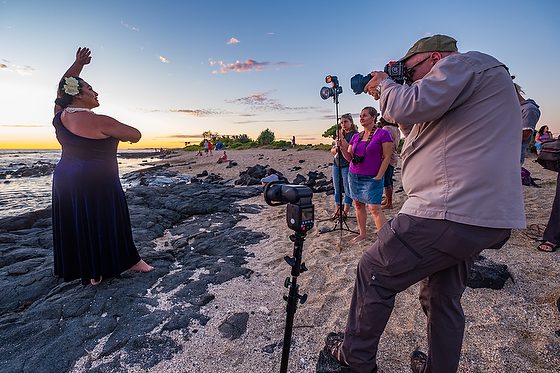 Photographing Island Breeze Dancer Victoria Taimane Kaopua, Stanley is teaching location off-camera flash lighting to Youth With A Mission Photo School 1 [Fuji X-E3, 10-24mm, ISO 500, ƒ/4, 1/100 photo by: Dorie Griggs]
"The gig economy is estimated to be about 34% of the workforce and expected to be 43% by 2020," says Intuit (INTU) CEO Brad Smith. "We think self-employed [work] has a lot of opportunity for growth as we look ahead."
To get jobs and get repeat business there are a few tips for you:
Marketing – You need to get your name in front of your target group as many people as possible. Your target audience will be those people most likely to need your style of work.
Be Prepared – While you are not an employee, you still need to be up on the organization as much as an employee. Do your research so that you are aware of as much as possible to know how to serve the client on a job best.
Show Up! – "80 percent of success is showing up," says Woody Allen.
Wait on the client – You always want to be early, and if anyone is waiting on the other, be sure it is you waiting on the client and not the other way around.
Be Reachable – Respond promptly to all communication.
Say Yes! – Use the rule of Improv of saying YES. The first rule of improvisation is to AGREE. Always agree and SAY YES. When you're improvising, this means you are required to agree with whatever your partner has created. So if we're improvising and I say, "Freeze, I have a gun," and you say, "That's not a gun. It's your finger. You're pointing your finger at me," our improvised scene has ground to a halt. But if I say, "Freeze, I have a gun!" and you say, "The gun I gave you for Christmas! You bastard!" we have started a scene because we have AGREED that my finger is, in fact, a Christmas gun. Do your best to say yes to requests. If they cross the line of your ethics, then say no.
Deliver – Be sure you are meeting the expectations of the client. Never under-deliver.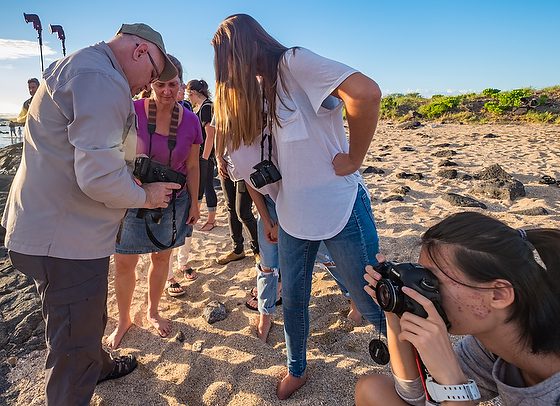 Focus on Relationships – While doing excellent work is vitally important, how you get that work done with others is even more critical, how you treat people trumps all things.
Back to Marketing – If you do an excellent job on average, you will only have less than 10% of those you talk to who will be interested in working with you. Learn to treat those who don't hire you for a job they know best. Sometimes they love you and already have someone booked or cannot easily switch freelancers due to hiring policies. If you remain professional in how you are rejected, this often helps open closed doors later on for you.