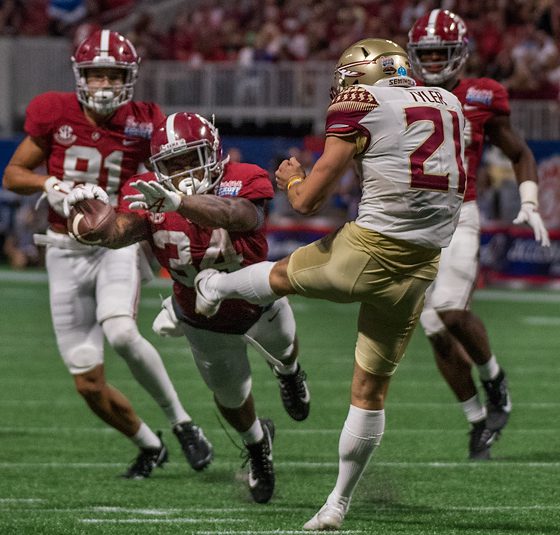 Yesterday I had the privilege of shooting the very first college football game at the brand new Mercedes-Benz Stadium in Atlanta, Georgia.
Now here is a shot above from the game and I want to do a quick comparison to the photo I shot last year at the Chick-fil-A Kickoff game.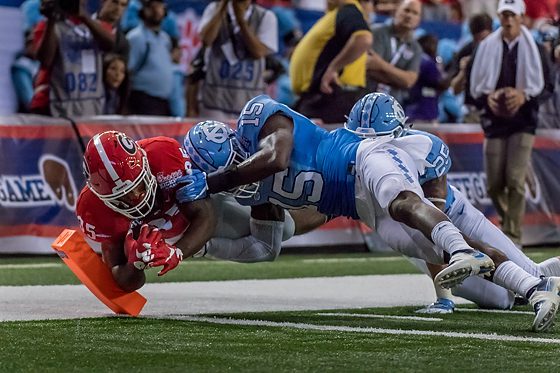 One major difference is the color temperature of the lights. In the Georgia Dome last year I shot Kelvin 4600 with +33 Magenta. This year in the Mercedes-Benz Stadium the Kelvin was 5000 with +11 Magenta. Bascially the Georgia Dome was closer to a fluorescent light and the Mercedes-Benz Stadium is closer to daylight.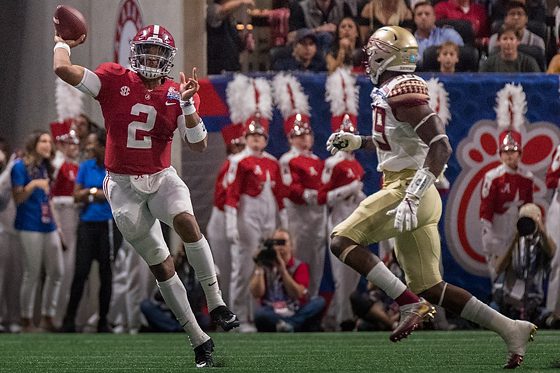 The closer you are shooting under 5000º K the better the latitude of your image. Basically you have better colors and contrast range.
While not a huge difference from the 4600º K to 5000º K the difference in the Magenta was much more significant. In the Georgia Dome everyone was a lot greener.
Even shooting RAW I always do a custom white balance. It really helps in post production. I rarely have to do anything with the white balance.
I use the ExpoDisc over the front of the lens and do a incident light reading setting my white balance.
ExpoDisc EXPOD2-77 2.0 Professional White Balance Filter 77 mm, 82mm (Black)

The amount of light in the stadium particularly in the end zones is just over a stop brighter as well.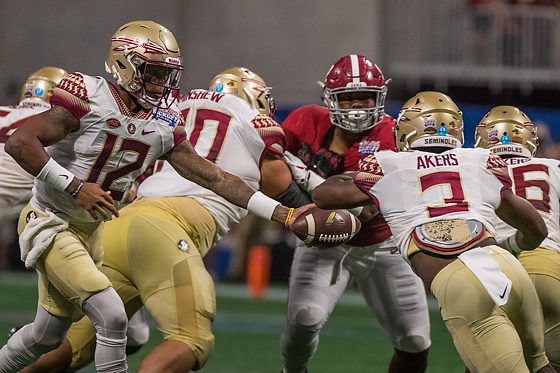 The new stadium uses LED sports lighting, which is a constant light source. Energy-efficient florescent and metal halide lighting was in the Georgia Dome. The biggest difference is the Georgia Dome lights flicker and the Mercedes-Benz lights are constant. You sometimes got banding in your photos in the Georgia Dome. Not as bad as some stadiums, but the constant LED light source is brighter and constant.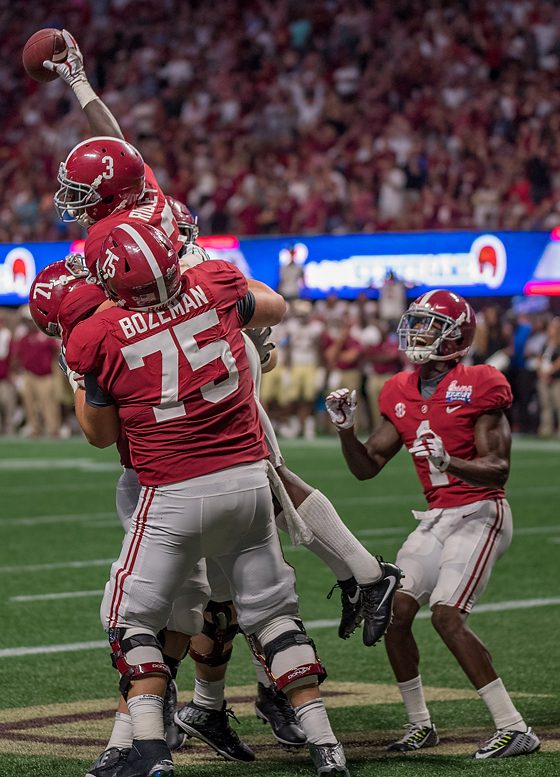 I thought that the end zones were much better with lighting than the older Georgia Dome.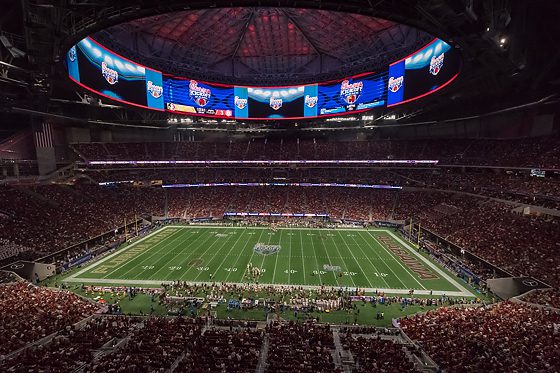 I am looking forward to shooting tomorrow in the Mercedes-Benz Stadium the second Chick-fil-A Kickoff Game over the Labor Day weekend where Georgia Tech takes on Tennessee.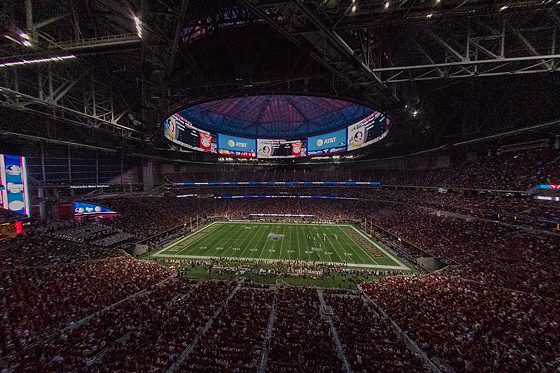 I did notice that due to the fans having wider concourse and seats less vertical incline that the building is much bigger. My feet had to do a lot more walking to get to the field and from the field to the media work room.