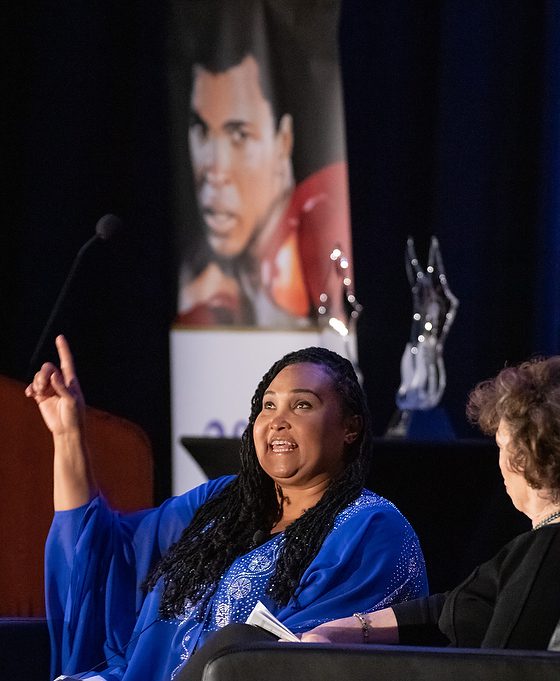 Covering events requires you to think as a photographer. This event was to honor Mohammad Ali and to do so they had his daughter Maryum Ali as the keynote address.
On the stage off to the sides were banners with Mohammad Ali's photo on them. I worked to the side to get that behind Maryum so it was helping to tell the story using primarily the visuals.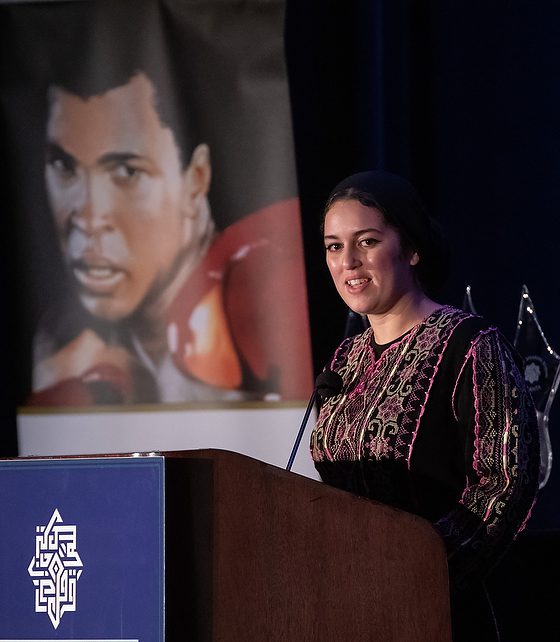 Now another issue in covering a dinner is the lighting.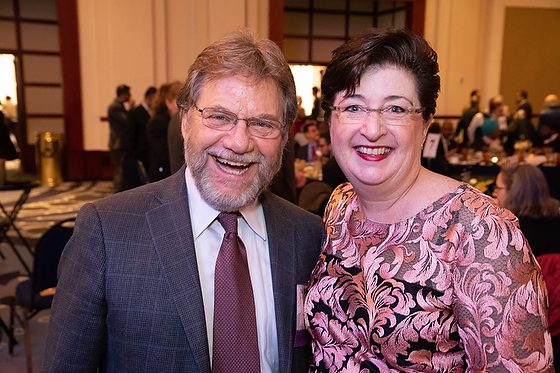 To be sure the people's faces look good I had to use a flash, but the problem is then the background would go black.
I used a higher ISO 16000 to keep the background visible.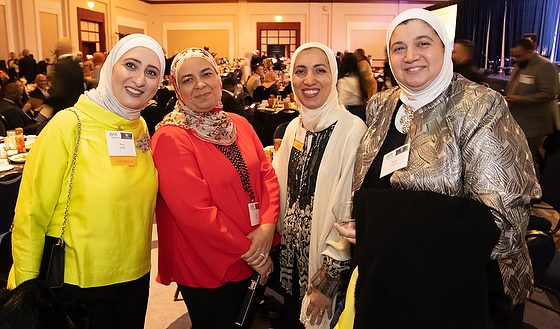 I arrived really early and had the guys running the sound and lighting board turn the lights on as they would be during the event. I then walked onto the stage and did a custom white balance using the ExpoDisc.
Using the ExpoDisc I put this over the front of the lens and did a incident light reading and custom white balance.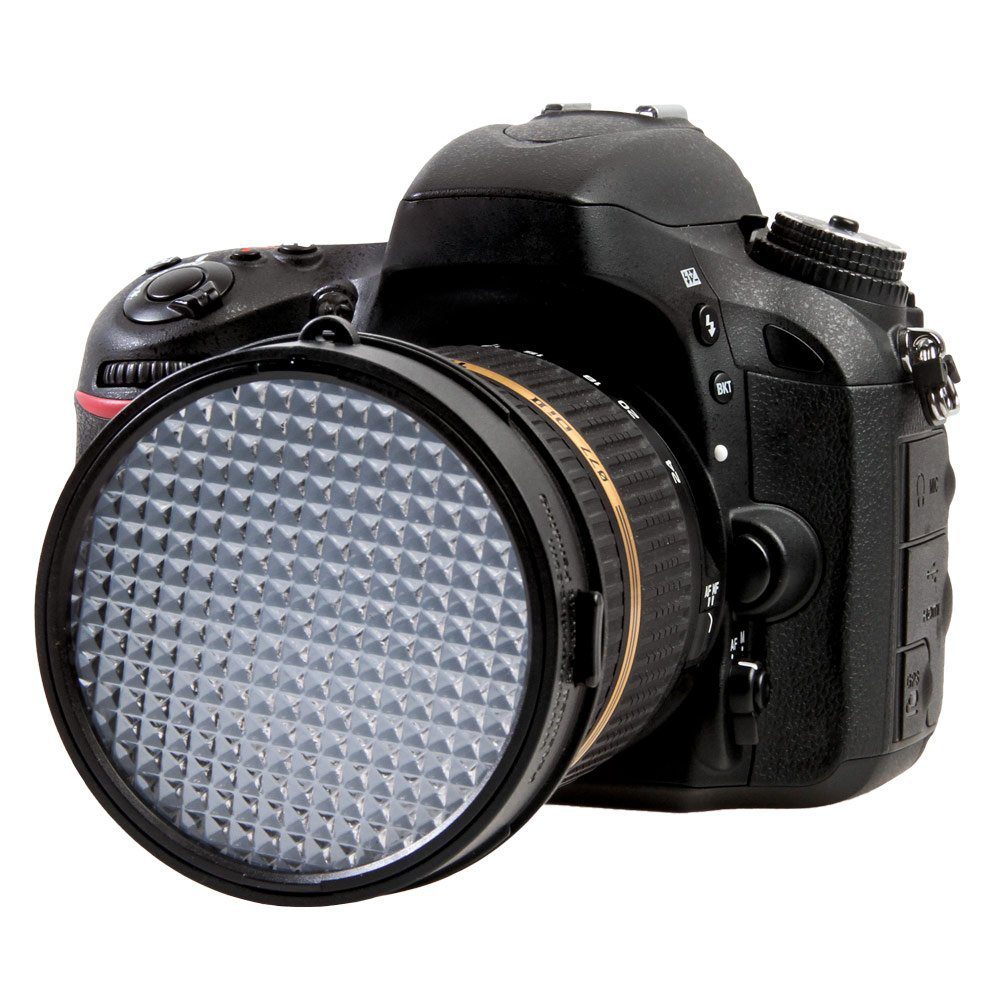 When you have the perfect color space from doing a custom white balance the dynamic range is increased to the fullest potential with that light source.
Tips for covering events
Arrive Early and Leave Late
Adjust your ISO to work with your flash to show context
Look for angles to help capture visually what you need  words to say about the event
Get custom white balance
Shoot RAW – Because no information is compressed with RAW you're able to produce higher quality images, as well as correct problem images that would be unrecoverable if shot in the JPEG format.