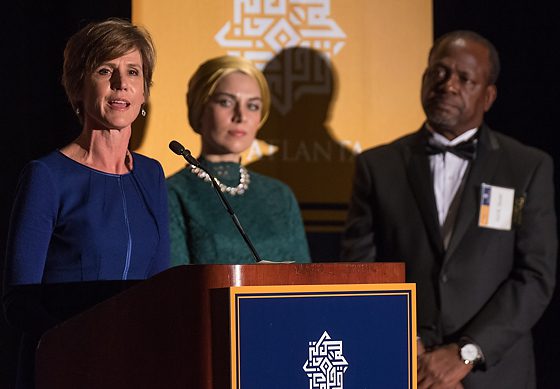 I had the pleasure of photographing the The Islamic Speakers Bureau of Atlanta Gala where they gave four Awards for those who have had impact on Atlanta. The ISB seeks to build bridges between Muslims and the wider community.
The thing about my job is sometimes I want to pinch myself to see if it is real what I am experiencing. Photographing the award honorees was a special honor.
Sally Yates is a 30-year veteran of the U.S. Justice Department and formerly served as a federal prosecutor in Atlanta. Most recently she was the acting Attorney General who earlier this year refused to enforce President Donald Trump's first ban on travel from several majority-Muslim nations, calling the order "unlawful." Trump fired her for her decision.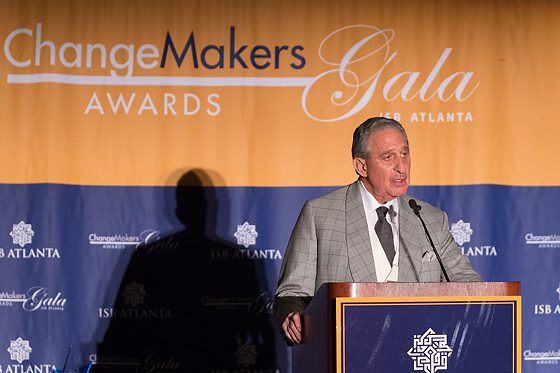 Arthur Blank has given more than 300 million dollars to charity through the years. Most recently he has helped with Westside neighborhood which includes Vine City. The English Avenue/Vine City area has some of the highest poverty and crime rates in the city, with the Carter St. area surrounding the Vine City MARTA station ranking in 2010 as the #1 most dangerous neighborhood in Atlanta and #5 in the United States.
Blank said his family foundation will contribute $15 million, bringing the Westside Neighborhood Prosperity Fund's total to $30 million. The fund goes towards housing, education, health, entrepreneurship, workforce development and youth leadership.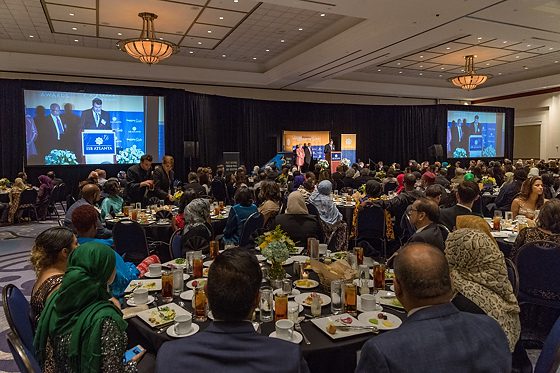 I have to admit attending this was the most diverse crowd I have been apart of in Atlanta. People from all faiths were in the room and different nationalities.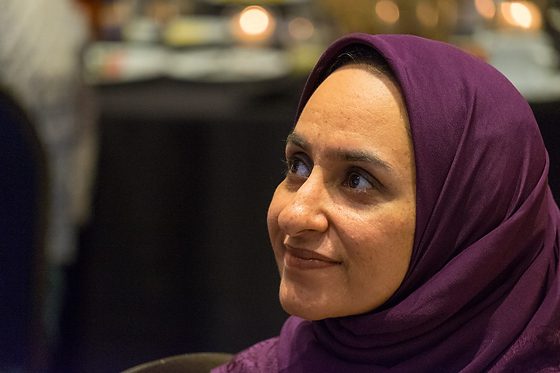 While there were Muslims, Christians and Jews in the room within each group there was even more diversity. Muslims from India, Arab Countries and many whose roots are from diverse American blend background. There were also mix of Christians from many different denominations.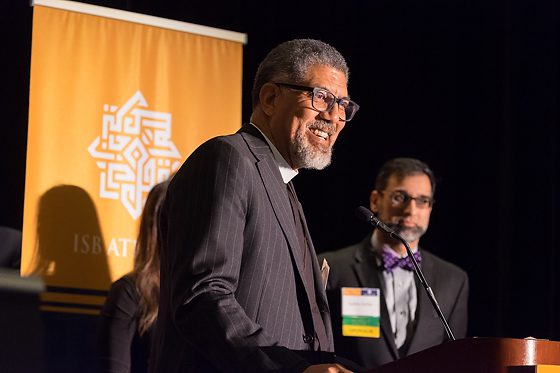 Besides covering the stage I am also covering VIP room with donors getting a time to meet the Award Winners one-on-one and get their photo made with them.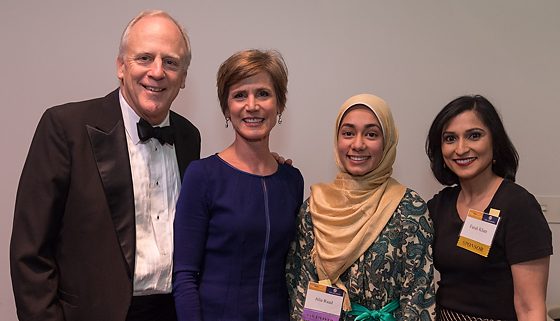 The volunteer working the VIP room and I spent some time talking before people arrived. She was like super excited to maybe meeting Sally Yates. The volunteer was star struck when Yates walked into the room. I just asked Sally Yates and her husband to get their photo made with her. The rest of the night that volunteer was thanking me.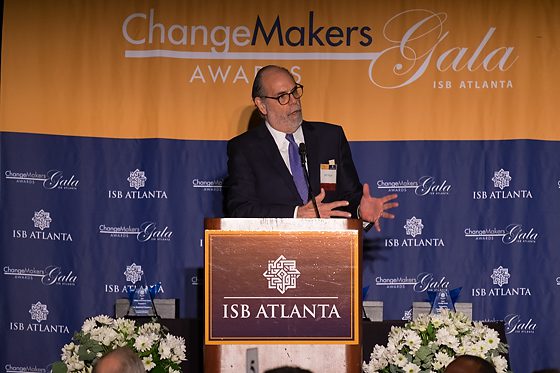 I enjoyed talking with Bill Nigut. Dorie, my wife, let him know that he was what we listened to on our way to see our daughter in Columbus, GA. I let him know I listen to him often along with Greg Bluestein on his news show.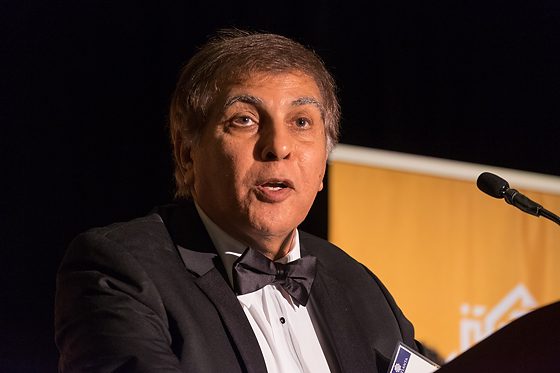 Years ago while on staff at Georgia Tech I had photographed Mokhtar Bazaraa. Bazaraa, Executive Vice President of LogicBlox and former professor at Georgia Tech, was awarded with a Lifetime Achievement Award. It was good to make this connection as well.
If you get the chance to cover an event be sure you read up on who you are photographing. Sometimes you may need a little "insider information" to help you with ice breakers to talk with people at the event.
I talked with Bishop Robert. C. Wright's kids. We are both preacher kids and I was able to find out about their passions. The connection I used later with the Bishop was that our daughter and his were both Thespians.
My ice breaker with Mokhtar Bazaraa was some of our connections at Georgia Tech.
Ice breakers are really ways you show your interest in the person.
Another tip is to arrive early and set your white balance for the lighting on the stage. Test you lighting in different rooms. It also makes the rooms your rooms after a while. You are there first and it will help you feel like the host rather than the guest. This can also help you with being more proactive with people.