Nikon D5, Sigma 24-105mm f/4 DG OS HSM Art, ISO 125, ƒ/14, 1/250
The last assignment I gave the class was to do an environmental photo where their flash will improve the situation. Here is the example we did as a class. I took them here and we ended up with this photo of the school leader Dennis Fahringer.
Nikon D5, Sigma 24-105mm f/4 DG OS HSM Art, ISO 100, ƒ/9, 1/160
I took this photo first as a reference for the before and after. I also made this second photo to show how you would correct this without a flash.
Nikon D5, Sigma 24-105mm f/4 DG OS HSM Art, ISO 400, ƒ/9, 1/100
Now throughout the time we were doing this photo I was explaining to the class the WHY.
Now here is the how on the above photo with a diagram for you.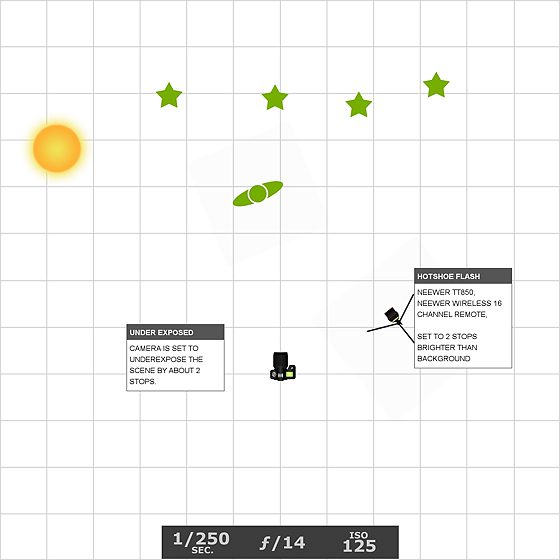 Dennis Fahringer says, "My wife, Jo, and I have served in Youth With a Mission since 1977."
Throughout all this time Dennis has been teaching photography to students to equip them to use photography in missions or the secular. For this photo I wanted to show that his students go out into the world with Youth With A Mission to serve.
I felt like the flags of the world behind him capture the missions to the world and the camera helps to show that he is involved in photography.
This week every assignment the students are having to tell me why they took a photo. They must create a caption for every photo even if it is in the studio.