What can every business/photographer learn from a National Championship team like the University of Georgia's Bulldogs?
One of my favorite photographers is Dave Black. Dave started as a gymnast and used the lessons learned from the sport to shape his career as a photographer. While he started his professional career in photography, photographing gymnastics, it was a blend of his art degree and the sport that put him on the path to being one of the top sports shooters in the industry, so much so that Nikon made him an ambassador.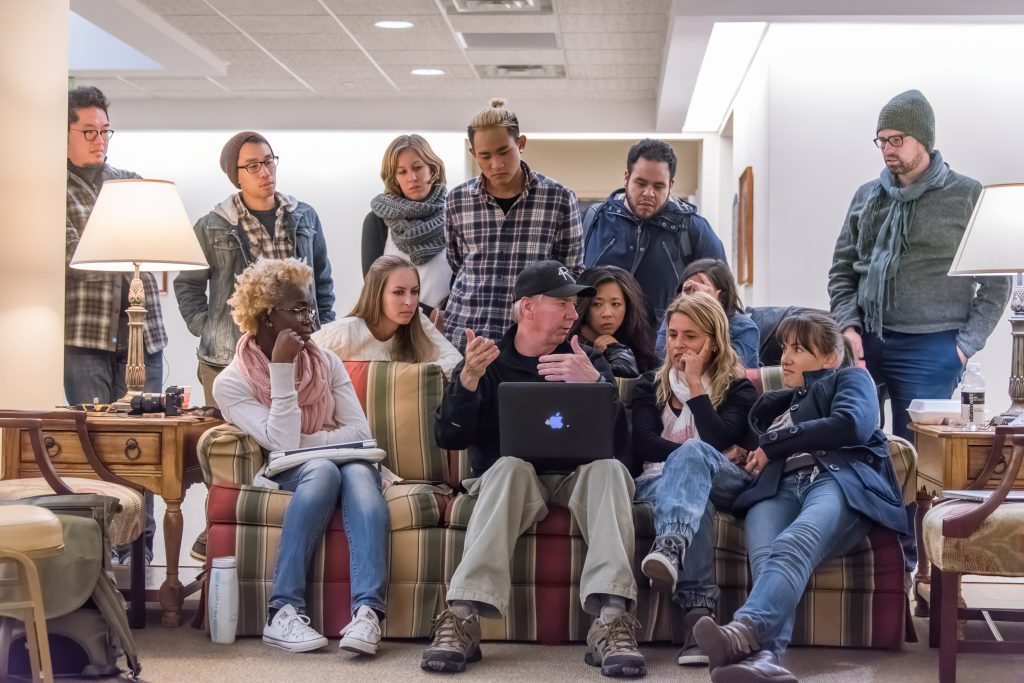 Master The Art Of Preparation
In his talks as a Nikon Ambassador, Dave Black breaks down how he got some of his photos. One of the first things he points out about photographing sports is that you need to know that athletes are creatures of habit. For example, in gymnastics, they practice their routines over and over before the competition. So, if you see the gymnast's routine, you can anticipate a photo and plan for it in your coverage.
When UGA won their second national championship title, they did it by having a plan. More specifically, they had a playbook. They practiced theirs over and over their plays.
What you hear from Kirby Smart is the same thing that his former head coach Nick Saban coaches his teams around. Each player is to execute their assignment flawlessly. So whether they win or lose the game, the coaches are more focused on the execution of a play than the score for one reason. They know that to have a winning season, it is about execution and having as few mistakes as possible.
The business lesson:
Have a plan and expect to run it over and over. Evaluate your play by seeing if you are executing it consistently.
One of the best marketing tips I learned was to run a play three times before stopping using it. The first time you execute a marketing idea, you make some mistakes. You know from that and the second time you run the play, it is the first time you do so without errors. The third time you do the marketing play, you should be confident in your execution. If this doesn't give you positive results, then abandon it.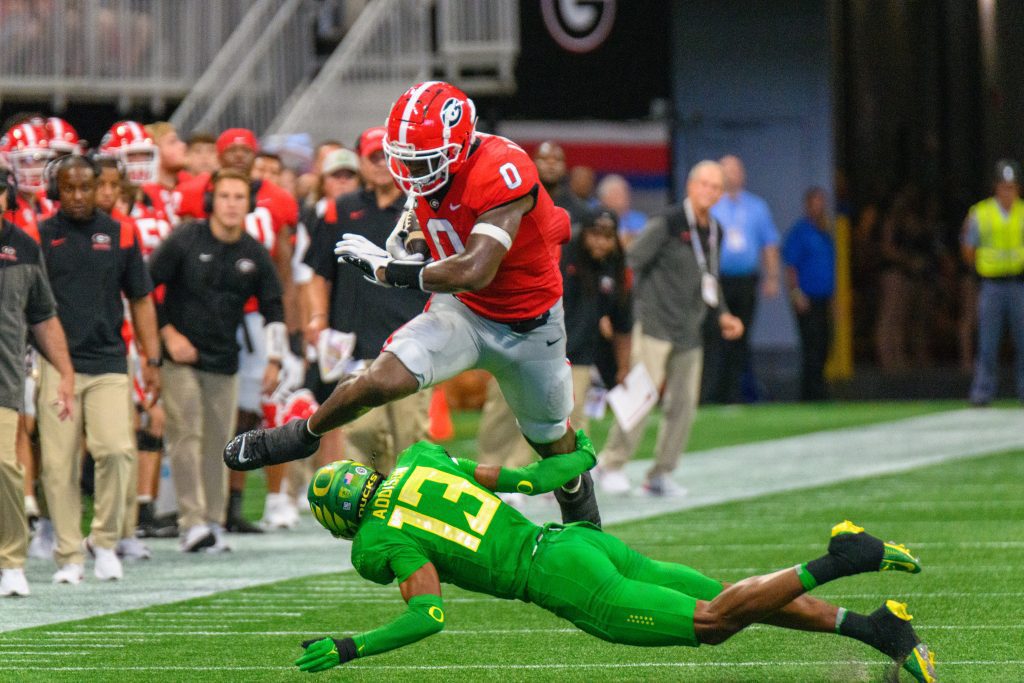 Be Able To Improvise
Each person on their team was taught not just their role in a particular play but the strategy of the space so that when the other group did something different, they could improvise.
While working at Georgia Tech on staff, I was privileged to cover the team and the coaches a little more than if I was with the media. One story I worked on was the computer department creating software to let quarterbacks run plays repeatedly. I learned that the researchers knew that the quarterback needed to get rid of the ball in about two seconds or risk being sacked.
Coaches design plays that have three options most of the time. The quarterback must analyze in real time which option is best.
The business lesson:
Be flexible and even design your playbook to have options so you can improvise. There is a reason quarterbacks throw the ball out of bounds on a botched play. There is a reason you punt.
One of the best things you can have in your back pocket is your elevator speech. You never know when a potential customer might ask you what you do. Another thing I do is always carry some business cards. These two things essential marketing more about being prepared for any given situation than running a play where you are reaching out to people.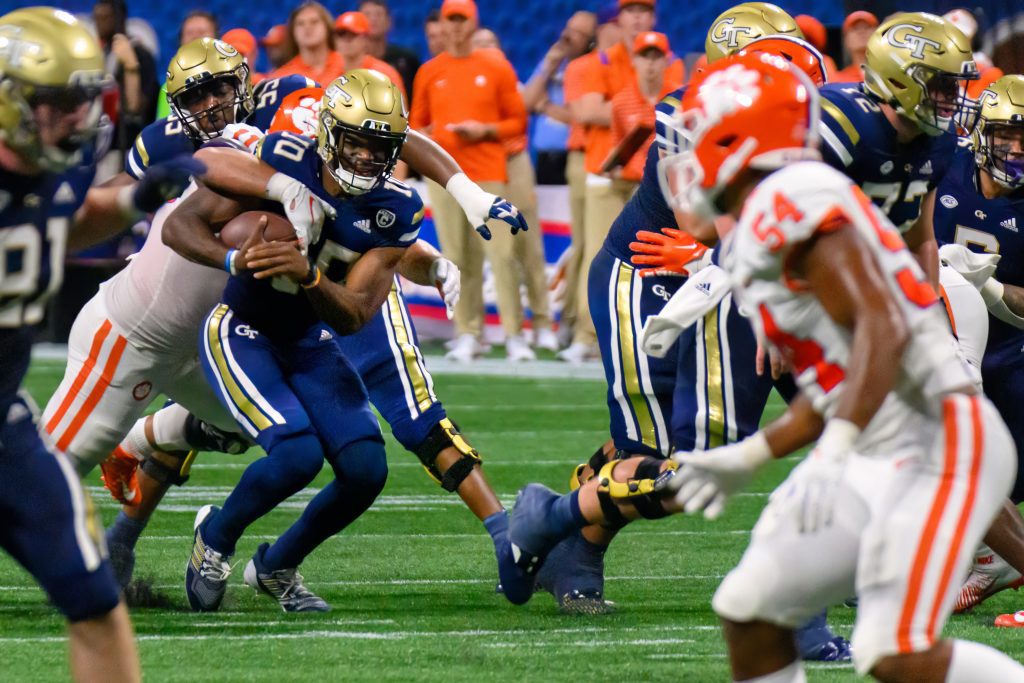 Learn From Defeat
If you succeed in everything you do, you need to push yourself harder. And that means you need to take more risks.
Risks are the name of the game in business in general, but specifically in entrepreneurship. To be an entrepreneur is to live surrounded by risk. So it would be best if you didn't let fear of risk drive you. Remember: no one gets it right the first time. It would be more accurate to say that an insignificant percentage of people get it right the first time.
While you should take risks and be willing to learn from them isn't the best way to a successful season. You would think a team with a terrible season would do better the following year, but this teaches us that too many mistakes mean you don't have a well-thought-out plan.
We should understand that exposing ourselves to failure might not give us the best chance to learn.
It would be best if you learned something from your failure, but education exists because we know better this way than from the school of hard knocks.
Great head coaches know that the best way to get better is first to recruit a great coaching staff. This creates a team that learns from each other. Once a good staff is in place, it is much easier to recruit those players. This is because the coaching staff helps create the strategy.
The business lesson:
Build a way for you to learn and grow. Surround yourself with other professionals through associations, workshops, and seminars. Take risks and fail forward, don't make this the primary way of learning.