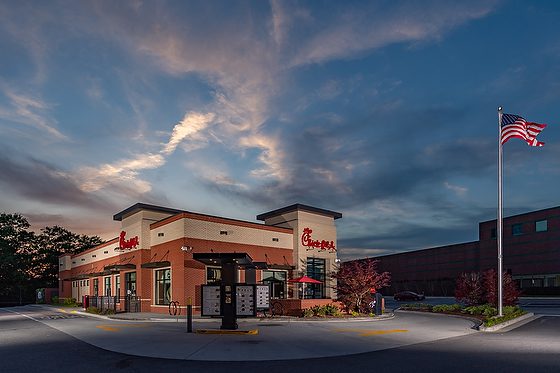 Getting a photo like this demands more than just a tripod and waiting for the right time of day.
Here is the result of doing just that in this photo below.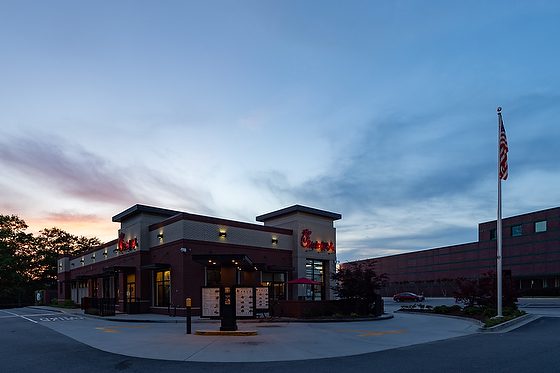 To help light up the building I used 4 Alienbees B1600 strobes with 11″ Long Throw Reflector. This is what I call "Writing with Light", which is the definition of photography. Sometimes nature needs some help.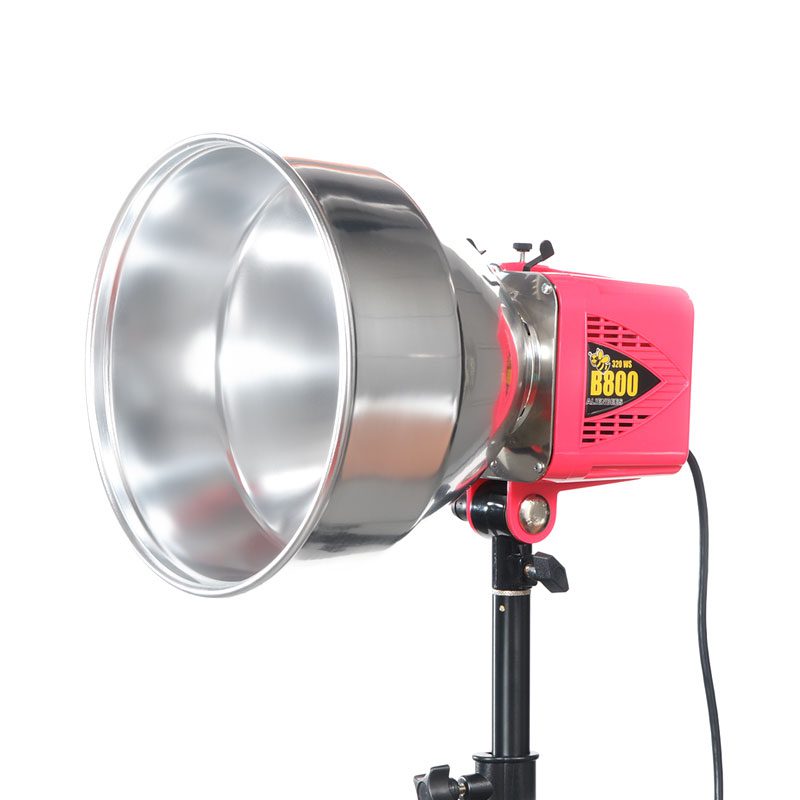 For half of the photos I shot at ƒ/8 with the Alienbees on full power. Then I cut the power in half on the Alienbees and changed the Aperture to ƒ/5.6.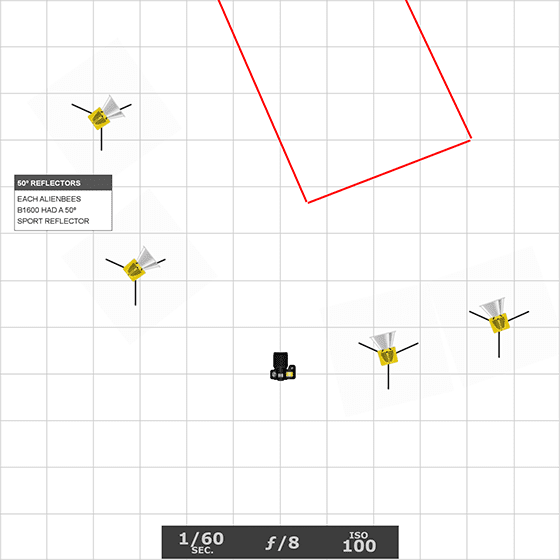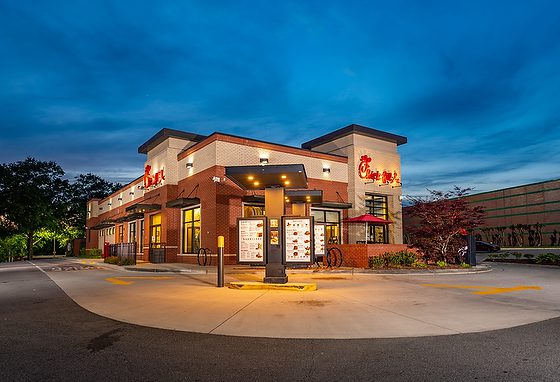 Sunset was at 8:26 pm. Pretty much you can bet on the best photos of buildings with lights to be 20 minutes after sunset as in this photo shot at 8:47 pm.  This is when the lights on the building and inside at matching the sky brightness.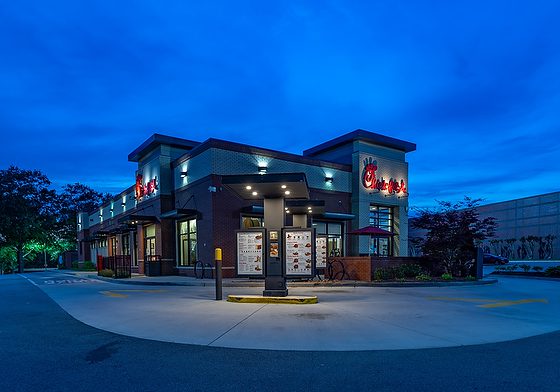 Again here is that same scene without the Alienbees adding light to the side of the building.
Just so you know exactly the light at sunset at 8:26 pm here is that photo as well for you to see.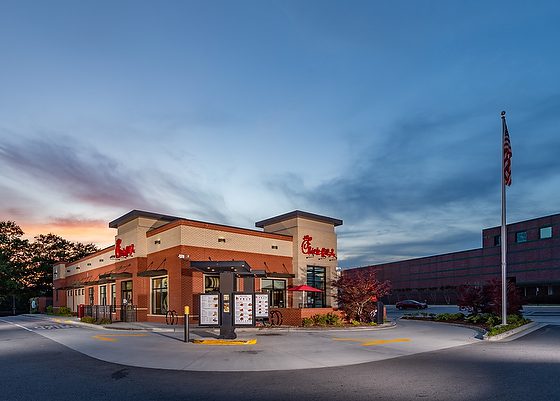 The problem is that the lights on the building are not showing up. We need to open up the exposure for the lights on the building by changing only the shutter speed from 1/13 to 1 second.
Tips for shooting buildings at Sunset
Arrive early and find best angle to shoot building
Use Strobes or powerful flashlights to light up building
Use a tripod and cable release with the camera
Start shooting 5 minutes before sunset
Stop shooting about 30 – 40 minutes after sunset
White Balance for Sun or Flash
Shoot in RAW