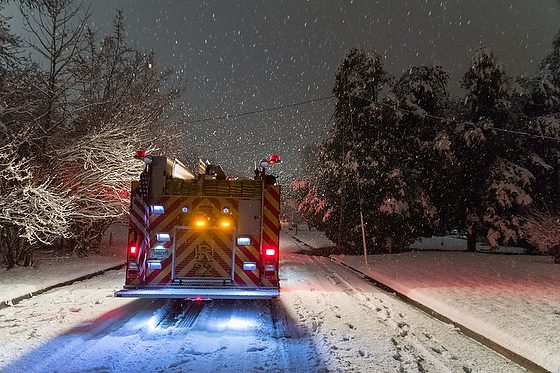 Just two days ago the local televisions stations were predicting 1″ to 2″ of snow possible in metro Atlanta. As you see in the first photo we had the fire department monitoring arcing of a transformer since the snow had weighted down the branches of a pine tree into it.
This morning I woke up to 6″ on our back porch with the snow still falling.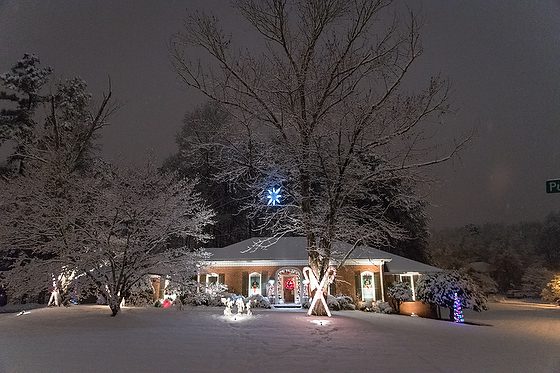 We enjoyed looking out our back windows to see the snow. Staying warm and seeing the snow is a great way to appreciate the beauty of the snow.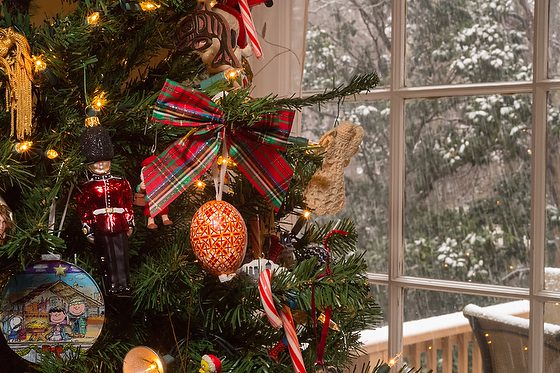 Here I was able to capture our Christmas tree all decorated with the snow falling outside the window.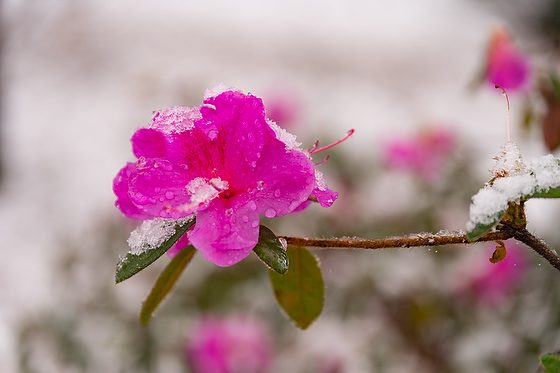 When the snow first started to fall I went out to get some photos figuring that we were getting that 1″ they had predicted.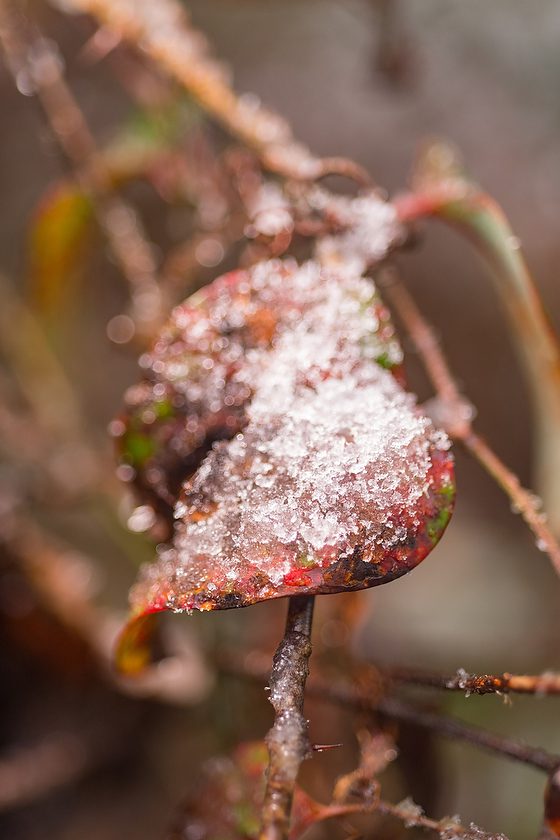 I was using my Godox V860IIN with the Godox X1NT to trigger the flash off camera. On the flash I was using the MagMod MagSphere to modify the light. This let me get a great color temperature on the leaves and flowers as I got in close.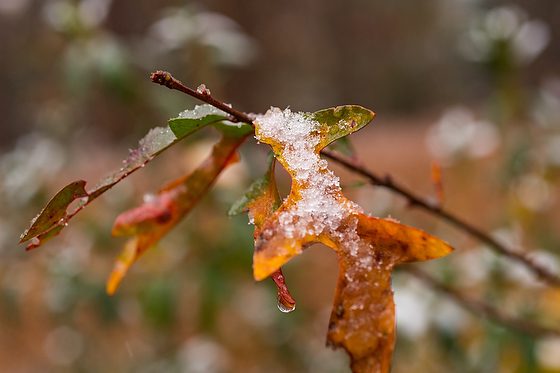 I found it cool to find still evidence of Fall with the snow. We are still a few weeks from Winter.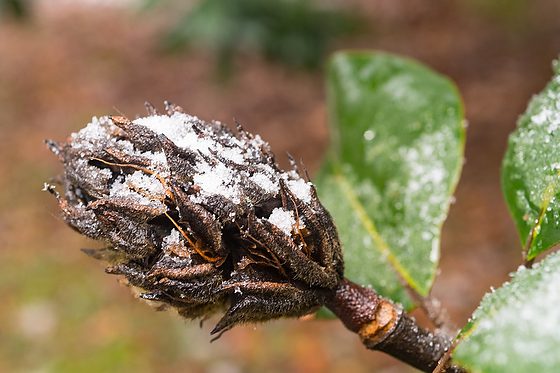 We are staying warm this Saturday morning and watching the snow still fall.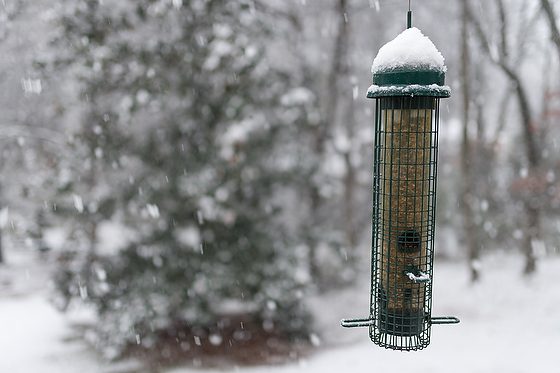 This morning I had to clear the snow off the top of the bird feeder. The snow had weighted down the top making our squirrel proof bird feeder now bird proof as well.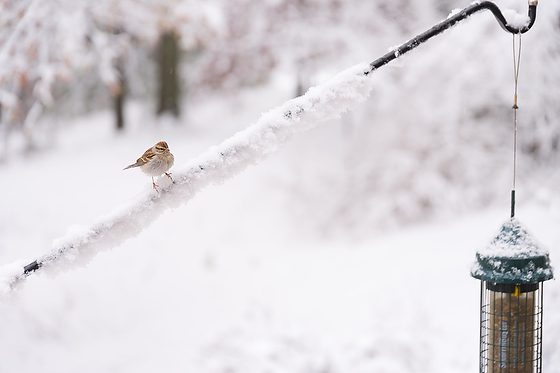 This morning the snow has whited out our backyard.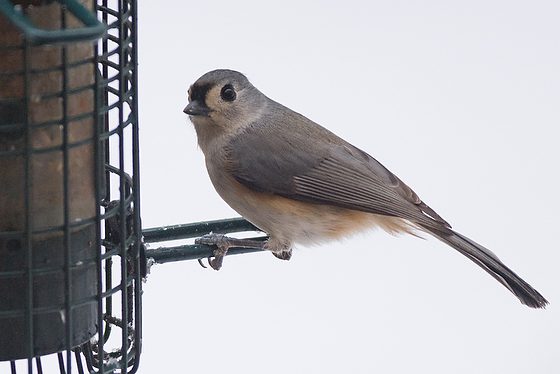 We are having all kinds of birds visit us.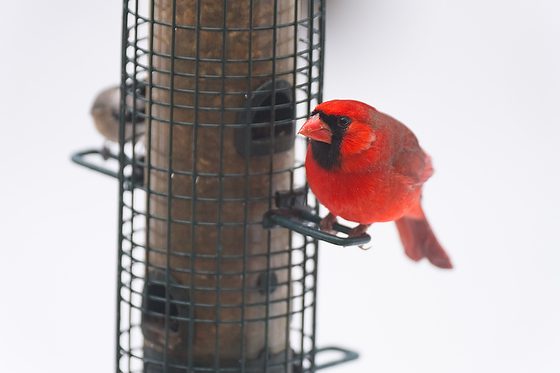 Enjoying my time today with nature.