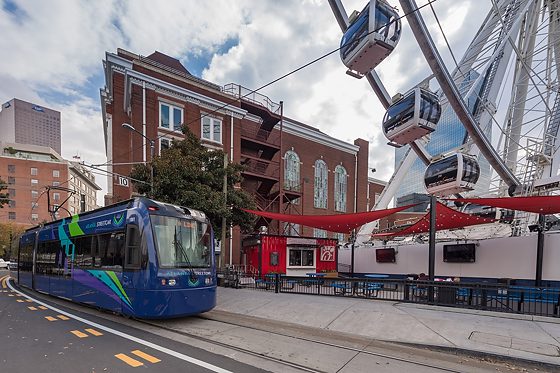 Yesterday I was trying to find the right perspective so that in one photo I could capture the new Chick-fil-A that is in a container at the base of Atlanta's Skyview off of Centennial Park.
The photo above was my favorite of all the photos because I also lucked up and caught the Atlanta StreetCar as well in the photo.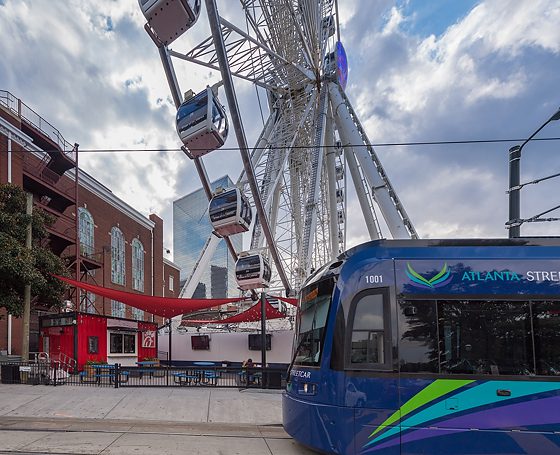 Just a few seconds before the first photo I captured this of the train passing by.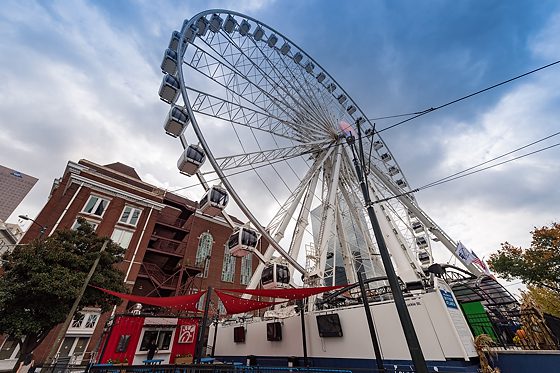 When I first arrived I shot this photo. I thought it captured the restaurant at the base of the landmark really well.
I shot details shots all over and everything in between. While I didn't have a drone I decided to do the next best thing available and pay for ticket to get the view of the restaurant that those who ride the Skyview would get from inside one of the Gondolas.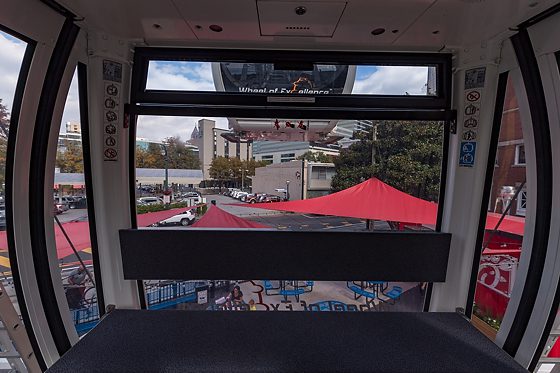 You can see the restaurant a few times from inside the gondola. So my job was not just to find the "One Shot" but to compliment the photo as well with details like this from inside the gondola.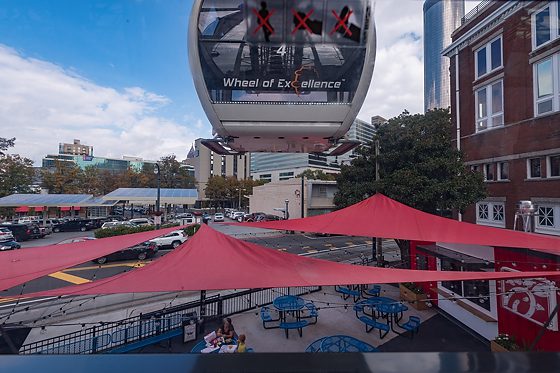 I moved to the other side of the gondola and on the next pass of the restaurant shot this to also compliment the other photo.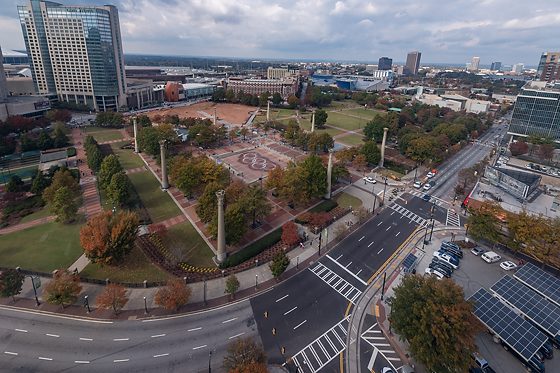 While this photo doesn't show the restaurant it does give an idea of why people are drawn to the ferris wheel for a ride. You get to overlook Centennial Park that was central gathering place during the 1996 Centennial Olympic Games.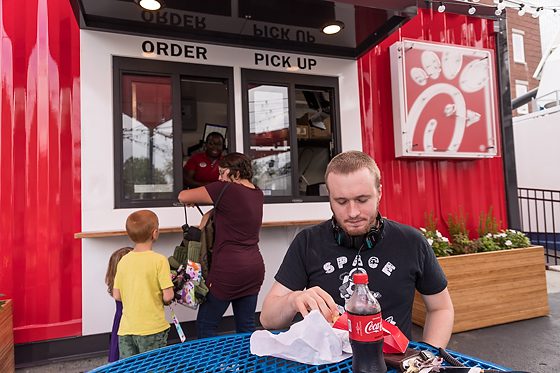 I went around looking for people at the restaurant as well.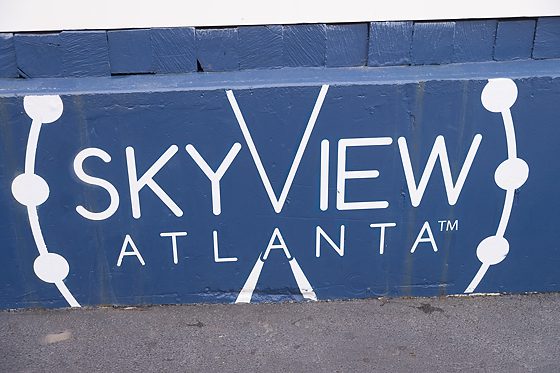 I just kept looking for photos. These are a small fraction of what I shot.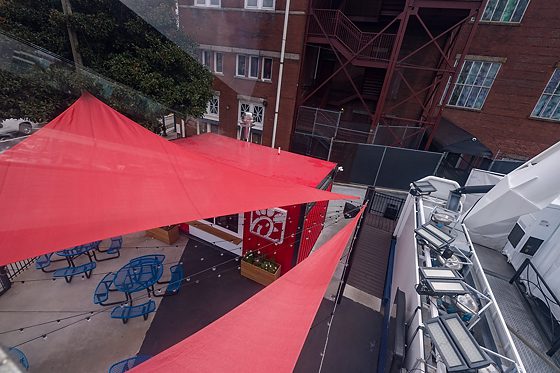 Take Away Tips
Look for as many perspectives as possible
Go Super Wide
Go close
Once you have the Wide shot, the medium shot and the closeup then go and do it again looking for something different. Do this until you have exhausted your ideas.